Massachusetts Cannabis Commissioner Tells Critics to 'Chill'
The sale of recreational cannabis in the state has yet to be authorized, even though the plant is now supposed to be legal there.
Shaleen Title, a member of Massachusetts' five-person Cannabis Control Commission, tweeted this yesterday:
oh look at that, labs are on the agenda, you all can chill the hell out https://t.co/x0DkdlsO4K

— Shaleen Title (@shaleentitle) August 21, 2018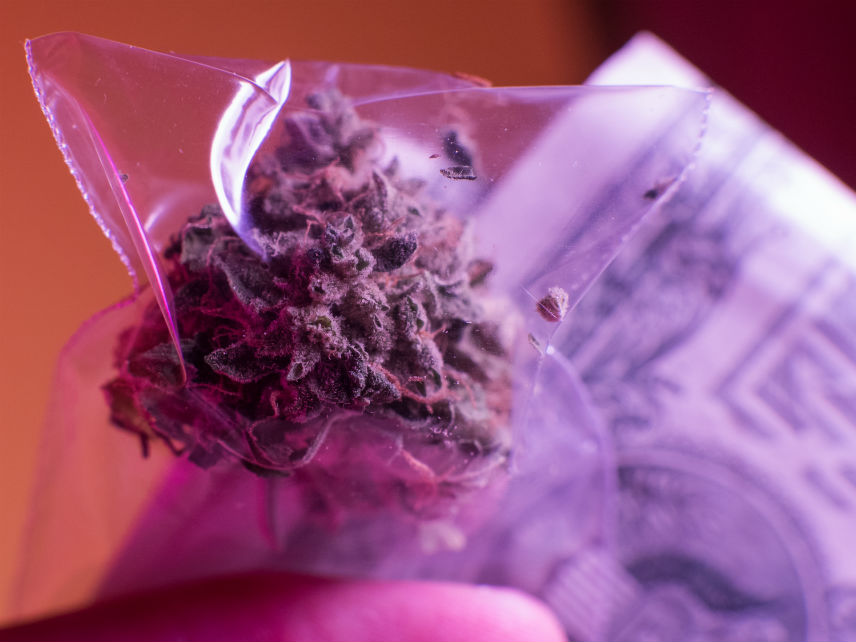 What, you might ask, was that about? Just a disconnect between the marijuana industry and the state government's slow licensing process. Though recreational cannabis became legal in Massachusetts in 2016, regulations have drawn out the process of actually authorizing pot sales.
The state government requires recreational cannabis to be tested by a licensed independent lab before it can be sold to the general public. Stickers must also be displayed on the product to let customers know that it has been tested. Yet the state has yet to administer licenses to any independent labs.
The commission, as Title wrote, will finally meet on Thursday to discuss licensing two labs that have completed their applications. (Title later clarified that she tweeted the news in the frustration as a supporter of "marijuana consumer rights.")
Testing is not the only hurdle that cannabis entrepreneurs face in Massachusetts. As Kayla Stetzel reported in Reason earlier this year, the state's branding laws have made life difficult for cannabusinesses. (Among other restrictions, their logos cannot display a cannabis plant and more than 1,200 terms deemed "colloquial references to the leaf" cannot be used in branding.) These are all examples of a problem that Reason's Christian Britschgi noted in 2016: that "legislators and regulators have continually failed to treat the marijuana industry as normal. Instead, they've busied themselves with erecting an invasive and confusing regulatory structure that has stifled the growth of this infant industry."