Cohen Pleads Guilty to Tax Evasion, Claims Trump Told Him to Pay Off Paramours
Those payments are being treated as campaign violations.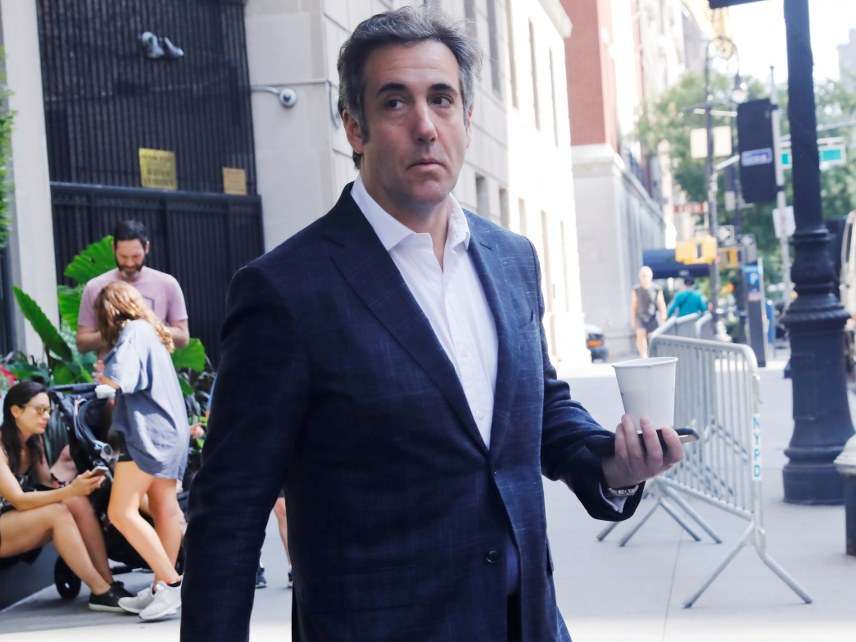 Michael Cohen, former lawyer for President Donald Trump, has pleaded guilty to eight charges, including coordinating with Trump during the campaign to make payments to women in order to silence them about sexual liasions.
In federal court in Manhattan this afternoon, Cohen surrendered to the FBI and pleaded guilty to five counts of tax evasion from 2012 to 2016 (equal to more than $4 million), one count of making a false statement to a financial institution, and most importantly, two counts related to illegal campaign contributions from 2016.
Cohen told the court that he arranged for payments for porn star Stormy Daniels and Playboy playmate Karen McDougal to keep them silent about sexual relationships with Trump. He says he did so in coordination with Trump, who later reimbursed him $130,000, concealing when the payments took place in order to appear that they didn't happen during the election.
Cohen didn't actually name Trump, but he did say he did this at the direction of "a candidate," not leaving many other options as to who that might be.
More details of the plea agreement are to come. The agreement does not oblige Cohen to cooperate further with prosecutors. But given the two campaign charges he's pleading guilty to, the lack of a cooperation agreement may not mean a lot.
The deal includes jail time and a fine. He'll be sentenced in December.
UPDATE: Read the plea agreement here. Read the U.S. attorney's charges here.