Rounding Up the Science Behind the Monsanto Glyphosate Ruling
"Irrational and even hysterical" reporting about glyphosate has served to poison the well of public opinion, says one researcher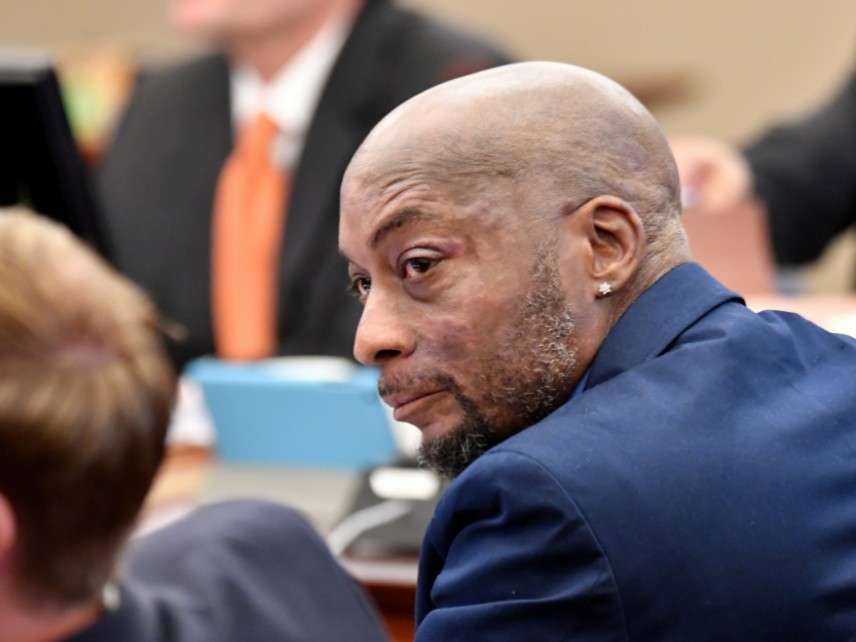 Last week, a California state court handed down a $289-million verdict against Monsanto, the St. Louis-based agribusiness titan. The massive jury award to plaintiff Dewayne Johnson, a former school groundskeeper, comes after Johnson and his attorneys argued successfully that his repeated on-the-job use of Monsanto pesticides caused him to develop a terminal case of non-Hodgkin's lymphoma, a form of cancer.
Monsanto, now part of Bayer after a recent merger, has vowed to appeal the ruling. But Johnson's suit may be the first of thousands of similar lawsuits the company could face.
Johnson's case centered on his use of two of Monsanto's glyphosate-containing pesticides, Ranger Pro and Roundup, the latter the most popular pesticide in this country. Johnson's attorneys argued Monsanto failed to warn their client about the potential risks of using their products, namely that such use could cause harm, if not cancer.
Monsanto markets its glyphosate products as effective weed-killing pesticide for homeowners and other non-agricultural users. Roundup in particular is also commonly marketed to farmers raising Monsanto's GMO "Roundup-ready" seeds, which the company has modified to ensure they are resistant to glyphosate. It's also being used by farmers increasingly on non-GMO crops as a tool to kill and dry out crops in order to facilitate harvesting.
Does glyphosate cause cancer? The International Agency for Research on Cancer (IARC), part of the World Health Organization, concluded in 2015 that glyphosate is "probably carcinogenic to humans." That conclusion appears to have been sufficient to sway jurors.
Indeed, if it's true that Monsanto's products caused Johnson's cancer and the company failed to warn him of the potential for its products to do so, then I am very confident the court was right to rule in Johnson's favor. (Reasonable people may quibble over whether the award of nearly $300 million is too high or, I suppose, not high enough.)
But that if is a big one. Indeed, critics of the ruling are sounding the alarm over the science that formed the backbone of the jury's ruling, noting the IARC conclusions are a controversial outlier when it comes to glyphosate research.
"Monsanto's attorneys disputed that study and said the product has been regulated for 40 years and is not listed as a carcinogen by the U.S. Environmental Protection Agency," notes a Bloomberg Environment report on the California ruling.
But it's not just Monsanto that disputes the science. Earlier this year, Dr. Guy-André Pelouze, a medical doctor and surgeon who's done cancer research, wrote a lengthy piece defending glyphosate and lamenting that despite numerous studies' "failure to find any evidence of glyphosate's carcinogenicity," the media's "irrational and even hysterical" reporting about glyphosate has served to poison the well of public opinion.
Reason's Ron Bailey this week called the California jury's ruling "an injustice" because, he writes, it was based on faulty science.
"Given the overwhelming scientific evidence that glyphosate is not carcinogenic, it is well beyond a reasonable doubt that the jury has been badly misled into getting its verdict wrong in this case," Bailey concludes.
Just how overwhelming is the evidence?
"Today's decision does not change the fact that more than 800 scientific studies and reviews—and conclusions by the U.S. Environmental Protection Agency, the U.S. National Institutes of Health and regulatory authorities around the world—support the fact that glyphosate does not cause cancer, and did not cause Mr. Johnson's cancer," said Monsanto vice president Scott Partridge in a statement issued after last week's ruling that also expressed sympathy for Johnson.
The mountains of studies Partridge cites place the scientific consensus about the lack of a link between glyphosate and cancer on par with the vast evidence demonstrating the safety of GMOs generally and with the overwhelming consensus that manmade factors cause climate change.
I have no idea if Monsanto products cause cancer generally or, specifically, whether they caused Johnson's cancer. Johnson's cancer is a tragedy, whatever its cause. If it's Monsanto's fault, then it's a tragedy for which Monsanto should be held responsible. But the scientific consensus around glyphosate seems to point overwhelmingly in the opposite direction. That makes it much more likely that this month's ruling against Monsanto is itself a tragedy—perhaps the first in a long line of others to come—and one that a California appeals court should reverse.