Sanders-Endorsed Candidate Rejects 'Socialist' Label: 'Are You Fucking Kidding Me?'
Ben Jealous, who's running for governor of Maryland, prefers the label "venture capitalist."
Maryland's Democratic nominee for governor had a pointed response when asked today if he's a socialist.
"Not to put too fine a point on it, but do you identify with the term socialist?" Washington Post reporter Erin Cox asked Ben Jealous at a press conference. The Republican incumbent, Larry Hogan, recently called his Democratic challenger a "far-left socialist who wants to increase the state budget by 100 percent."
"Are you fucking kidding me? Is that a fine enough point?" Jealous responded.
Jealous has been endorsed by Sen. Bernie Sanders (I-Vt.), arguably the most well-known democratic socialist in the country. But he doesn't like the s-word himself, claiming instead to be a "venture capitalist."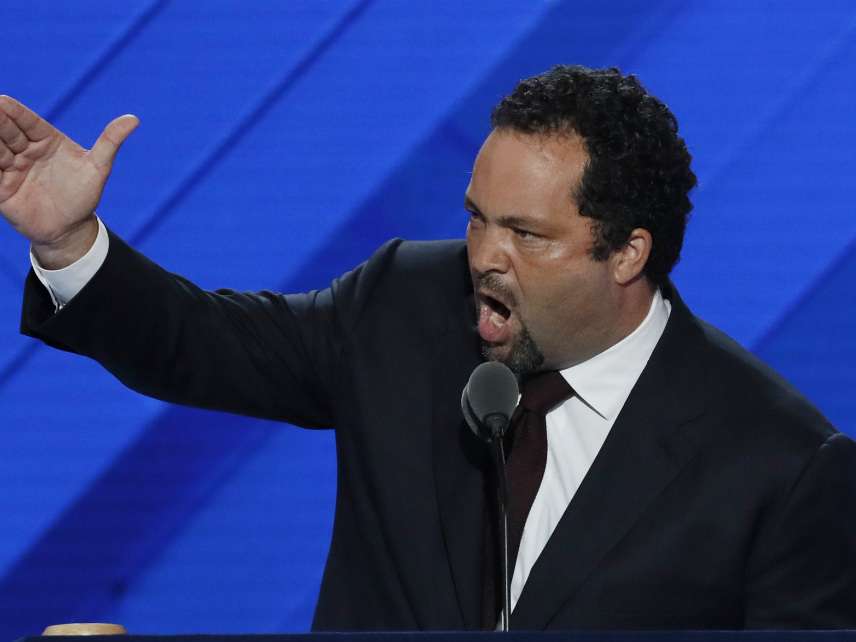 Before lashing out at Cox, Jealous explained why he thinks Hogan is using the socialism label. "Calling me a far-left socialist is what the Tea Party called President Obama. It's what Barry Goldwater called Martin Luther King," said Jealous, a former president of the National Association for the Advancement of Colored People. "When you see conservatives like Hogan name-calling, you realize that they're scared—that they're, frankly, afraid of the change that all of our families need."
Jealous later took to Twitter to apologize for using "inappropriate language" in his response to Cox. He stood by his denial, though. "I'm a venture capitalist, not a socialist. I have never referred to myself as a socialist nor would I govern as one," Jealous wrote.