Massachusetts Accidentally Bans Horse Racing
Unless lawmakers fix their mistake, hundreds of people could be out of a job.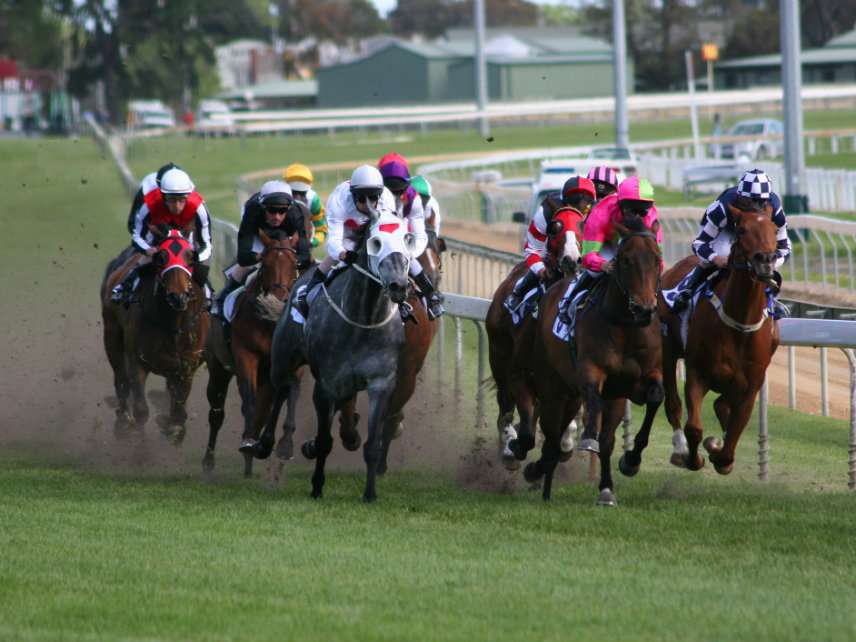 Legislators in Massachusetts forgot to pass a bill to keep horse racing legal, and hundreds of people could be out of work as a result.
Last night was a late one for the state's lawmakers, who worked into the early hours of the morning before the end of this year's formal legislative session. But they did not address the imminent expiration of a law that kept live-and-simulcast horse racing legal through July 31.
Bill H.4809, an "emergency law" that essentially extends the expiring legislation, had already passed both houses of the state legislature. But lawmakers went home without taking up needed procedural votes on the bill, the Associated Press reports.
Horse racing is now technically banned in the state, and roughly 290 people employed in the industry could be out of work. "It looks like hundreds of peoples' jobs fell victim to the clock here," Chip Tuttle, chief operating officer of the Suffolk Downs racetrack in Boston, tells WGBH. "Our options…seem pretty dire for now."
With the Massachusetts legislature adjourned for the year, the only short-term solution is for lawmakers to pass the bill during tomorrow's informal session.