NIMBYs to Developer: Your Proposed Building Blocks Too Much Sun, Reminds Us of Native American Genocide
Hysterical NIMBYism reaches new heights in Berkeley.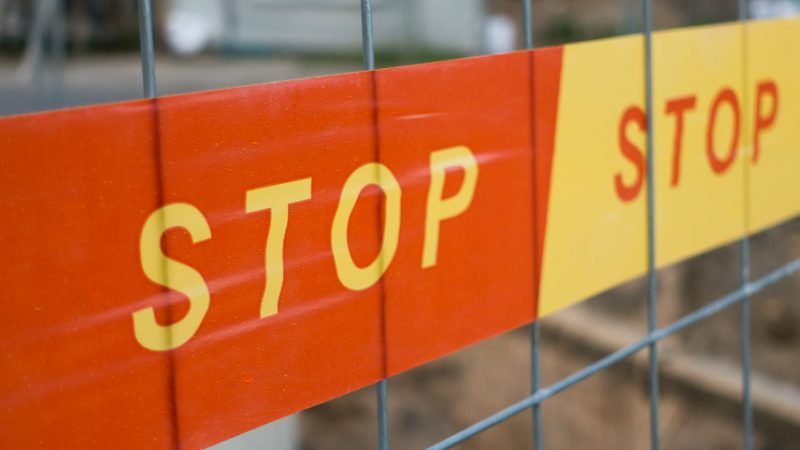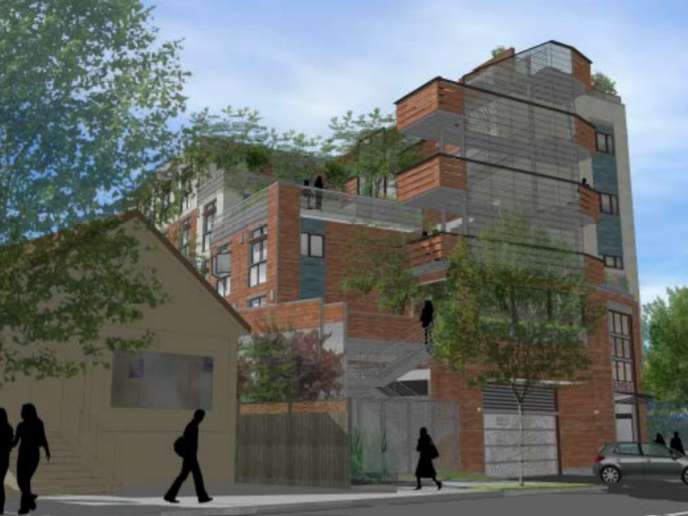 Plans to build an apartment complex on a vacant lot in Berkeley have attracted heated opposition from neighbors and from city zoning officials. They suggest that the proposed building is too large, that it will block out needed sunlight, and that it resembles the genocide of the Native Americans.
For nearly two decades, a series of developers has tried to put up multi-family housing on a site boarding Shattuck Avenue in this California town. All of those efforts have come to naught. Building permits were granted in 2001 and 2007 for smaller 16-unit and 21-unit projects, respectively, but those withered on the vine and were never built. In 2013, zoning officials shot down a proposal for a 67-unit micro-apartment complex on the grounds that it was much too large and out of character for the neighborhood.
Now a fourth developer—identified as 2701 Shattuck Berkeley, LLC—is taking a crack at the cursed lot. Last Thursday, Shattuck representative Stuart Gruendl presented plans to the zoning board for a 57-unit apartment building comprised mostly of small, 350-square-foot studio apartments, with space reserved for retail business on the ground floor.
The latest design is an "intelligent smart-growth project on a major transit line," said Gruendl, who described the proposed building as "affordable-by-design," with five units reserved for very-low-income renters (defined as individuals making $40,700 or less) and the rest rented out for $5 a square foot.
Now, $1,500 a month for a 300-square-foot studio apartment is hardly a bargain in most of the country. But in Berkeley, where the average rent is roughly $3,100 and the average studio rental is $2,200, this is practically a steal.
Far from jumping at the opportunity to approve new housing in their high-priced community, members of the zoning board reacted to Gruendl's presentation as though he had proposed a zombie apocalypse.
"One of the very first comments I made on the first project on this site I'll repeat again tonight because it's still the same problem," said Board Member Carrie Olson. "You all seen the movie Rear Window? This is an insane invasion of privacy for the folks who live next door. This is not how we do things in Berkeley."
Other members seconded this view, complaining that building's size had still not been reduced enough from the 2013 project they rejected.
"The points of denial [for the 2013 project] in substance apply to this project as well," said Board Member Patrick Sheahan. "It's simply too big, too large."
For Substitute Board Member Toni Mester, the building was not just too large; it was in the wrong place. "It's on the wrong side of the street. If it were on the other side of the street, we wouldn't have the same issues." The problem, apparently, was the sunlight the building would block. "Berkleyeans depend on the afternoon sun. It's what we live for."
Some of the neighbors seemed perturbed too.
"Berkeley needs to prioritize a livable, sustainable environment for people who already live here," said Todd Darling, who owns a property next to the proposed development. "Yes, 40 percent of midwestern college graduates want to move to California. But we are not obligated to sacrifice what is best about Berkeley to build dorm rooms for them."
Darling preemptively dismissed arguments that building more housing would make housing more affordable, saying that the "Pilgrims used the same arguments against the natives in Massachusetts." And we all know how that story ended!
The 2701 Shattuck development is hardly the only multi-family housing project to attract the ire of Berkeley townspeople. It's not even the only project on Shattuck Avenue to do so.
Earlier in July, Berkeley's zoning board shot down a proposal to construct a 23-unit apartment building at 3000 Shattuck. As Berkeleyside reports, similar concerns about that building's size, dormitory-like interior design, and lack of below-market units persuaded the zoning board to vote against the project, 7–2.
Despite the persistent opposition to the 2701 Shattuck development, the project might yet succeed where others have failed. The state's Density Bonus law overrides some local zoning restrictions in exchange for renting out some units at below-market rates. And a 2017 amendment to California's Housing Accountability Act similarly bars local governments from rejecting density bonus projects on the size of the project alone. This limits what Berkeley's zoning board mostly to demanding aesthetic changes to the project, a fact that clearly frustrated board members at last Thursday's meeting.
But there is a still a lot of wiggle room for bureaucrats to grind the project to a halt, so the 2701 Shattuck project is hardly over the finish line yet. And even if it succeeds, it will be a drop in the bucket compared to the housing California communities need to build to start bring rental prices down.