Ving Rhames Says Police Put a Gun in His Face After a Neighbor Thought He Was Robbing Himself
The Santa Monica Police Department defended their aggressive response after a neighbor called police on the Mission Impossible actor.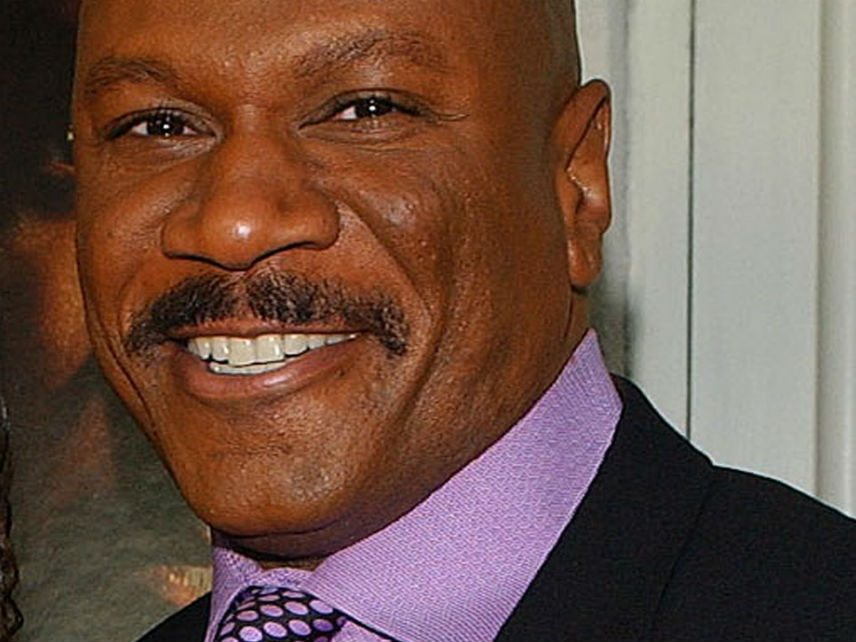 Actor Ving Rhames recently recounted his harrowing encounter with police after a neighbor believed that he broke into his own California home.
As Page Six reports, Rhames spoke with the Clay Cane Show about what he said was his own personal experience with racism. In July 2016, Rhames was watching television at home when he heard a knock on the door. When he opened it, a gun was pointed at his face and a red dot rested on his forehead.
A neighbor had called emergency services to report a "large black man" burglarizing the home. Officers with the Santa Monica Police Department (SMPD) had arrived at Rhames's home with guns drawn, thinking him to be the suspect. And while Rhames was technically the "large black man" for which they were looking, the police captain eventually realized that a mistake was made.
The captain recognized Rhames because their sons played for opposing schools in a high school sports game.
SMPD Lt. Saul Rodriguez confirmed the incident with PEOPLE, saying that the department responded to calls "from several neighbors" thinking they were watching a burglary unfold. When asked why the police acted as aggressively as they did, Rodriguez said that burglaries had the potential to be violent.
"You don't know what you're going to encounter," he told PEOPLE. "Officers can be very cautious."
Shortly after the situation was diffused, Rhames took the time to introduce himself to his neighbors to avoid future incidents. While he was personally still shaken by what happened, Rhames worried about the implications for his son.
"What if it was my son and he had a video game remote or something, and you thought it was a gun?" he said in the interview, comparing it to the bag of Skittles found in Trayon Martin's pocket after he was shot in 2012.
SMPD responded by hosting a "Meet Your Neighbors" challenge in January 2017. Those who participated would have their names entered in a raffle for a chance to win an SMPD-hosted block party. The Santa Monica Police Department has also hosted a number of events to promote interactions between themselves and the community.