Defense Distributed Sues New Jersey, Los Angeles Over Legal Threats
The authorities threatened the gun-making software and hardware company. Now the company is striking back, citing its First and Second Amendment rights.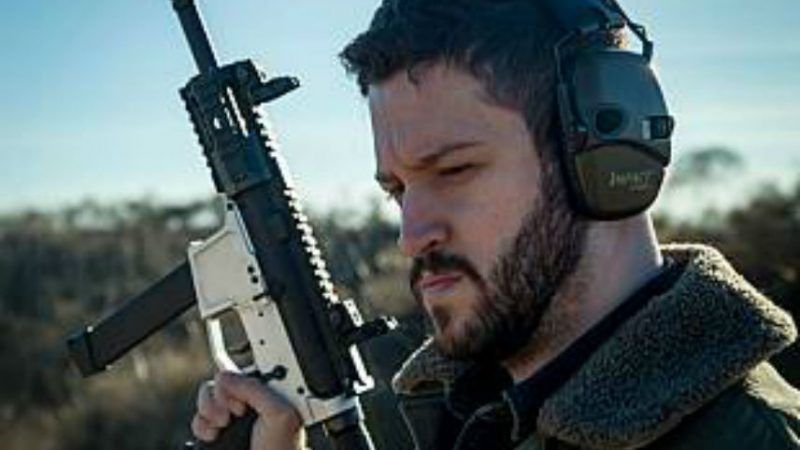 Defense Distributed, founded by Cody Wilson, provides the means for people to make weapons at home via software and 3D-printing and milling machines. Today that company, along with the Second Amendment Foundation, has sued the attorney general of New Jersey and the city attorney of Los Angeles.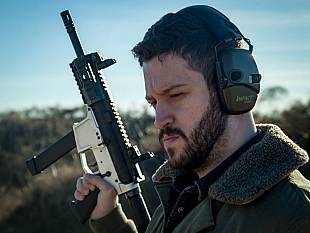 Gurbir S. Grewal, the attorney general of New Jersey, sent a threatening letter to Defense Distributed last week that claimed the company's "plans to allow anyone with a 3D printer to download a code and create a fully operational gun directly threatens the public safety of New Jersey's residents….Posting this material online is no different than driving to New Jersey and handing out hard-copy files on any street corner."
Grewal ordered the company "to cease and desist from publishing printable-gun computer files for use by New Jersey residents….Should you fail to comply with this letter, my Office will initiate legal action barring you from publishing these files before August 1, 2018."
Defense Distributed's legal right to post its information was won by the company via settlement this month after a long legal battle with the federal government. Before that settlement, the feds essentially wanted to treat the act of hosting or distributing such files as illegal arms exporting.
Defense Distributed informed Grewal on Friday that "all actions contemplated by Defense Distributed are fully protected by the First Amendment, and [Grewal's] attempts to prevent such actions constitute an unconstitutional prior restraint and otherwise violate the United States Constitution and the New Jersey Constitution."
It reinforced that argument with today's suit against Grewal and Michael Feuer, city attorney of Los Angeles, who issued a similar threat against Wilson's company last week. The lawsuit calls the officials' efforts "an ideologically-fueled program of intimidation and harassment."
The suit asserts that the threats from New Jersey and Los Angeles
violate the First Amendment speech rights of Defense Distributed and its audience, including [the Second Amendment Foundation's] members; run afoul of the Dormant Commerce Clause; infringe upon the Second Amendment rights of those who would make use of the knowledge disseminated by Defense Distributed; constitute a tortious interference with Defense Distributed's business; and are in any event, federally pre-empted by Congress's export control laws as well as Defense Distributed's export license, by which the State Department has explicitly authorized the speech that the Defendants are seeking to silence. Plaintiffs are entitled to declaratory and injunctive relief, damages, and attorney fees.
Josh Blackman, one of Defense Distributed's lawyers, adds via email that "States do not have the power to censor speech or commerce in other states, especially when that commerce is licensed by the federal government."
Cody Wilson announced via twitter today that his Defcad website is currently not accessible in New Jersey. This is at this point his own choice, given the legal threat he faces, a threat he hopes to eliminate with this lawsuit.
UPDATE: Within an hour before filing the above lawsuit, Defense Distributed was informed by the state of Pennsylvania that it was seeking a temporary restraining order in federal court to stop it from distributing weapon-making files in that state. During an emergency telephone hearing before U.S. District Judge Paul Diamond (which lawyer Josh Blackman had to participate in from a United Airlines lounge at LaGuardia Airport), Defense Distributed agreed to, at least through next week, voluntarily block Pennsylvania I.P. addresses until the legal issue can be resolved. As Wilson told Philly.com, despite that, he will "fight any effort by state officials to seek a permanent ban. 'Americans have the right to this data, Wilson said. 'We have the right to share it. Pennsylvania has no right to come in and tell us what we can and can't share on the internet.'"