The Shocking Waste Hidden Inside the $126 Billion Afghan Reconstruction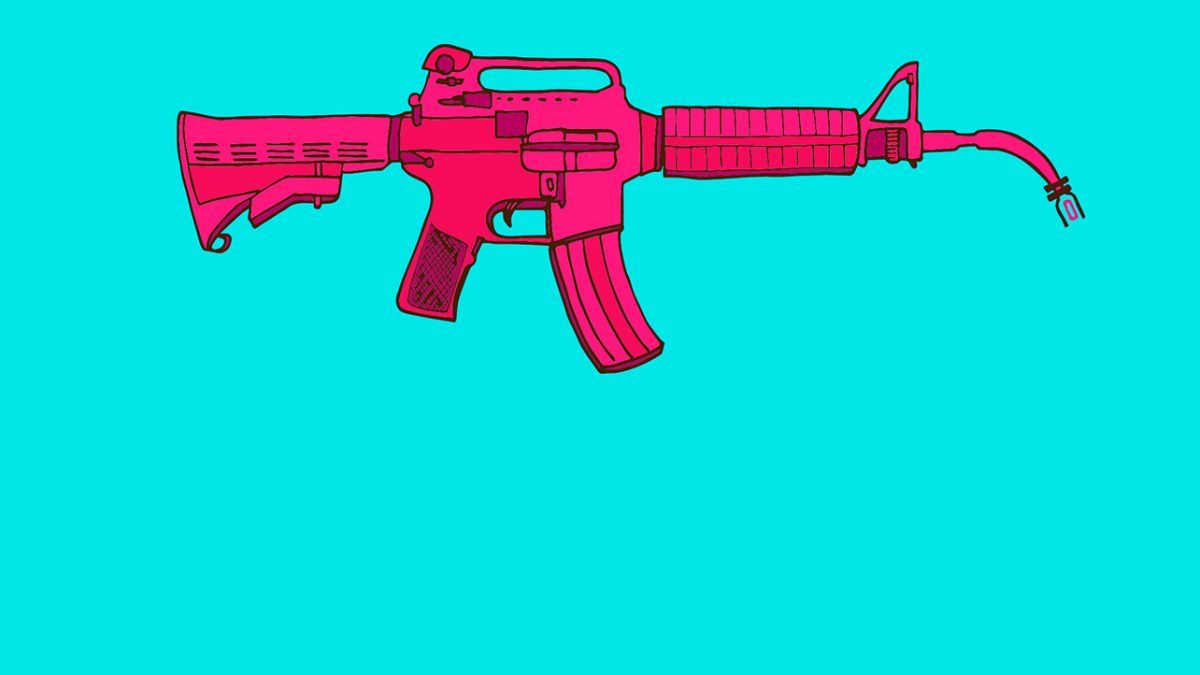 "Congress has appropriated $126 billion for Afghanistan reconstruction since Fiscal Year 2002," wrote Special Inspector General John F. Sopko in testimony delivered in May to the Senate Subcommittee on Federal Spending Oversight and Emergency Management. By 2014, he added, inflation-adjusted appropriations for that purpose "had already exceeded the total of U.S. aid committed to the Marshall Plan for rebuilding much of Europe after World War II."
So much money, spent so fast, inevitably generates many examples of projects poorly or wastefully executed. Afghanistan reconstruction is no exception, as the ongoing work of Sopko's office of the Special Inspector General for Afghanistan Reconstruction (SIGAR) makes clear. Here are a few of the most head-smackingly absurd.
The $43 Million Gas Station
According to a 2015 SIGAR study, the U.S.-funded Task Force for Business and Stability Operations (TFBSO) "spent nearly $43 million to construct a compressed natural gas (CNG) automobile filling station in the city of Sheberghan, Afghanistan." A similar station in Pakistan "costs no more than $500,000 to construct," making the Afghan counterpart some 86 times as expensive. Yet the Department of Defense (DOD) was "unable to provide an explanation for the high cost of the project or to answer any other questions concerning its planning, implementation, or outcome."
Those who decided to spend those millions didn't seem to realize that "Afghanistan lacks the natural gas transmission and local distribution infrastructure necessary to support a viable market for CNG vehicles" or that "the cost of converting a gasoline-powered car to run on CNG may be prohibitive for the average Afghan."
In summation, the SIGAR study concludes, "it is not clear why TFBSO believed the CNG filling station project should be undertaken.…In fact, an economic impact assessment performed at the request of TFBSO found that the CNG filling station project produced no discernable macroeconomic gains and a discounted net loss of $31 million."
The 'Melting' Practice Range
SIGAR also reported that U.S. Central Command had in 2012 constructed a dry fire range (DFR) in Wardak province for the Afghan Special Police Training Center, at a cost of nearly half a million dollars.
The project "replicates a typical Afghan village and is used to conduct simulated police search and clearance exercises." Yet within four months of completion, the DFR "began to disintegrate." The report explains "these 'melting' buildings were the direct result of the construction contractor…using substandard bricks and other building materials" Unsurprisingly, "this problem was compounded by poor oversight on the part of the responsible U.S. government officials."
The incompetent contractor was paid in full—a total of $456,669—even though the range "was not constructed according to contract requirements, and…as a result, water penetration caused its walls" to quickly fall apart.
Agents of the Regional Contracting Center at Forward Operating Base Shank, who directed the project, claimed to have conducted inspections during the construction, yet a review of site visit reports turned up "no reference to any of the building deficiencies that resulted in the DFR's deterioration."
Only after the range was finished and paid for did an inspector realize that "the facility is completely unsafe.…It appears the contractor intentionally used different materials and construction standards to cut costs or/and fraud the government."
The 'Uninhabited and Uninhabitable' $60 Million Marriott
Eleven years after a plan for a Marriott Hotel complex in Kabul was launched with $60 million from the U.S. government's Overseas Private Investment Corporation (OPIC), Sergio Gor—chief of staff to Sen. Rand Paul (R–Ky.), who chaired the May hearings on Afghanistan reconstruction waste—visited the site. "I walked the halls of this deserted, unfinished shell of a dream," he said. The structure featured "barren rooms, empty elevator shafts, and no electric power." The hotel and adjacent apartment building planned by the same developer (for $30 million more from OPIC) today are "uninhabited and uninhabitable."
Despite being abandoned, the would-be Marriott remains a drain on U.S. funds. "Our government now spends an unknown amount every week to protect these multistory buildings" because of how close they are to America's embassy, Gor explained in his written remarks to the subcommittee.
"The failed hotel structure now requires 24/7 security both from us and Afghan security services," says Gor. "Its proximity to our embassy makes it a very dangerous building. If left unattended it could be used to orchestrate attacks and launch rocket propelled grenades at U.S. personnel." People on the ground told Gor that the embassy was "seeking to acquire the land, demolish the infrastructure, and start anew."
The real estate development project is an all-too-typical example of "poor planning, no oversight, money wasted, and, the worst part of all, absolutely zero accountability," says Gor. "Every day that we distribute money, people squander or steal it, and no one is ever held accountable."
The Electrification Project With No Power Source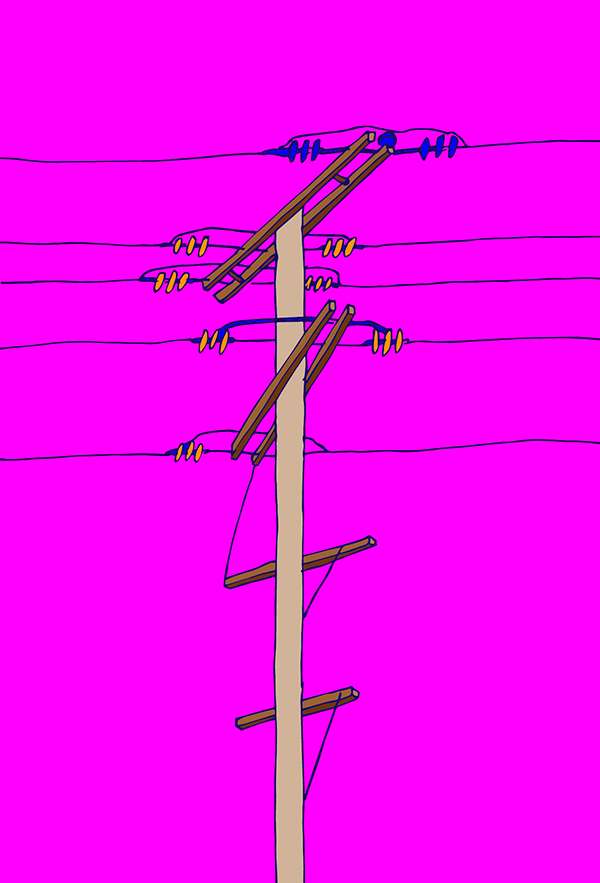 In its latest quarterly report, SIGAR writes of a huge U.S.-funded electrification project known as the Northeast Power System Phase III (NEPS III). It was a project of the U.S. Army Corps of Engineers (USACE), whose "mismanagement of the contract has resulted in the U.S. government spending almost $60 million on a power-transmission project that is not operational because land-acquisition and right-of-way issues have not been resolved, and because there was no contract provision to permanently connect the system to a power source."
SIGAR reports that "it is unclear whether the system will function as designed" because it cannot even be tested. "USACE officials told SIGAR that until all buildings, houses, and other structures and obstacles along the NEPS III transmission line route have been removed, they will not energize NEPS III because it may put residents at risk." In March, the Corps of Engineers produced documents showing that it had "transferred a locked and nonoperating system" to U.S. Forces Afghanistan, which in turn transferred it to the Afghan Ministry of Energy and Water.
But that's not all: In addition to finding no signs the project is capable of actually providing electricity, SIGAR found three of the 18 transmission towers it inspected "on embankments of loose soil and without retaining walls," and several of the tower foundations "exhibited faulty workmanship like exposed rebar and have started to crumble." The report concludes that "the NEPS III system may be structurally unsound and pose a risk to Afghans who live near transmission towers and lines, or work in the Gulbahar substation."
No Blood Typing for Afghan Soldiers
SIGAR also notes that the medical record keeping by the Afghan National Army (ANA) "is unreliable and often inaccurate," despite about $68 billion in overall ANA support from the United States. (In 2012, The Atlantic calculated that the U.S. government had been spending about $46,000 per Afghan soldier each year.)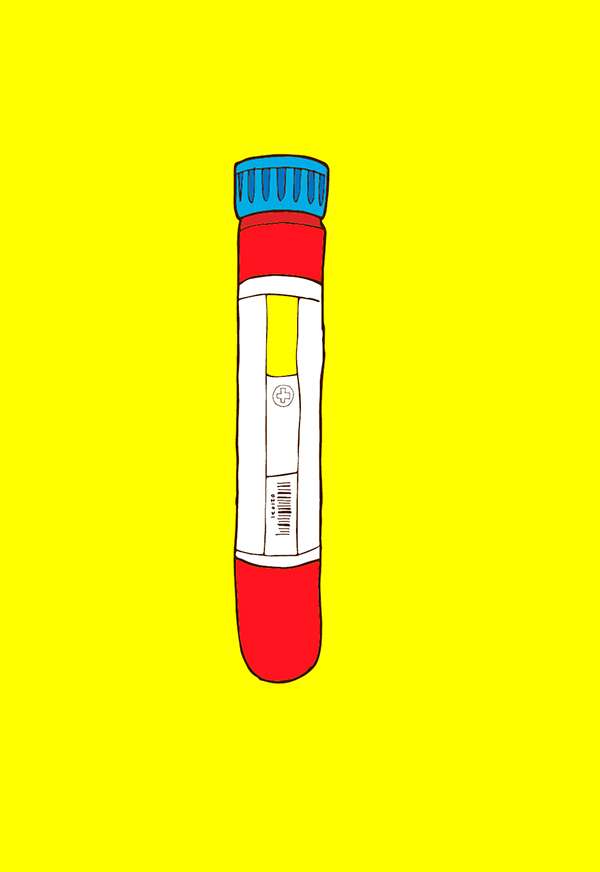 As a result, between January and July 2017, "approximately 15,400 new ANA recruits did not have their blood type tested or verified before entering the ANA ranks, and the blood type of at least 9 [percent] of the total ANA force currently remains unconfirmed." Moreover, the Afghan army lacks any "official system of record that tracks the medical data of new recruits."
This may seem small, but it matters—because it means the government has no idea which soldiers have had their blood screened. "This information is critically important because successful blood transfusions for wounded soldiers require that donated blood be the appropriate type and free from infectious diseases."
Dangerous Schoolhouses
SIGAR alerted USAID that educational projects it co-funded in Baghlan province have, in at least two instances, led to hazardous situations.
One boys' high school is "in danger of collapsing" and "poses a serious danger to students, teachers, and anyone else in or near the school building due to severe structural deterioration." Nonetheless, it is "currently in use."
A site inspection found that the building "may be beyond repair or rehabilitation" and is, to boot, "located in an area of high seismic activity; SIGAR believes it is likely to collapse in the event of an earthquake and has notified the Afghan government of this issue."
Between January and July 2017, approximately 15,400 new recruits to the Afghan National Army did not have their blood type tested or verified.
A second school building in the same province was in a similar condition. But much of the structural damage there "resulted from significant blast damage, which according to interviews was caused by local criminal elements. This damage has already compromised load-bearing walls, and the surrounding walls and ceiling appear to be on the verge of collapse." This school, too, was still operating.
Futile Opium Eradication
The U.S. has spent around $8 billion specifically to eradicate opium poppies in Afghanistan since the U.S. invasion. And as SIGAR reports, "from 2008 through March 20, 2018, over 3,520 interdiction operations have resulted in the seizure of" almost half a million tons of opium.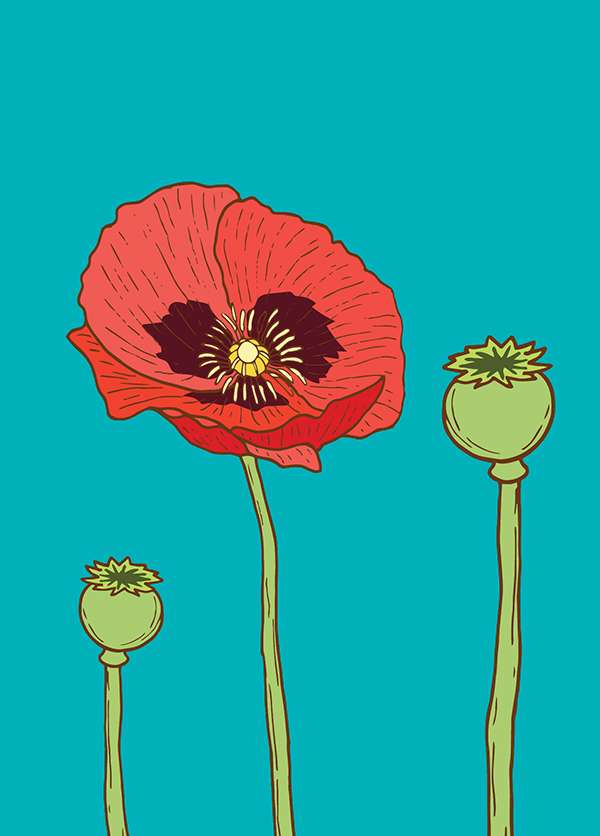 That might sound impressive. But all those seizures amount to just 5 percent of the opium produced in Afghanistan in 2017 alone.
Busted Bridge in Earthquake Territory
SIGAR reports that a bridge in Baghlan province built and then rehabilitated using Commander's Emergency Response Program (CERP) funds in 2012 is in danger of collapsing.
Some $1.6 million from CERP, part of the U.S. Department of Defense, were spent on eight bridges in the area. At one of those bridges, "SIGAR found significant structural damage that could lead to structural failure that threatens the safety of persons on or near the bridge." Another $13,267 via CERP was used "to make limited repairs," but when they were just 82 percent done, "the project was terminated."
"The bridge sits in a highly seismic area of Afghanistan, where an earthquake could cause its catastrophic failure," SIGAR notes. Yet during a visit last December, inspectors found "extensive vehicle and pedestrian traffic on" the damaged structure. Locals said its "importance for commercial traffic and access to health facilities" made it necessary to keep using it.
65 'Security Incidents' Per Day in 2017
The United Nations gathers daily reports of "security incidents" in Afghanistan, which include "armed clashes, improvised explosive devices, targeted killings, abductions, suicide attacks, criminal acts, and intimidation." As SIGAR reports, 23,744 such incidents were counted in 2017, or about 65 per day—the highest number yet recorded. "Armed clashes" constituted 63 percent of the incidents. Suicide attacks increased by 50 percent from 2016, with "targeted killings and abductions" ticking up 6 percent. The first couple of months of 2018 have seen some improvement, at least, with only 55 daily "security incidents" on average. The chaotic security situation makes on-the-ground inspection work in Afghanistan very hard to do.
$28 Million for Couture Forest Camo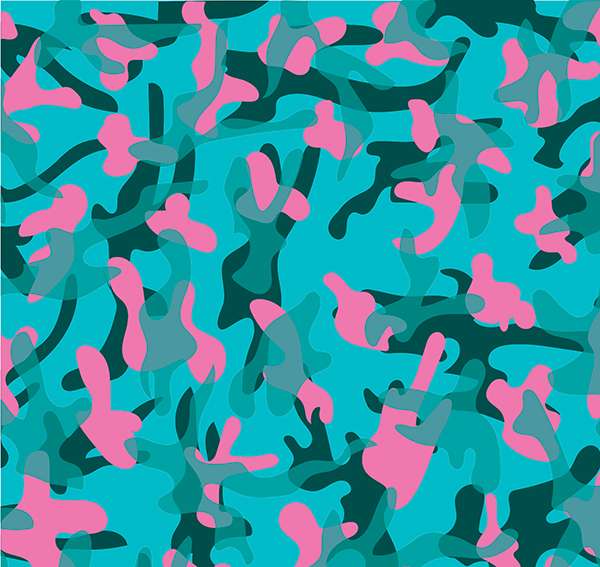 "The U.S. government spent as much as $28 million unnecessarily," SIGAR's Sopko said in testimony to the Senate subcommittee, "by purchasing camouflage uniforms…that used a proprietary pattern that involved extra fees and had not been shown to be any more effective than standard patterns. In addition, the pattern chosen was designed for a woodland setting, while only about 2 percent of Afghanistan is forest."
As a SIGAR report spelled out, the U.S. Department of Defense "issued a local acquisition solicitation in June 2008 that included the requirement that the uniforms use the Spec4ce Forest camouflage pattern." That meant that "any vendor awarded the contract would effectively be required to purchase pre-patterned material, or obtain the rights to use the proprietary pattern."
"Neither DOD nor the Afghan government could demonstrate the appropriateness of the ANA uniform for the Afghan environment," the report continues, "or show that the new camouflage pattern did not hinder ANA operations by providing a more clearly visible target to the enemy."
This article originally appeared in print under the headline "The Shocking Waste Hidden Inside the $126 Billion Afghan Reconstruction".