New Jersey Pol Warns: If Pot Is Legalized, Dispensaries Will Sell 'Sex Toy Oils With Marijuana'
New Jersey state Sen. Ron Rice is battling a bill to make New Jersey the 10th state in the nation with legal recreational marijuana.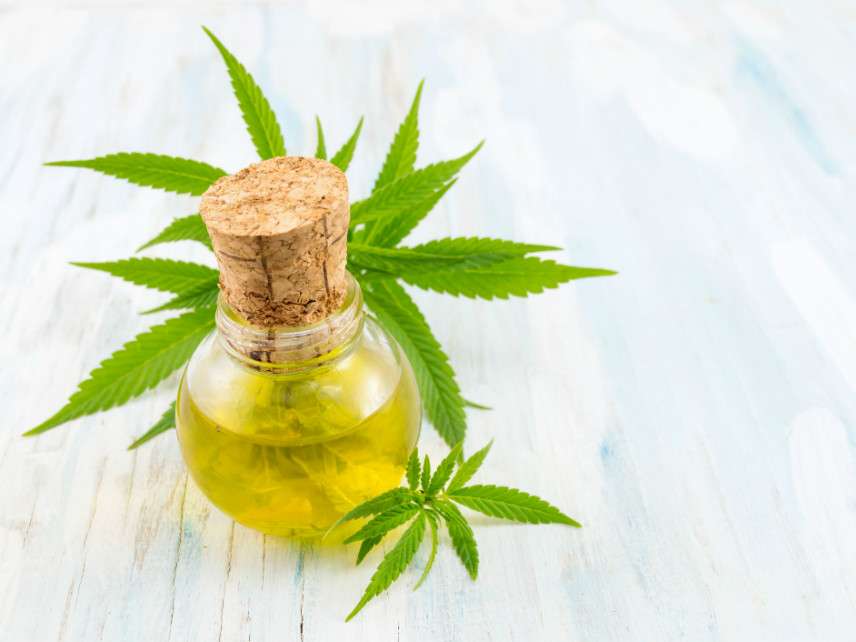 A Democratic state senator in New Jersey warned this week that dispensaries would sell "sex toy oils with marijuana" if weed is legalized for recreational use.
State Sen. Ron Rice tells NJTV that if
we legalize recreational marijuana, right across the street from my office they're going to put up stores. They want to call them dispensaries. They're going to be stores that do retail selling of cupcakes with marijuana, candies with marijuana, sex toy oils with marijuana, lipsticks with marijuana—all those kinds of products that kids can get and people can get.
It's not clear if anyone has tried infusing sex toy oils with marijuana. (Tom Angell, publisher of the pro-pot outlet Marijuana Moment, tells the Washington Examiner he's never heard of such a product.) Rice may have realized that, because he said in an email to the Examiner that he's worried about "marijuana infused oils, not toys." One has to wonder why he made the connection between sex toys and marijuana oils in the first place.
Rice's biggest concern is that he thinks marijuana is a gateway drug. "I'm five blocks away from Seton Hall University in South Orange, New Jersey, which is a predominant rich, upper-middle class…white community, college community," he tells NJTV. "What we know is that when you legalize marijuana recreationally, the number of people who've never used any type of drugs goes up substantially in terms of drug use." Though Rice opposes outright legalization, he thinks possession of small amounts should be decriminalized.
The legislature is currently considering a bill to legalize weed statewide. If it passes—and if no other state legalizes between now and then—New Jersey will be the 10th state to legalize recreational marijuana. Democratic Gov. Phil Murphy, who was sworn in this year, said during his campaign that he would fight for legalization; he has yet to follow through.