A Texas Man Is Executed Even After His Victim's Family Pleads for His Life
"His execution doesn't change what he did 14 years ago. It doesn't bring my dad back."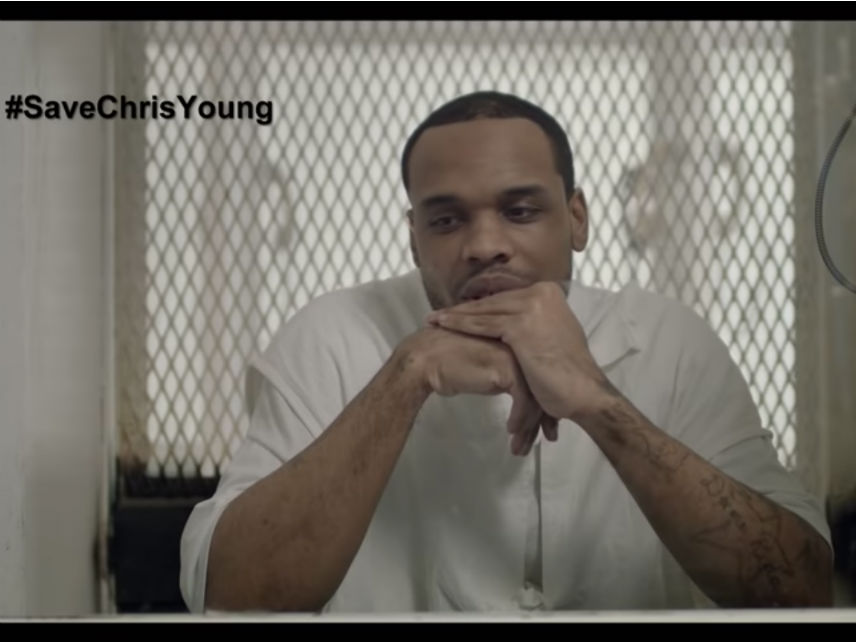 A 34-year-old Texas man became the 13th prisoner to be executed in the United States in 2018, but not before the family of his victim fought for him to receive clemency for his 2004 crime. Fourteen years ago, 21-year-old Christopher Anthony Young of San Antonio sexually assaulted a woman at gunpoint in front of her three children and stole her vehicle. Young then made his way to a convenience store owned by 55-year-old Hasmukh "Hash" Patel. He pulled out his gun and demanded money. The attempted robbery turned fatal when Young shot Patel, who tried to run away. Police found Young the next morning, and he was convicted of the murder and sentenced to death by a Bexar County judge in 2006.
Since that time, a diverse group of people have worked to obtain clemency for Young so that he could instead serve life in prison. Among those trying to get Young off death row was his victim's own son, 36-year-old Mitesh Patel. Patel, who once planned to watch Young's execution, became a prominent voice in the fight for Young's life after seeing his remorse.
In an interview with the Houston Chronicle, Young and Patel each explained their respective change of hearts. According to Young, he stopped placing the blame on others and took responsibility for the actions that led him to death row. "And that's a hard realization," he added. As Young's thinking began to change, he was contacted by Los Angeles-based filmmaker Laurence Thrush for a project about David Dow, the capital defense lawyer representing Young. The project eventually fell through. Despite this, the men grew to have a relationship that inspired Thrush to make a video with the intent of saving Young's life.
It was the videos captured by Thrush that led Patel to have his own realization.
"I assumed he was a typical death row inmate with no remorse," he said. For the younger Patel, watching Young and learning about the influence he had in the lives of his daughters "struck a chord." Patel did not wish to see Young's children go through the same pain he did after losing his father, a sentiment that he repeated in an interview with NowThis.
"We'd rather see some good from all of this," he told the Chronicle. "His execution doesn't change what he did 14 years ago. It doesn't bring my dad back."
A week before Young's execution, Patel joined faith leaders and other advocates in a rally at San Antonio's main plaza. The rally was paired with a clemency petition that asked Texas Governor Greg Abbott to either halt Young' execution or grant him life in prison. While speaking to the crowd, Patel said that he forgave Young. He also spoke of Young's mentorship to younger people. "He actually has a desire to break the chain of other people possibly in his shoes from continuing down that path," he said. "My family and I would rather see that come to fruition because that speaks better to what my dad stood for."
Other calls for Young's life were paired with concerns about religious and racial discrimination. A black juror was barred from sitting on the jury because of her service in her Baptist church's ministry. Religious leaders said the action was discrimination on the grounds of religion and lawyers argued that the move violated the Constitution's Free Exercise and Equal Protection Clauses. After Young was denied last-minute clemency, lawyers also argued that there was a racial component to his case. Drawing comparisons to another case of white Texas killer Thomas "Bart" Whitaker, whose father asked for clemency after surviving an attempted murder at the hands of his son, many, like Houston-based attorney Randy Schaffer, wondered if the commutation that spared Whitaker's life "is a policy that only applies to the white and privileged who make a religious plea."
Young was injected with a fatal dose of compounded pentobarbital on Tuesday at 6:13 p.m. He passed away 25 minutes later. Patel remained at home with his family.
Among his final words, Young said, "l want to make sure the Patel family knows I love them like they love me."