Former President Obama Criticizes Leftist Shutdown Culture
You can't make the world a better place, he says, if you silence "those who aren't like you because they are white or they are male."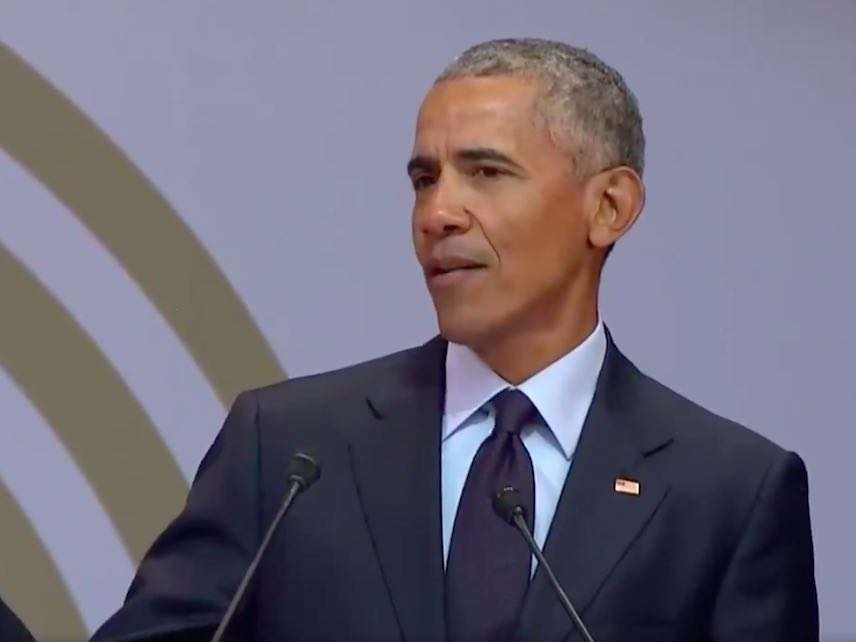 In a speech commemorating Nelson Mandela's 100th birthday, former President Obama condemned "strongman" politics and the rising tides of nationalism. Coming just a day after President Trump's humiliating presser with Vladimir Putin, in which Trump appeared to have gullibly swallowed Putin's obvious lies about Russia's interference in the 2016 election, many will see Obama's remarks as a thinly veiled criticism of his successor.
But Obama also made remarks that can only be seen as a condemnation of intolerant leftists who shut down speakers on college campuses because they find their views offensive. Here's what the former president had to say (emphasis mine):
Democracy demands that we're able also to get inside the reality of people who are different than us so we can understand their point of view. Maybe we can change their minds, maybe they'll change ours. You can't do this if you just out of hand disregard what your opponent has to say from the start. And you can't do it if you insist that those who aren't like you because they are white or they are male, somehow there is no way they can understand what I'm feeling, that somehow they lack standing to speak on certain matters.
This a direct rebuke of the notion that only people who are oppressed for some reason—because of their race, gender, sexuality, disability status, size, etc.—should be allowed to speak on issues relating to said difficulties.
It's not surprising that Obama would say this. The 44th president has consistently touted norms of speech consistent with Enlightenment liberalism. In his 2016 commencement address at Rutgers University, he implored students to engage speakers with whom they disagree, not to shut them down.