Las Vegas Hotel Sues Victims of 2017 Mass Shooting
Citing a post-9/11 terror law, MGM Resorts International argues that it isn't liable for the deadliest mass shooting in modern American history.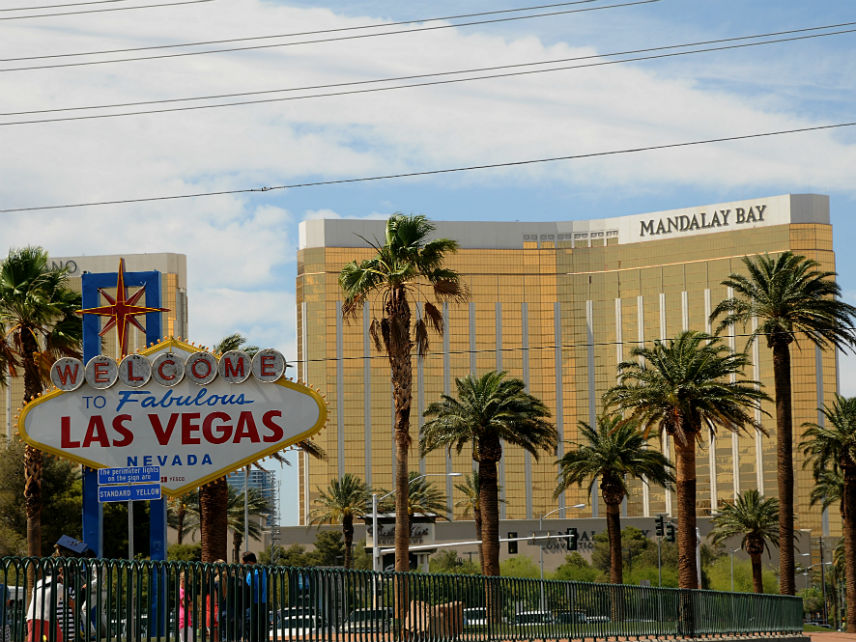 MGM Resorts International is filing a federal lawsuit against more than 1,000 victims of the October 2017 Las Vegas shooting, the deadliest mass shooting in modern American history. The company aims to exploit a legal loophole protecting companies that use "anti-terrorism" tools.
Last year, gunman Stephen Paddock opened fire on the Route 91 Harvest country music festival just before killing himself. Nearly 60 died and more than 500 were taken to the hospital. Paddock's vantage point in his room at the Mandalay Bay hotel contributed to his ability to harm so many.
Hundreds of victims filed lawsuits against MGM Resorts, which owns both the Mandalay Bay and the Route 91 Harvest venue. The suits accused the company of not doing enough to prevent the deadly events. In one suit filed on behalf of 450 victims, the plaintiffs argue that MGM had a "duty of reasonable care" to monitor hotel guests.
Earlier this week, MGM Resorts filed its suit, hoping to absolve itself of liability. The lawsuit is not asking for money; it wants the court to consider the applicability of the 2002 SAFETY Act. As the Las Vegas Journal-Review explains, the law
extends liability protection to any company that uses "anti-terrorism" technology or services that can "help prevent and respond to mass violence."

In this case, the company argues, the security vendor MGM hired for Route 91, Contemporary Services Corp., was protected from liability because its services had been certified by the Department of Homeland Security for "protecting against and responding to acts of mass injury and destruction.

The lawsuits argue that this protection also extends to MGM, since MGM hired the security company.
If the suit is won, it would render inviable any future civil suits against MGM over the massacre.
Attorney Robert Eglet, who is representing a number of the victims, calls the lawsuit "outrageous," telling the Journal-Review that MGM is engaged in a "blatant display of judge shopping."
MGM Resorts spokesperson Debra DeShong released a statement, as reported:
The Federal Court is an appropriate venue for these cases and provides those affected with the opportunity for a timely resolution. Years of drawn out litigation and hearings are not in the best interest of victims, the community and those still healing.