FBI Agent Who Accidentally Shot Someone While Dancing Gets to Keep His Gun
An agent who accidentally shot someone while dancing can't be around alcohol, but can keep his gun.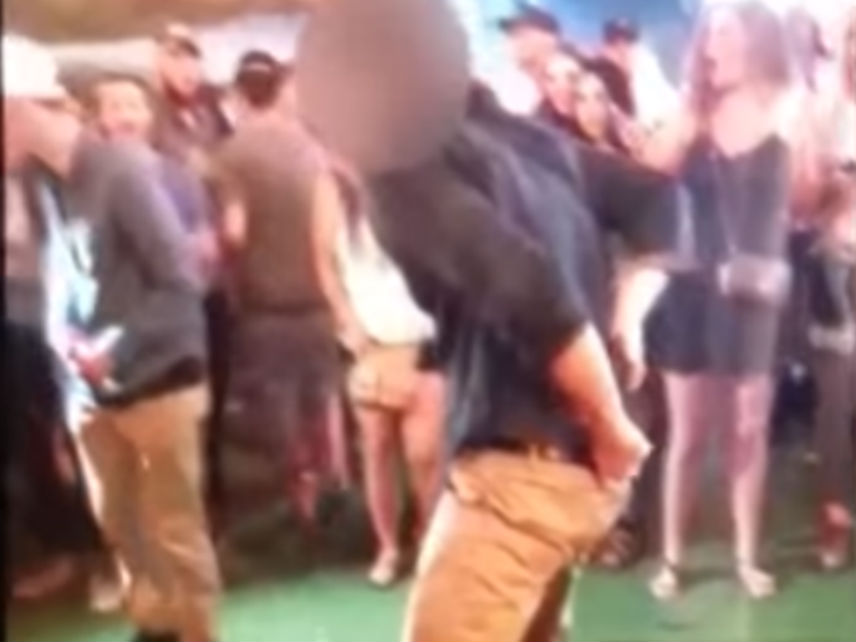 A judge has ruled that an FBI agent can keep his gun after the agent accidentally shot a patron in a Denver nightclub while dancing.
A video showing FBI agent Chase Bishop, 29, dancing at Mile High Spirits went viral in June. A crowd circled around the agent while he showed off his dance moves. A gun fell out of his pants while he did a backflip. When he went to pick up his weapon, he accidentally discharged it into the crowd and a bullet hit another man, Tom Reddington, in the leg. Bishop then put his hands up in the air and walked toward the crowd.
Nearly two weeks after the incident, the Denver District Attorney's office announced that Bishop was charged with second-degree assault, a felony, after turning himself in.
Following a court hearing on Tuesday, Judge Frances Simonet of the Denver County Court ruled that Bishop would be allowed to keep his gun. Frank Azar, Reddington's attorney, previously said that he did not believe that Bishop should have been dancing with a loaded gun. David Goddard, Bishop's lawyer, explained in the court hearing that the agency encouraged its agents to carry at all times, even when they were off the clock. Because of this explanation and a lack of objection from the prosecution, Simonet allowed Bishop to remain armed.
Prosecutors also offered Bishop a plea deal, but the details will not be publicized prior to its acceptance. Bishop must comply with an order to stay away from alcohol and drugs while his case continues. As for his employment, the FBI has yet to explain what discipline is in store for Bishop.
"That's got to be a terrible thing to have to happen. People make mistakes. I hope he doesn't lose his job, and my client hopes he doesn't lose his job," Azar said shortly after the incident.
Reddington also commented just after the shooting, telling ABC News, "I don't blame the guy. I'm not vindictive at all. I don't want to ruin his life. At this point, there's nothing we can do to fix it. So, let's just move on and deal with it as best we can."