Report: 'Outraged' Stephen Miller Threw Away His $80 Sushi Order After a Bartender Cursed Him Out
Kind of a self-defeating way to react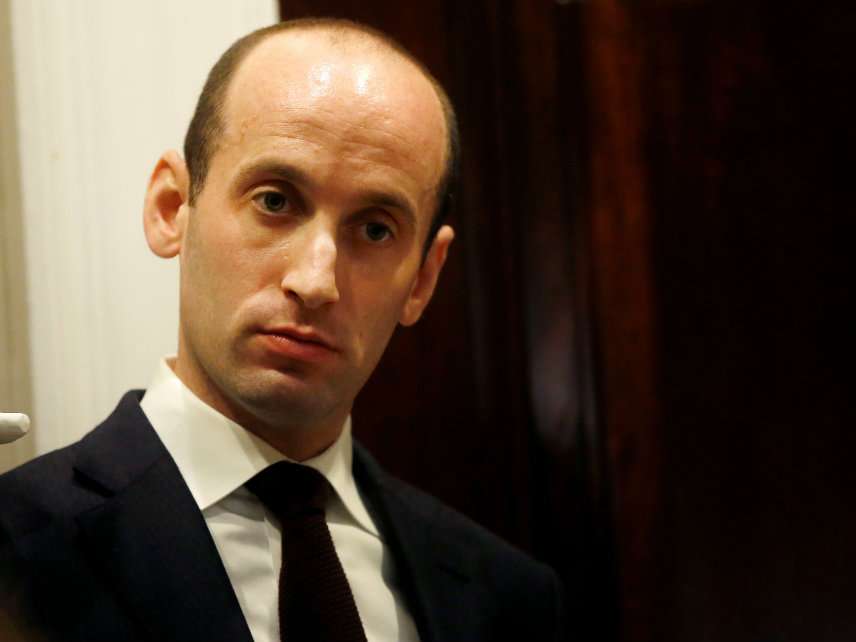 White House Senior Adviser Stephen Miller was so upset after a bartender followed him out of a restaurant and cursed at him that he threw away $80 worth of sushi, according to The Washington Post.
Miller reportedly told his Trump administration colleagues that when he went to pick up some takeout sushi, a bartender at the restaurant followed him out the door. The bartender called Miller's name, then cursed him out and flipped him off, prompting an "outraged" Miller to throw the sushi away, the Post says.
It's not the only time that Miller, who's faced criticism for his role in crafting the Trump administration's strict immigration policies, has reportedly been heckled. One neighbor even put up "Wanted" posters featuring Miller's photograph near his apartment.
Nor is Miller the only Trump official who's been called out in public. White House Press Secretary Sarah Huckabee Sanders was asked to leave a Virginia restaurant last month, just days after Department of Homeland Security Secretary Kirstjen Nielsen was heckled by protesters while she ate at a Mexican restaurant. And last week, a protester confronted former White House Chief Strategist Steven Bannon at a bookstore and called him a "piece of trash."
Such incidents are not unique to the Trump administration, according to Karl Rove, political strategist for former President George W. Bush. Rove claims to the Post that hundreds of demonstrators once converged outside his home and started banging on his windows. Aware that protesters were always ready to pounce, Rove explains that "we were very circumspect in Washington."
This may, however, by the first time a federal official has responded to a heckler by throwing away $80 worth of his own food.