A Gospel Group Sings Praises After Facebook Restores a Music Video It Deemed 'Political'
Facebook apologizes to Zion's Joy! after treating a music video like a campaign ad.
A gospel music group from Indianapolis is shouting the victory after Facebook reversed its decision to remove their music video.
The video, which accompanies a song from Zion's Joy! called "What Would Heaven Look Like," became a victim of Facebook's crackdown on ad content after the social media giant deemed it political. Videos of the deadly 2017 demonstrations in Charlottesville, protesters holding "No Justice, No Peace" signs, and various volunteer works play as the group sings such lyrics as "bigotry and hate are absent" and "equality for you and me."
The music video was uploaded to Facebook at the beginning of June. About a week after posting it to their Facebook page, The New York Times reports, Zion's Joy! promoted the video to help it reach a wider audience. This was done by paying for a tool called a "boost." But when the video then went through Facebook's algorithm, it was classified as political content and removed.
Group founder Robert W. Stevenson says he was asked to verify his identity after the ad was classified as political content. He did not immediately provide his information, telling the Times that doing so "would be like admitting that it's political content, and it's not." For Stevenson and the rest of Zion's Joy!, the song was solely about "preaching peace and love and coming together."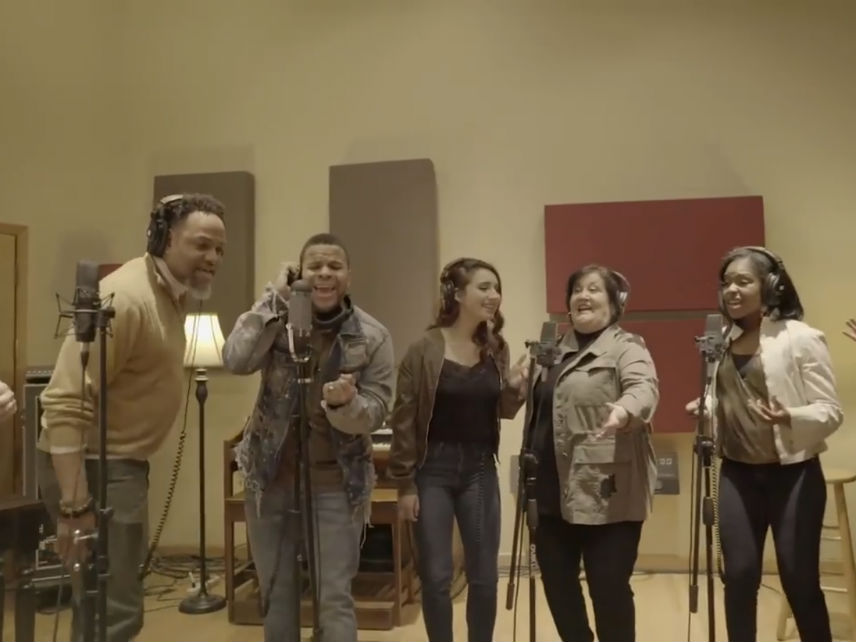 A spokesperson for Facebook has said in a statement that"we made an error by deleting the original post. As soon as we identified what happened, we restored the post since it does not violate our Community Standards and have apologized to Zion's Joy." The spokesperson also explained that Facebook's ad policy is "new, broad and exists to prevent election interference." This is Facebook's justification for asking those who pay for content to identify themselves.
Facebook's tougher content policies have faced criticism for being too broad. The Liberty County Vindicator of Liberty County, Texas, saw the removal of a Facebook post after it was flagged as "hate speech." The hate speech in question was actually a section from the Declaration of Independence, which Vindicator had been sharing leading up to the Fourth of July. Facebook apologized for its error and restored the post.