New Jersey's 'Snooki Amendment' Brings New Attention to Film Tax Credits
Skeptics question the economic benefits of the Garden State Film and Digital Media Jobs Act.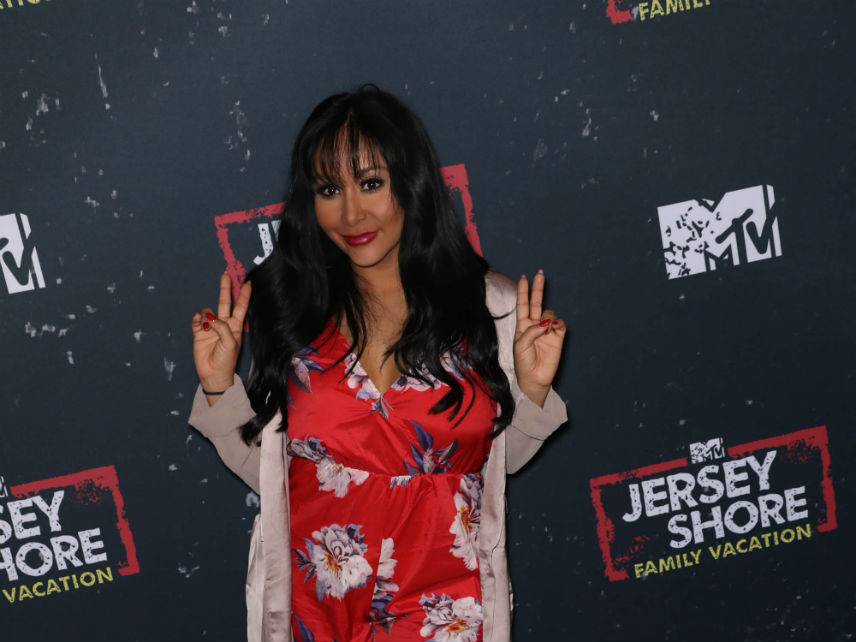 New Jersey Gov. Phil Murphy signed the Garden State Film and Digital Media Jobs Act, also known as the Snooki Amendment, into law on Tuesday. The law will provide tax credits to film and digital media content creators in an attempt to encourage more projects in the state.
"By signing this legislation, we are allowing these companies to take advantage of New Jersey's unique culture, location, and geography," Murphy said in a press release promising "good-paying union jobs and countless residual benefits to the economy" from "the many projects that will come out of our great state."
In its most recent estimate, the Office of Legislative Services predicted the tax credits will cost up to $425 million in state revenue. It listed the "indirect state revenue gain," the "indirect local revenue gain," and the "state opportunity cost" as "indeterminate." The credits would be capped at $75 million annually for films and $10 million annually for digital content.
The bill will replace a similar program that expired during the administration of Murphy's predecessor, Chris Christie. In 2011, Christie blocked a similar tax credit, nicknamed the "Snooki subsidy," that would have awarded a $420,000 tax break to cover production costs for the inaugural season of the hit MTV show The Jersey Shore. Christie, while saying he had "no interest in policing the content of such projects," nevertheless said taxpayers shouldn't be footing the bill for a show that "does nothing more than perpetuate misconceptions about the state and its citizens."
Critics like state Sen. Joe Pennacchio (R-Montville) spoke out against this year's film credits for similar reasons. Murphy, who called the bill signed by Murphy the "Snooki Amendment," said there are "a whole host of needs from school aid to property tax relief that deserve $425 million before we consider giving it to Snooki," The Jersey Shore's leading personality.
Reason's A. Barton Hinkle has explained that film tax credits like New Jersey's have a history of overpromising and underdelivering:
According to the Joint Legislative Audit and Review Commission, Virginia's "film tax exemption has little effect on film location decisions, a negligible benefit to the Virginia economy, and provides a negligible return on the state's investment." The film tax credit provides a return of 20 cents on the dollar; direct grants return 30 cents on the dollar.
Hinkle cites a 2012 report from the Tax Foundation, which discovered that "aside from studies paid for by economic development authorities and the Motion Picture Association of America [MPAA], an industry trade association, almost every other study has found film tax credits generate less than 30 cents for every $1 of spending." The MPAA praised Murphy for signing the Snooki Amendment.