Could Puerto Rico Be the Solution to Our Latest Immigration Fight?
The island's population has fallen dramatically even as Spanish speakers from other nations are desperate for a new home.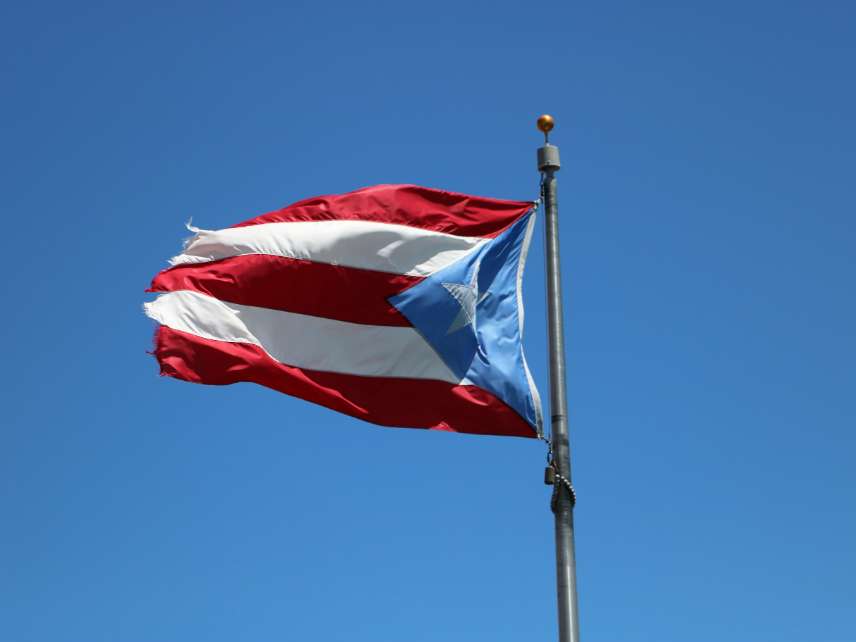 Thousands of Spanish-speakers have fled from their homelands in Guatemala, Honduras, and elsewhere in Central America, only to be greeted at the border with harsh family separation policies and other barriers designed to discourage foreign newcomers.
Meanwhile, Puerto Rico's population has suffered a sharp decline in recent years. After peaking at 3.8 million in 2004, the island's population fell by to an estimated 3.3 million people by mid-2017 due to low birth rates and out-migration. In the aftermath of Hurricane Maria, the rate of departures spiked, with many of those leaving not expected to return. Projections recently released by Puerto Rico's federal oversight board call for a 6.4 percent population decline during the current fiscal year, with further decreases through 2023.
Could we solve one problem with another?
Puerto Rico has plenty of room for new arrivals, and because the territory's primary language is Spanish it can more easily assimilate people arriving from Central America. But right now, Puerto Rico is subject to the same immigration restrictions as the rest of the United States, so there is no legal way for the territory to replenish its population quickly.
Allowing the Puerto Rico government to issue work and residence visas valid only within the territory would seem like a commonsense way to accommodate many of those who wish to leave Guatemala and Honduras. While those immigrants might prefer Texas or California, the ability to immigrate safely, without federal harassment and without the need to pay smugglers should persuade them that Puerto Rico is a better alternative. It would also be good for U.S. municipal bond investors, who haven't seen interest and principal payments from the Puerto Rico government for two years and who may never see a recovery unless the economy turns around.
"Puerto Rico has lost a substantial part of its population over the last decade which has affected our ability to pay back our debts and created an overstock in housing. While many have left due to greater opportunities in the U.S., there are still many opportunities in Puerto Rico," says Alvin Quinones, founder of transparency portal Abre Puerto Rico. "By bringing in an influx of workers who want a stable government with access to big markets, it will help these people prosper and Puerto Rico as well."
So far, this idea has not been advanced by Puerto Rico's government. This may be because the current ruling party favors statehood and may thus be reluctant to support policies that treat Puerto Rico differently from the 50 states.
Objections about treating Puerto Rico separately could be overcome if Congress passed a state-based visa program and included the territory. Under a state-based visa program, governors and state legislatures would each be given the option of granting a limited number of work permits valid only within their state.
Although I personally lean toward open borders, I recognize that Trump supporters have a reasonable concern: taking in an unlimited number of unskilled, non-English speaking immigrants into the 50 states carries some risk. But rather than galvanize opposition through heavy handed enforcement tactics, they may wish to consider softer approaches such as allowing Puerto Rico to replenish its population with more immigrants.