Report: John Kelly to Leave White House by Summer's End
President Trump might soon be hiring his third chief of staff.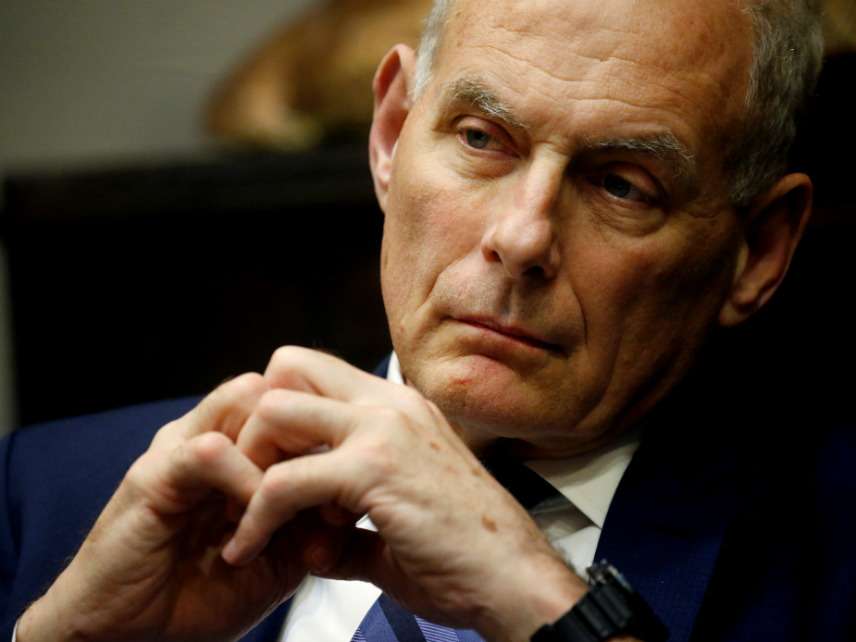 White House Chief of Staff John Kelly is expected to leave the Trump administration by the end of the summer, The Wall Street Journal reported today, citing people familiar with the matter.
The Journal's report said it's not clear when Kelly, who previously served as secretary of homeland security, would actually leave if he does indeed decide to go. He could step down this week, or he might wait until next month, the newspaper said.
In the event that Kelly decides to leave, President Donald Trump reportedly has been consulting with his advisers regarding a suitable replacement. The two front-runners are Nick Ayers, Vice President Mike Pence's chief of staff, and Mick Mulvaney, the head of the Office of Management and Budget and the acting director of the Consumer Financial Protection Bureau.
If Kelly opts to step down, Trump will be forced to hire his third chief of staff. Kelly's predecessor, Reince Preibus, was ousted from his post last July.
According to Bloomberg, about half of the people who have held top jobs in the Trump administration no longer work in the White House.