Counting Canada, More Than 100 Million People Live in Places Where Pot Is Legal
Licensed recreational sales are expected to begin in late August or early September.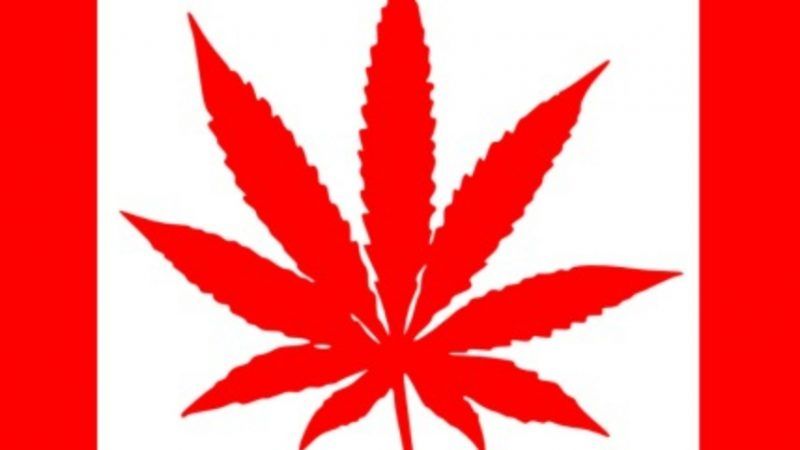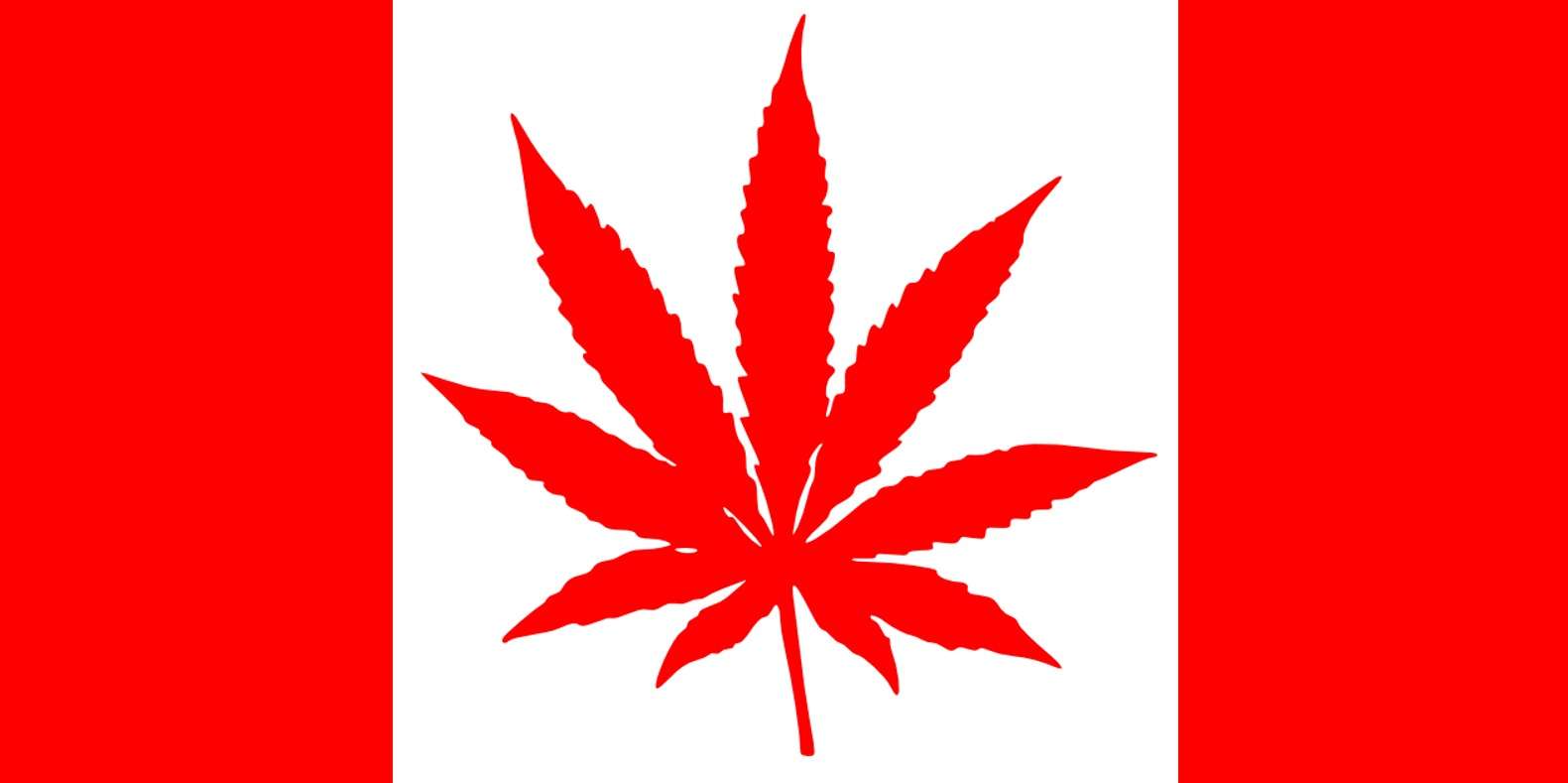 Yesterday the Canadian Senate approved a marijuana legalization bill that had already passed the House of Commons, which means Canada is about to become the second country and the 12th jurisdiction to officially allow recreational use of the plant. Prime Minister Justin Trudeau's government, which had expected legal recreational sales to begin on July 1, now says late August or early September looks more likely because the provinces and territories will need eight to 12 weeks to prepare.
Canada, with a population of about 37 million, is the second most populous jurisdiction (after California) to legalize marijuana so far. It is more than 10 times as populous as Uruguay, the only other country where the cultivation and sale of recreational marijuana has been legalized at the national level. (The Netherlands has a longstanding policy of tolerating marijuana use and retail sales, but the drug is still technically illegal there.) All told, more than 100 million people, including one in five Americans, live in the jurisdictions that have legalized marijuana for recreational use.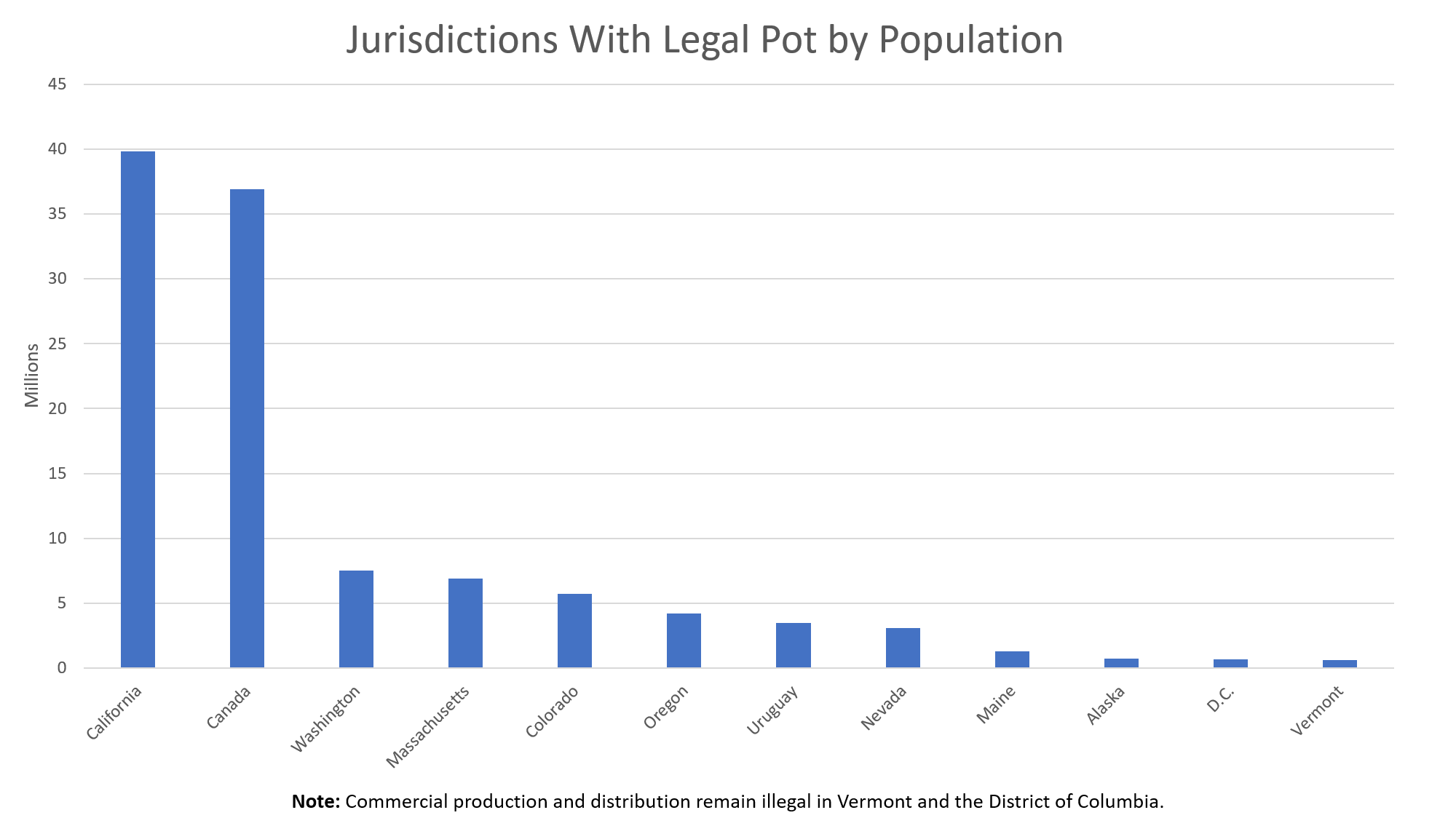 Canada's law allows possession of up to 30 grams (about an ounce) by adults 18 and older, who also may share that amount with other adults and grow up to four plants at home. Those provisions will take effect on a date that the government plans to announce soon.
The federal government is imposing a marijuana excise tax of $1 (Canadian) per gram or 10 percent of the sale price, whichever is higher. The law does not cover edibles, so the options for recreational consumers will initially be limited to flowers and oils.
Provincial and territorial governments have considerable leeway in regulating the newly legal cannabis industry. Some provinces, including Alberta, British Columbia, and Manitoba, plan to license private retailers, while others, such as Ontario and Quebec, will sell marijuana through the same government-run system that distributes liquor. In some jurisdictions, such as Alberta and Nova Scotia, cannabis will be sold in the same stores that carry alcoholic beverages, while in others, such as Quebec and British Columbia, the two kinds of products will be sold separately.
Alberta and Quebec, where the drinking age is 18, are setting the same cutoff for cannabis. In the other provinces and territories it will be 19, which is the minimum alcohol purchase age in all those jurisdictions except for Manitoba. By comparison, the minimum consumption age for marijuana in all the U.S. states that have legalized recreational use is 21, corresponding to the higher drinking age.
Update: Trudeau said on Wednesday that the new law, including the provisions legalizing possession and home cultivation, will not take effect until October 17.