Mix Yourself a Cocktail Before Enjoying this Prohibition Documentary
Smithsonian Channel tells two-part story of the history of America's doomed booze crackdown.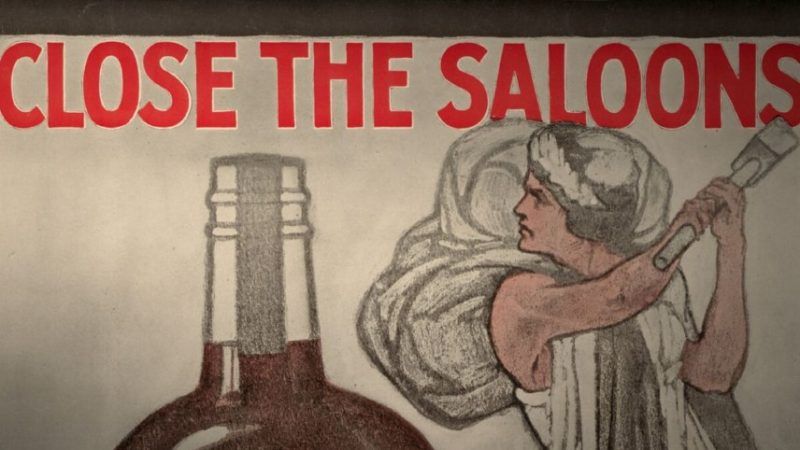 Drinks, Crime, and Prohibition. Smithsonian Channel. Monday, June 11, 8 p.m.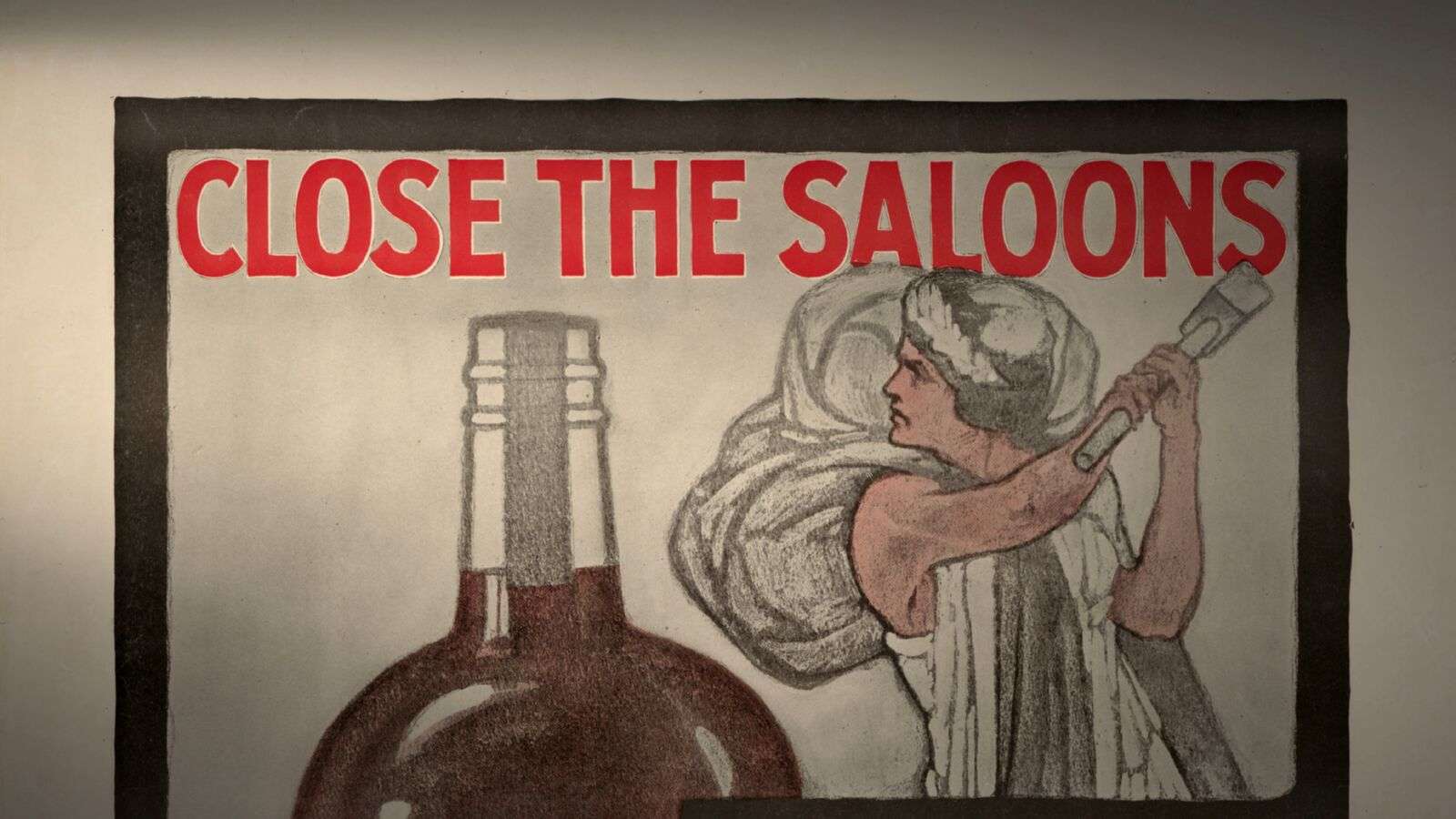 One of the silver linings of Prohibition, if you're looking for them, is the birth of the cocktail. Bartenders, for the most part, didn't experiment much with flavored drinks; Americans mostly took their liquor hard and straight. But, confronted with the truly heinous taste of the rotgut stuff coming out of jury-rigged stills during Prohibition, customers revolted. Bartenders started disguising the stuff with with exotic mixes of sugar, fruit and liqueurs.
One that caught on quickly was a concoction of gin, absinthe, and lemon juice that the bartenders called, in a fit of mordant whimsy, the Corpse Reviver No. 2. Except some of the whimsy began to wear off as the government cracked down on the bootleggers by lethally contaminating one of their common ingredients, industrial alcohol. When 65 people died of the additives in a single day in New York City, the Corpse Reviver No. 2 sadly failed to live up to its name. As federal spin doctors might have put it had they existed, sometimes you've got to poison the village in order to save it.
I learned everything in those two paragraphs from the excellent Smithsonian Channel documentary Drinks, Crime, and Prohibition, a two-part affair that airs on consecutive Mondays. Funny at times, appalling at others, it makes it clear that Prohibition was not just a short and inexplicably nutty chapter in U.S. history but a sinister, mutually exploitative alliance of moralists, racists and Progressive power-mongers that still distorts American politics. "Prohibition looms in our minds unto this day," says Derek Brown, a bartender and informal historian of American drinking habits. "It split us. It changed us."
I'll confess I've never seen Ken Burns' and Lynn Novick's six-hour Prohibition, which aired on PBS in 2011 and undoubtedly covered much of the same ground. But there's no need for comparisons. Drinks, whatever came before it, is a witty and incisive piece of work that both entertains and informs.
The broad Baptists-and-bootleggers origins of Prohibition are hardly a secret, but Drinks colors in a lot of nuanced and fascinating detail.
It traces Prohibition's roots back to its priggish reform movement of the late 1860s. But the anti-alcohol forces didn't make much progress until bespectacled Ohio attorney Wayne Wheeler became its strategist early in the 20th century.
Wheeler merged prohibition forces with other angry political factions. One was the xenophobes horrified that 12 million foreigners had poured into America between 1892 and 1920, the largest immigration surge in U.S. history. Saloons, which many uprooted immigrants used to build new social networks, offered good political cover to shield anti-immigrant groups against charges of bigotry.
"It's not entirely polite to say, I want to get all the Catholics out of America," notes a historian interviews in Drinks. "But it is entirely polite to say alcohol is ruining American society."
And Wheeler found industrial bosses, who recognized the saloons as festering dens of syndicalism where their immigrant workers gathered to talk about unionization, were happy to fund his culture war. Wheeler also hit upon the idea of embedding prohibition in the Constitution to make it difficult to take back; no Constitutional amendment had ever been repealed.
One last lucky break pushed prohibition over the top: World War I allowed almost limitless bashing of German-American brewers (that is, almost all brewers) in the name of bullyboy patriotism. It grew so brutal that one brewer, when a newspaper mistakenly reported his death, called the editor and begged him to "just keep me dead."
The 18th Amendment, which established Prohibition, passed two months after the end of the war and took effect in 1920. The impact was immediate, and staggering.
It created a sullen generation gap that pitted the boys who fought the war, and the girls who joylessly waited for them at home, who thought their sacrifices deserved at least a little bit of a party, against their dry parents.
It bred a corruption so profound and obvious that Al Capone defended himself against charges that he murdered a prosecutor with the outraged declaration that he would never have killed the DA because the man was already on his payroll.
The tsunami of graft made Prohibition utterly unenforceable: Cops, paid about the same as dogcatchers, proved eminently buyable, though nothing like the federal government's Prohibition Bureau agents, who weren't part of civil service and suckled greedily on the twin teats of patronage and bribery.
Worse yet, Prohibition vastly expanded the reach of the federal government into the lives of its citizens. It birthed federal wiretapping as well as federal drug cops—the Prohibition Bureau, which would eventually morph into the Bureau of Alcohol, Tobacco, and Firearms.
It created the mass incarceration state with insane penalties; when Herbert Hoover took over the reins of Prohibition in 1928, he rammed through laws upping prison terms for alcohol-related offenses. Even witnessing somebody have a martini could get you three years in prison.
In fact, it's fair to say that Prohibition created the template for all the wars on drugs to follow: The deliberate contamination industrial alcohol with toxic methanol was surely the grandfather of Richard Nixon's disastrous spraying of paraquat on Mexican marijuana fields.
Even more fundamentally, Prohibition for the first time established the federal government's authority to trample what the Supreme Court would later call "the right to be let alone."
"Most Americans did not have a day-to-day relationship with the federal government," says historian Lisa McGirr in an interview in Drinks. "Prohibition changed that. … It was the nursery for many of [now] entrenched habits of the federal government to intervene in the lives of Americans."
Not that there weren't some good times. Imagine living in a world without Eddie Cantor's hit single I Never Knew I Had a Wonderful Wife Until the Town Went Dry. And we all really ought to raise a glass to New York Mayor Jimmy Walker, who—trapped at his private table hidden inside the illegal wine cellar of the 21 Club during a Prohibition Bureau raid—called his police department and had all the feds' cars ticketed and towed. Call it Corpse Reviver No. 3.