D.C. Candidates Battle Over Decriminalizing Sex Work
With the D.C. primary approaching, candidates are quizzed on a bill that would decriminalize prostitution in the district.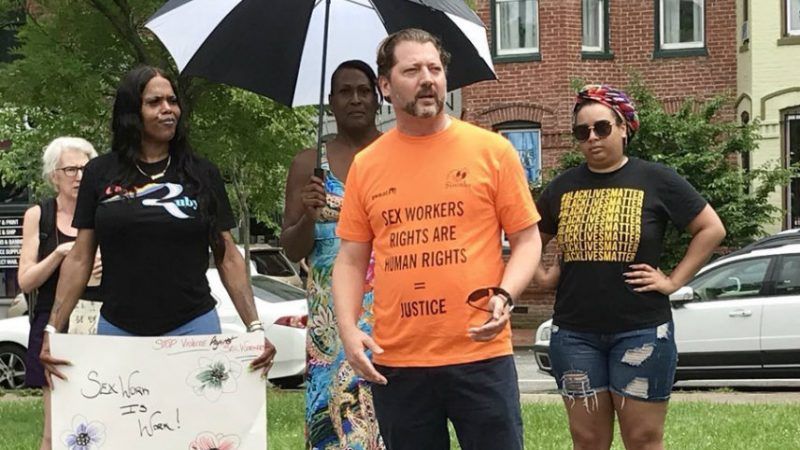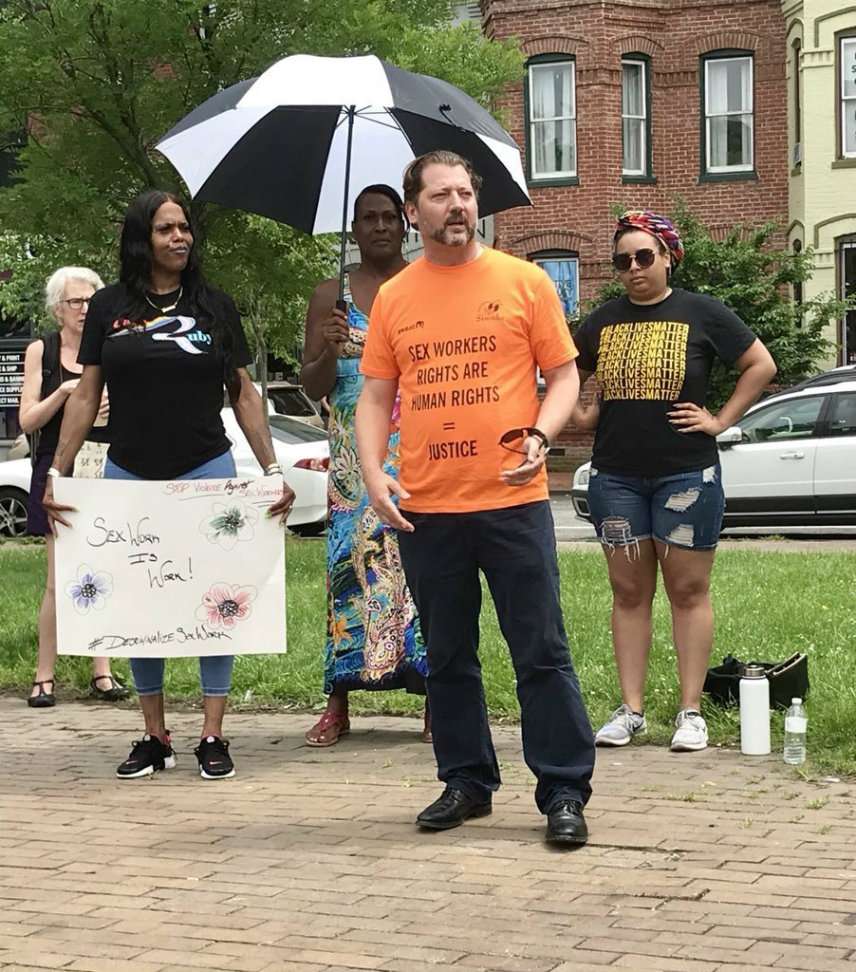 The issue of prostitution decriminalization has divided candidates in the District of Columbia.
In October 2017, David Grosso, an at-large D.C. council member, drafted a decriminalization measure, called the "Reducing Criminalization to Promote Public Safety and Health Act of 2017." The bill would make the District of Columbia the first municipality in the United States to decriminalize prostitution—that is, to remove all criminal penalties for adults consensually selling or paying for sex. (In Nevada, where some counties have legalized prostitution, buying and selling sex is allowed but only under strictly regulated circumstances; those engaging in prostitution outside these circumstances can still be found guilty of a crime.)
As the majority Democratic city prepares to effectively determine its mayor and city council members in the upcoming June 19 primary, discussion surrounding Grosso's legislation has grown. Recently, candidates responded to a questionnaire from the Gay and Lesbian Activists Alliance (GLAA), a DC LGBT advocacy group, which included a question about the measure.
D.C. Mayor Muriel Bowser (D), who is seeking re-election, refused to provide a definitive answer about her position. "The issue of commercial sex, sex trafficking, and prostitution in general is highly complicated, generates a lot of responses, and requires careful consideration," said Bowser.
Bowser's Democratic-primary opponents—James Butler and Earnest Johnson—were split in their responses. Butler opposes the legislation, while Johnson supports it.
Overall, only 16 of 26 candidates replied to the questionnaire, including Martin Moulton, the Libertarian Party's candidate for D.C. mayor. Moulton not only supports decriminalization efforts but believes in expunging the records of non-violent sex workers and customers who have previous prostitution convictions.
Ed Lazare (D), a candidate for D.C. Council Chair, also responded in support of Grosso's legislation. "We should not jail people who have turned to sex work," said Lazare, "especially because discrimination and exclusion have prevented many from supporting themselves in the formal economy."
Lazare and Moulton join several other candidates, including Ward 1 council member Anita Bonds (D), in supporting Grosso's decriminalization effort. Lori Parker (D), former DC Superior Court Judge, and two other at-large council candidates oppose the legislation.
"The Council has amended the current law over the years (principally during my chairmanship of the Judiciary Committee 2005-2012) to recognize that sex workers are often the victims of trafficking and establish the penalties for first-time offenders as minor," said DC Council Chair Phil Mendelson (D), also seeking re-election, in reply to the GLAA questionnaire. Mendelson acknowledged his support for the bill's provision to "establish a task force to improve community safety and health through the lens of commercial sex."
GLAA President, Guillaume Bagal, told the Washington Blade, "I was pleased to see that many were open to sex work law reforms, but still disappointed at the conflation of sex work and trafficking displayed in many responses, and the lack of urgency in addressing the criminalization of individuals doing what they can do to survive."
The World Health Organization, UN Women, Human Rights Watch, and the Open Society Foundations have all publicly supported decriminalizing sex work. Amnesty International has endorsed Grosso's legislation. District voters have an opportunity to take public health and safety for sex workers to the next level. Will they take it?