Why Does Maryland Hate Airbnb?
Home sharing competes with hotels, of course, but it's not a zero-sum game. Hosts on platforms like Airbnb are responsive to market conditions.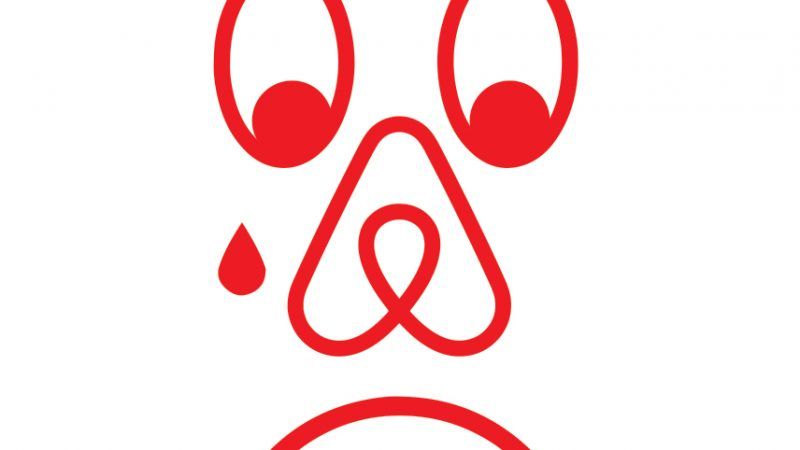 When Marriott International Inc. was considering relocating its global headquarters from Baltimore to Northern Virginia in 1999, Maryland handed over $44 million in grants to keep the hotel chain in the state.
In 2016, after Marriott again made noises about moving out of Maryland, Gov. Larry Hogan, state lawmakers, and local officials coughed up another $62 million in taxpayer subsidies to support the construction of new headquarters in the affluent D.C. suburb of Bethesda.
But even that wasn't good enough. After padding the bottom line of the world's largest hotel chain, Maryland lawmakers are now trying to protect it from competition from home-sharing options like Airbnb and HomeAway.
A bill given serious consideration in Annapolis this spring would require platforms like Airbnb to collect detailed information about hosts and guests, retain it for up to four years, and turn it over to the state government if requested. Failure to comply with any of the rules would result in $500 fines for individual hosts, with each further violation adding another $500 to the tab. Critics say the privacy concerns and escalating fines are clearly meant to deter would-be hosts from renting out their spaces.
The bill's sponsor, Del. William Frick (D–Montgomery County), hails from the district that not-so-coincidentally contains Marriott's new, state-subsidized corporate headquarters.
The legislation empowers local governments to pass restrictive rules, such as the one already on the books in Frick's home county prohibiting more than six people from occupying a rented home overnight for virtually any reason, says Romina Boccia, a research fellow at the Heritage Foundation who testified against the bill this year. Better, she says, to follow the model pioneered by Arizona and some other states, which allow local restrictions on short-term rentals only for health and safety reasons.
Home sharing competes with hotels, of course, but it's not a zero-sum game. Hosts on platforms like Airbnb are responsive to market conditions. According to economists at Harvard and the Massachusetts Institute of Technology, they "expand supply as hotels fill up, and keep hotel prices down as a result." That allows more people to travel, generating $276 million in surplus bookings in America's 10 largest cities during 2014 alone, the researchers found.
This is particularly true during times of extremely high demand—in a city hosting a Super Bowl, for example, or on New Year's Eve. Hotels used to be able to charge significantly higher prices on those occasions, but the advent of home sharing has increased the elasticity in a region's supply of sleeping accommodations, allowing additional tourists to visit.
Restrictive rules designed to block home sharing would be "a loss in terms of income for the hosts, but also restaurants, the Uber drivers that take them to places they want to visit, any shopping they do," says Boccia. "The local communities suffer so that Marriott can charge a little bit of a higher price by killing their competition."
And no doubt they'll keep taking tax dollars from Maryland residents while they do it.
This article originally appeared in print under the headline "Why Does Maryland Hate Airbnb?".