Keith Mumphery, MSU Athlete Cleared of Rape but Expelled Anyway, Tells His Story
The unfair Title IX investigation gets attention from Fox News and The New York Times.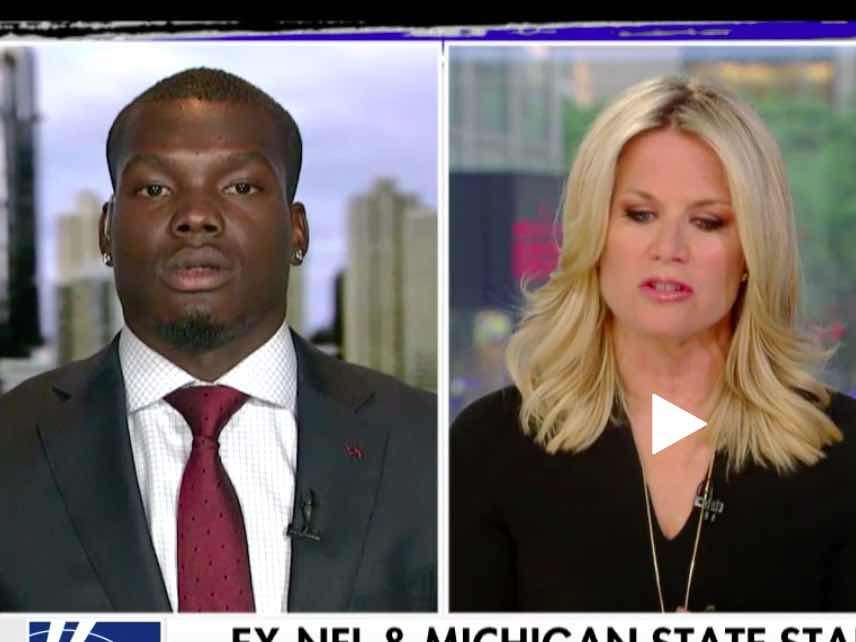 Earlier this week, I wrote about the sad ordeal of Keith Mumphery, who was booted from the NFL after news broke that he had been expelled from Michigan State University for sexually assaulting a female student. The university made that determination without Mumphery's knowledge. The athlete, a graduate of MSU, had no idea he was under investigation, since administrators' emails bounced back.
This was MSU's second investigation into Mumphery's behavior. He was cleared the first time, but his accuser appealed that decision—an option available to her under Obama-era Education Department rules relating to Title IX, the federal statute mandating gender equality on campus. Given that the expulsion prematurely ended Mumphery's NFL career and MSU apparently failed to notify him of the retrial or its outcome, he has a strong case that the university, which he is suing, violated his due process rights.
Mumphery's case has received additional media attention in recent days from The New York Times and Fox News. Times sports columnist Michael Powell highlights additional details about Mumphery's difficult life and upbringing that make what happened to him seem even more tragic:
In more personal terms, Mumphery offers a pretty good personification of what happens when a jury-rigged system breaks down. He runs through the streets of his hometown each morning, pulling an iron sled to stay in shape. His mother was poor, and when the family ran out of water, he and his siblings filled buckets with it at the gas station and toted them home.

His mother lives in a trailer. He amassed excellent grades and excelled in sports. None of this inoculates him against the terrible vagaries of human nature. I can't say what happened in that dorm room on that early evening in March 2015.

I know only this. A prosecutor decided not to bring charges, and a university investigation found Mumphery was not responsible. The only investigation that found him guilty did so apparently without his knowledge and without his offering a defense.

That's not a good definition of liberty.
Last night Mumphery and his attorney, Andrew Miltenberg, were interviewed on Fox News Channel's The Story With Martha MacCallum. Here's the clip.
It's great to see this obvious miscarriage of justice getting the attention it deserves. Mumphery's situation is a perfect example of the damage caused by Obama-era Title IX dictates and reinforces the argument that Education Secretary Betsy DeVos was right to rescind the overzealous guidance.