Roseanne's Racist Tweet Leads Almost Immediately to Show's Cancellation
The show navigated a fascinating complicated world of ideological diversity. Its star was not so adept.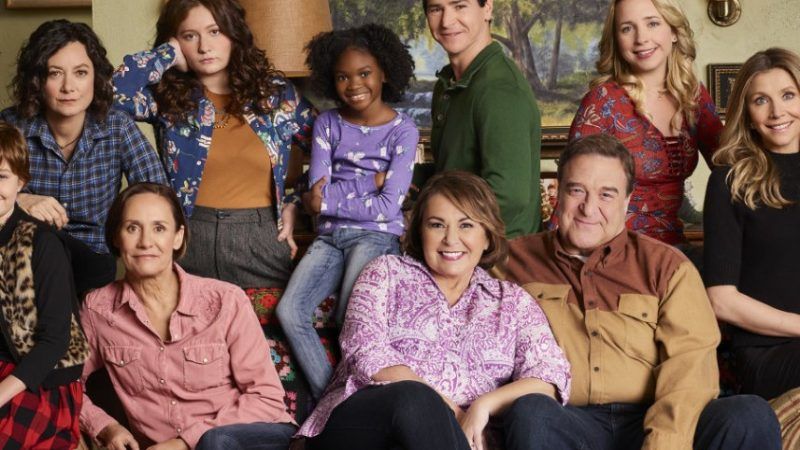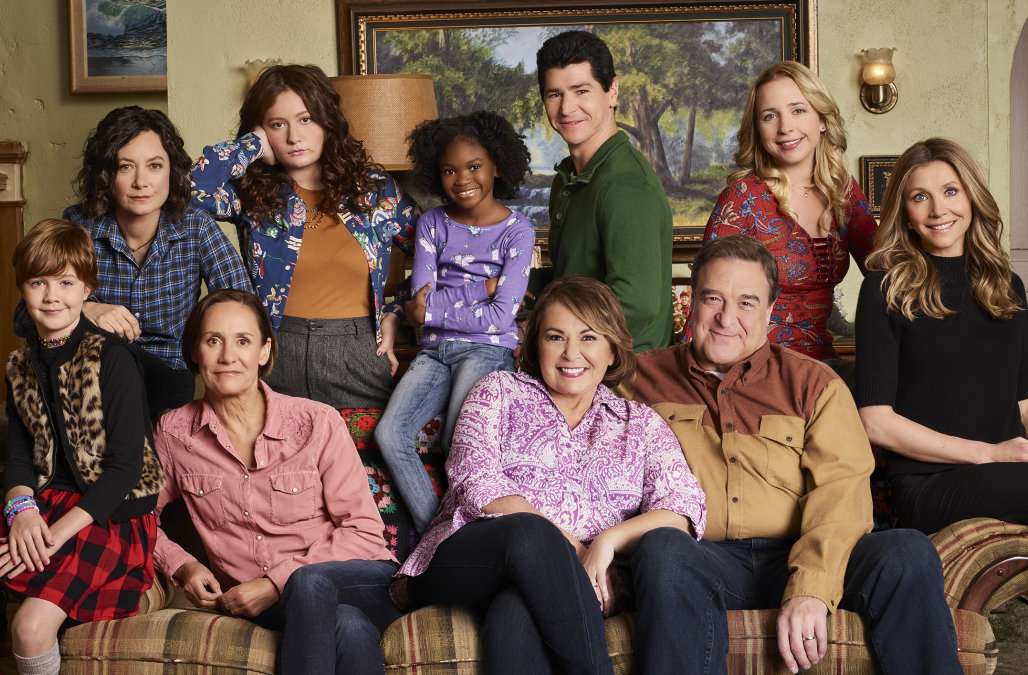 This morning Roseanne star Roseanne Barr crudely tweeted that Valerie Jarrett, a former aide to President Barack Obama, is like the "Muslim brotherhood and Planet of the Apes had a baby." She deleted the tweet, but it represented a line of bonkers behavior that ABC would no longer accept. By the afternoon, the president of ABC Entertainment, Channing Dungey, put out a statement that the show would not be coming back for a new season.
The Roseanne reboot's first season of ended just a week ago as a ratings hit for the network. Dungey said in the release, "Roseanne's Twitter statement is abhorrent, repugnant and inconsistent with our values, and we have decided to cancel her show."
Roseanne has a lengthy history of outrageous statements, behavior, tweets, and conspiracy-mongering, but a statement that cannot be dismissed as anything but a racist slur no matter how hard you squint is something the network would be hard-pressed to ignore.
It's also unfortunate that her inability to show any sort of personal restraint doomed the show. I watched most (but not all) of the first season of the Roseanne reboot, and it's important to note that both Roseanne the character and Roseanne the show did not operate with the same attitude as Roseanne the real-life woman.
While both Roseannes are big supporters of President Donald Trump, the show was very thoughtful in its portrayal of a wide variety of ideological perspectives and how these family members navigated them, mostly through amusing bickering matches. Because of the show's rich history and years of character work, these political divides didn't feel like fronts; they felt lived-in and real. The conflicts played out as though they involved real people, not social-media constructs trying to score points off their eternal enemies. The show was not about which side was right and which side was wrong but how families deal with real-world problems as they move forward through their lives.
In a short review of the reboot for the July issue of Reason magazine, I wrote: "Like most of us, they live, and live through, their differences, an accomplishment the show's more ideological critics don't seem to give people much credit for." It's a shame the real-world Roseanne justified the outrage of her ideological critics. The show deserved much more thoughtful critique.