Occupational Licensing Reform Is Bipartisan. California Didn't Get the Message.
The bill would have prohibited licensing boards from denying a license solely because an applicant had unpaid student loans or a criminal record.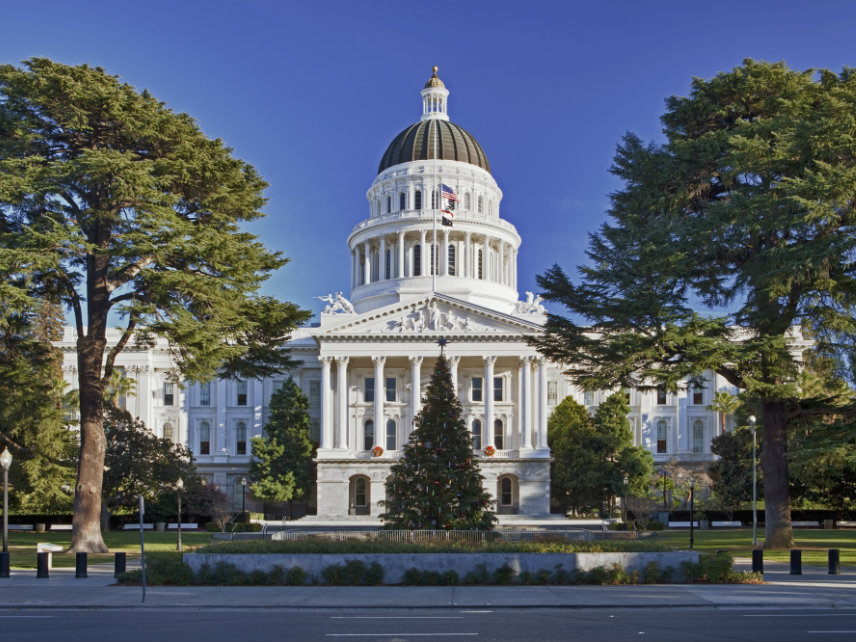 At a time when partisanship rules everything, occupational licensing reform has been a remarkably bipartisan project.
One of the few areas of policy agreement between the Obama and Trump administrations—at least outside of foreign policy—has been support for cutting unnecessary regulations that keep Americans from working. The two biggest licensing reform bills passed by states this year, in Louisiana and Nebraska, were both supported by lawmakers from both parties and by respective Govs. John Bel Edwards, a Democrat, and Pete Ricketts, a Republican. Organizations across the ideological spectrum agree that licensing reforms would boost workers and the economy as a whole.
Someone forgot to give California the message.
A party-line vote in a California legislative committee derailed a promising licensing bill proposed by state Assemblyman Kevin Kiley (R-Rocklin). The bill would not have made any immediate changes to California's licensing laws; it merely would have created a petition process to allow individuals to ask a board to review and rescind its own regulations—with an eye towards reducing lawsuits challenging particularly onerous rules.
Additionally, the bill would have prohibited licensing boards from denying a license solely because an applicant had unpaid student loans or a criminal record.
But even those relatively mild reforms were deemed too dangerous by Golden State Democrats, who uniformly opposed the measure.
Those Democrats were backed by the special interests that benefit from keeping barriers to employment high.
"Opponents claimed it threatened public safety," writes Anastasia Boden, an attorney with the Pacific Legal Foundation, which regularly challenges overly burdensome licensing laws. But, she explains in The Hill, the bill "did not seek to subvert public safety to other objectives, it sought to elevate public safety over protectionism."
California workers are subject to some of the nation's most difficult licensing laws, according to a 2017 report by the Institute for Justice, a libertarian law firm. While rules vary from profession to profession, it takes an average of 820 days of training and more than $480 in fees to qualify for a license in the state.
On the upper end of that scale, some rules are true head-scratchers. Getting licensed to shampoo hair in California, for example, requires 1,500 hours of training. Assuming that someone trains eight hours per day for five days per week, that means they would need 37 weeks of schooling before being legally allowed to wash hair for money. Meanwhile, becoming a licensed emergency medical technician requires only 360 hours of training, according to the IJ report.
Riley's bill would have shifted the ground under California's licensing boards and required that they provide more than a "rational basis" for a rule restricting worker freedom. That is, they would have had to come up with a legal defense that amounts to more than "because we say so" if faced with a legal challenge of a given licensing law.
The change would have "placed the burden on the agency to prove that its law is related to public safety instead of cronyism," says Boden.
That's something Democrats and Republicans are backing in other states. It's a shame that California will miss out this year.