This Year's Farm Bill Is Everything Wrong With Washington
The bill is full of handouts to wealthy businesses and other special interests.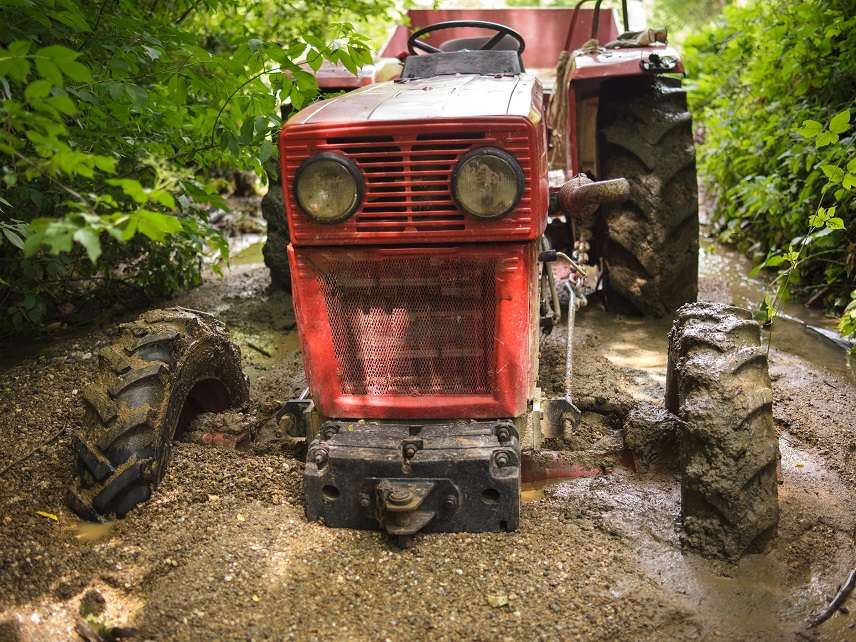 The farm bill is up for renewal, and with it almost everything you think of when it comes to big government: billions in corporate welfare, special-interest handouts, protectionist price supports, and massive federal transfers. At least it doesn't launch any wars.
Currently being marked up in the House, the legislation—which authorizes agricultural spending for the next five years—would cost taxpayers $390 billion from 2019 to 2023. That's an increase of roughly $3.2 billion, according to the Congressional Budget Office. The bill's 10-year price tag approaches $900 billion.
The largest share of this spending—almost 80 percent—will go to the Supplemental Nutritional Assistance Program, a.k.a. food stamps. The other 20 percent is split between conservation programs, subsidized crop insurance, and price supports for mostly wealthy farmers.
Though both Congress and the White House are controlled by supposedly fiscally conservative Republicans, the 2018 farm bill makes few cuts to programs, and it piles on additional regulations for the ones already in place.
"Republicans are giving a big signal to their voting base that is worried about big government and deficits not to turn out for the election," says Chris Edwards, a tax policy expert at the Cato Institute. "I have read no good reason why we subsidize farmers at all."
Agricultural interests argue that continued subsidies are required to compensate farmers for working in a volatile industry that rises or falls based on the weather, and crop prices. In the words of Farm Bureau chief Zippy Duvall, the farm economy is "teetering on a knife's edge."
Duvall has given enthusiastic support for the 2018 farm bill, which he says "will assist farmers and ranchers battered by commodity prices that often do not cover the costs of production
It is true that prices are down across the board for such staple crops as wheat, corn, and soybeans. But as Edwards argues, unpredictable prices are not unique to agriculture.
"Farming is no more risky than any other industry," Edwards tells Reason. "Sure, there are price fluctuations, but so is there in oil drilling in Texas, the gold mining business, or any mineral business." Edwards notes that farms are far less likely to go bankrupt than other enterprises. Some 2.4 farms per 10,000 declared bankruptcy in 2017, compared to a rate of 8 per 10,000 for U.S. businesses in general.
And most of the bill's subsidies will not go to small, struggling farms, but rather to the largest and wealthiest agribusinesses.
A recent paper from the American Enterprise Institute found that 68 percent of all subsidized federal crop insurance payments in 2014–2015 went to the top 10 percent of farms, measured by the value of their crop sales. This goes for cash subsidies as well: The top 10 percent of farms received 58 percent of these subsidies, while the bottom 80 percent of farms received less than 20 percent.
Similarly, the Environmental Working Group has shown that in 2016 the top 1 percent of farm subsidy recipients got an average payout of $116,501. The median farmer received a more modest $2,479.
Despite the huge amount of farm subsidies going to the wealthiest farmers, efforts at pruning back these payments have come to naught, thanks to some deft legislative logrolling that has converted many potential farm bill opponents into enthusiastic backers.
Including food stamps has ensured that urban Democrats, otherwise wary of sending billions to large agribusinesses in rural red states, are brought on board. Opposition from environmentalists, who dislike farm subsidies' tendency to encourage planting on marginal land that would otherwise be left to nature, is quieted by the inclusion of roughly $4 billion for conservation programs.
"They have to buy off as many legislators that they can now, because there are only a million farmers in the country," says Edwards.
Despite all these goodies packed into the latest farm bill, support has been wavering in some corners.
Democrats and some moderate Republicans are turned off by a new requirement that single, working-age recipients of food stamps either have a job or be enrolled in a job training program. (The fiscal effects of this would be a wash, as all the money saved would be plowed back into job training.) And the sugar-growing industry—powerful in Florida and Louisiana—is digging in its heels over an amendment that would end the Department of Agriculture's practice of buying up surplus (and trade-protected) domestic sugar and then selling it at a loss.
Nevertheless, House Agriculture Committee Chair Mike Conway (R-Texas) says he's confident the bill will pass the House. "We believe we'll get there. We've got several folks that are still reading the bill and coming to their own conclusions. We've got a lot of undecideds," he tells The Hill.
Should it pass, Washington's reputation for profligate spending and shameless interest-peddling will remain intact.