Tennessee Decides It's Not Actually Dangerous for a Cosmetologist to Do House Calls
A salon owner complained about "highly disturbing" competition from an app, and the state cosmetology board threatened fines. That won't happen anymore.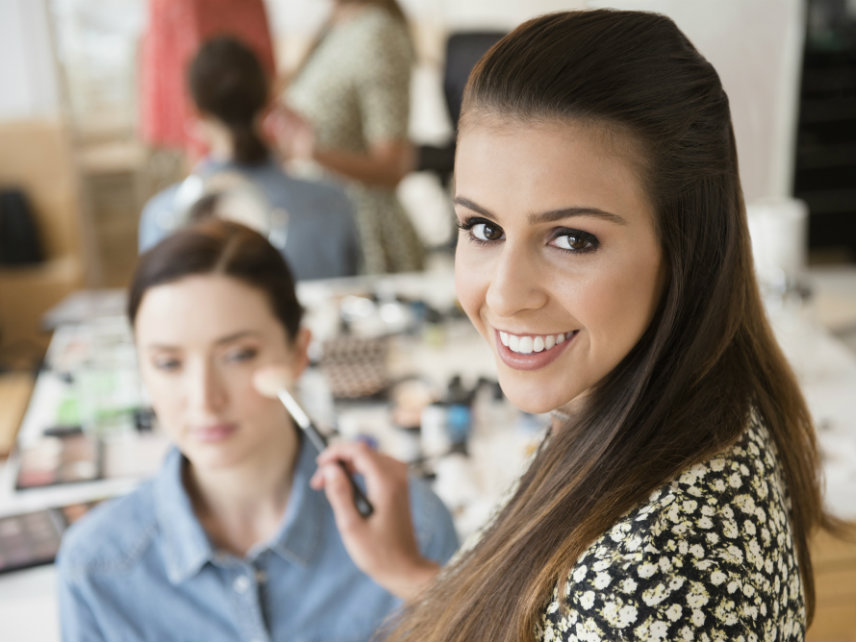 Lawmakers in Tennessee passed a bill this week that would permit licensed cosmetologists to practice outside of salons, opening the door for on-demand services that connect makeup artists and hair stylists with clients who want service in their own homes.
This is common sense. Someone licensed by the state as a cosmetologist doesn't suddenly lose that knowledge and training—a lot of training, since becoming a cosmetologist in Tennessee requires 2,000 hours of classes—the moment he or she steps outside a salon. But such common sense didn't factor into the Tennessee Board of Cosmetology and Barber Examiners decision, nearly two years ago, to order a brand new on-demand beauty service to immediately shut down and pay a $500 fine.
The board targeted that business, Project Belle, after a brick-and-mortar salon in Nashville complained about its online ads. "I find this type of competition highly disturbing," the salon's owner wrote to the board.
Although the board eventually backed down from pursuing Project Belle, formally legalizing on-demand cosmetology services ensures that other startups won't face the same legal pressure over something as silly as competing with salons.
The bill passed the state Senate unanimously and cleared the state House with an 81–6 vote. Gov. Bill Haslam, a Republican, is expected to sign it.
"Tennesseans will now have the right to enjoy concierge cosmetology services just like many other Americans," said Armand Lauzon, CEO of Belle, in a statement. "Beyond that, it grants tens of thousands of cosmetologists access to the American dream by legalizing entrepreneurship in the industry."
The convenience of something like Project Belle is the obvious selling point for customers, but Lauzon told Reason in 2016 that cosmologists using his service benefit too. They can set their own schedules, they don't have to pay fees to rent space in a salon or spa, and they determine their own pricing. Project Belle takes 15 percent off the top, similar to how Airbnb operates.
"This important reform," says Daniel Horwitz, an attorney who represented Lauzon in his dealings with the state board, "ensures that the Board of Cosmetology will be prevented from engaging in such lawless behavior ever again."