Penn State Lets Students Keep Their Scuba Club, But Only After They Swear Never to Host Scuba Trips Again
Club leader tells Reason, "We have an impeccable safety track record."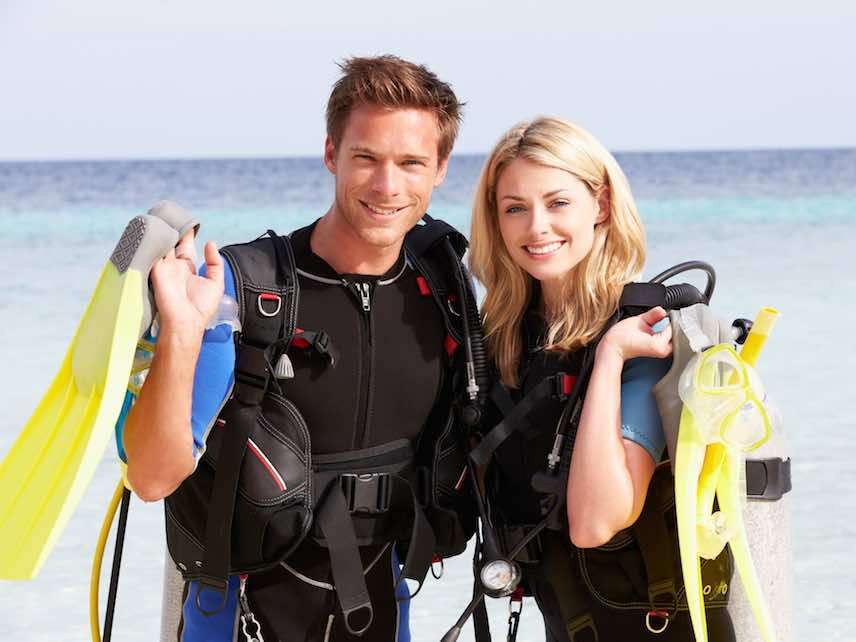 No one at Pennsylvania State University has ever drowned on a scuba-diving trip, so why does the school suddenly think the activity is too dangerous?
Penn State recently decreed that three student-led outdoor adventure groups—the hiking club, the cave exploration club, and the scuba club—would have to disband due to safety liability concerns, even though none of the long-running clubs had ever reported a problem. Reason's Lenore Skenazy bemoaned this joy-killing paranoia in a recent post here at Hit & Run.
Now the scuba club has been granted a reprieve—but with a significant caveat: Nittany Divers Scuba is no longer allowed to organize scuba-diving trips.
"We will just serve as a special interest organization for scuba divers and people interested in scuba diving," group leader Alex Pulice tells Reason.
Members of the club will still be able to discuss and celebrate scuba, according to an announcement on the Nittany Divers' Facebook page. But they can never act on their feelings in any official, formal capacity.
Pulice tells me that Penn State's recreation department has promised to organize scuba trips on behalf of interested students. These trips would happen under administrative supervision.
It's tough to understand why exactly Penn State needs to take on the responsibility of chaperoning its scuba divers. A Penn State spokesperson claims that certain outdoor activities exceed the university's "acceptable risk threshold," partly because they take place in areas of poor cell phone coverage, where it would be difficult to contact emergency services. Obviously, you can't use a phone underwater.
But Pulice tells me that the Nittany Divers club has existed for 50 years and has never had a safety issue.
"We have an impeccable safety track record," he says.
The other two "risky" groups—the Outing Club and Grotto Caving Club—have been around even longer: 98 years and 70 years, respectively. Caving Club President Michael Lacey tells the Centre Daily Times that even if the outdoor trips continue under university direction, "It definitely loses a little bit of the adventure aspect."
I can easily imagine these trips losing some of their excitement and appeal after the administration has stripped away the students' autonomy. That would be a terrible shame: Spending time outdoors is normal and healthy. There are certainly worse—and far riskier—ways for Penn State students to spend their weekends.