Live Debate in NYC 4/16: Does Fractional-Reserve Banking Undermine Free Markets?
Texas Tech's Robert Murphy squares off against Cato's George Selgin in New York on Monday, April 16.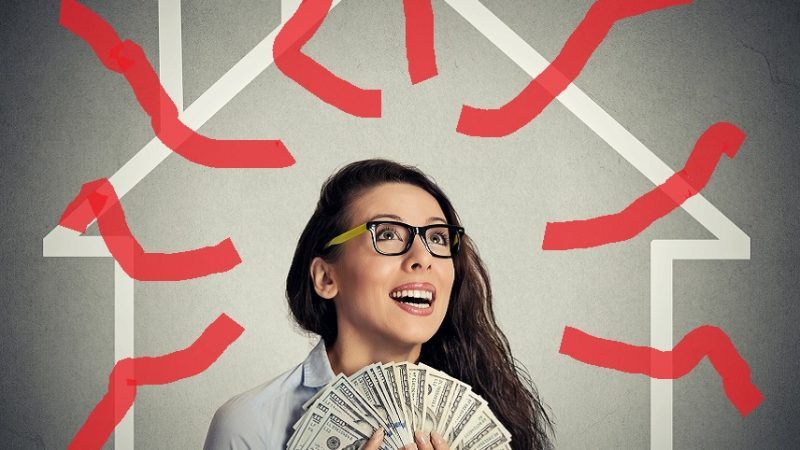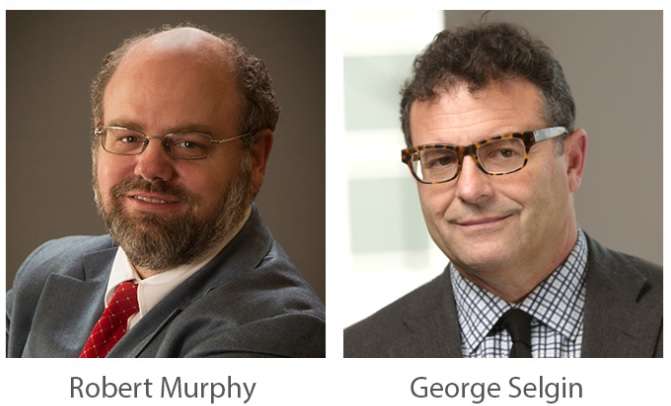 "Fractional reserve banking poses a threat to the stability of market economies."
That's the resolution that will be debated at the next Reason-Soho Forum debate, which takes place on Monday, April 16 at New York's Subculture Theater.
Co-founded and moderated by Gene Epstein, The Soho Forum is "a monthly debate series that features topics of special interest to libertarians, and the series aims to enhance social and professional ties within the NYC libertarian community."
Before the debate, libertarian comic Dave Smith will perform a set specially tailored to the evening's topic (good luck with this one, Dave!).
Reason is proud to partner with the Soho Forum, to livestream each debate as it happens, and to publish the debates both as videos and as episodes of the Reason Podcast; go here for our archive.
The Soho Forum is an Oxford-style debate, which means that the audience votes before and after the proceedings. The participant who moves the most people to his or her side is declared the winner. The event will be livestreamed at Reason.com and at Reason's Facebook page and online viewers will be able to vote.
For the affirmative:

Robert P. Murphy is Research Assistant Professor with the Free Market Institute at Texas Tech University. He has a PhD in economics from NYU. Murphy is also Senior Economist with the Institute for Energy Research (IER), Senior Fellow with the Mises Institute, Senior Fellow with the Fraser Institute, and Research Fellow with the Independent Institute. He has authored hundreds of articles and several books explaining economics to the layperson, including Choice: Cooperation, Enterprise, and Human Action.

For the negative:

George Selgin is a senior fellow and director of the Center for Monetary and Financial Alternatives at the Cato Institute and Professor Emeritus of Economics at the University of Georgia. His research covers a broad range of topics within the field of monetary economics, including monetary history, macroeconomic theory, and the history of monetary thought. He is the author of The Theory of Free Banking; Bank Deregulation and Monetary Order; Less Than Zero: The Case for a Falling Price Level in a Growing Economy; and, most recently, Good Money: Birmingham Button Makers, the Royal Mint, and the Beginnings of Modern Coinage.

Monday, April 16, 2018

Cash bar opens at 5:45pm
Event starts at 6:30pm
Subculture Theater
45 Bleecker St
NY, 10012

Tickets cost between $10 and $18 and must be purchased in advance.
To set a reminder at Facebook and watch a livestream of the debate on Monday, go here now.
The previous Reason/Soho Forum debate was about sexual assaults on college campuses and featured SUNY professor Michael S. Kimmel and Reason Contributing Editor Cathy Young. Go here for more details and click below to watch.
Before you go:
Subscribe to Reason's YouTube channel.