Before Busybodies Opposed Home Genome Testing, They Fought Against Home Pregnancy Tests
History shows we have everything to gain from knowing more about our bodies.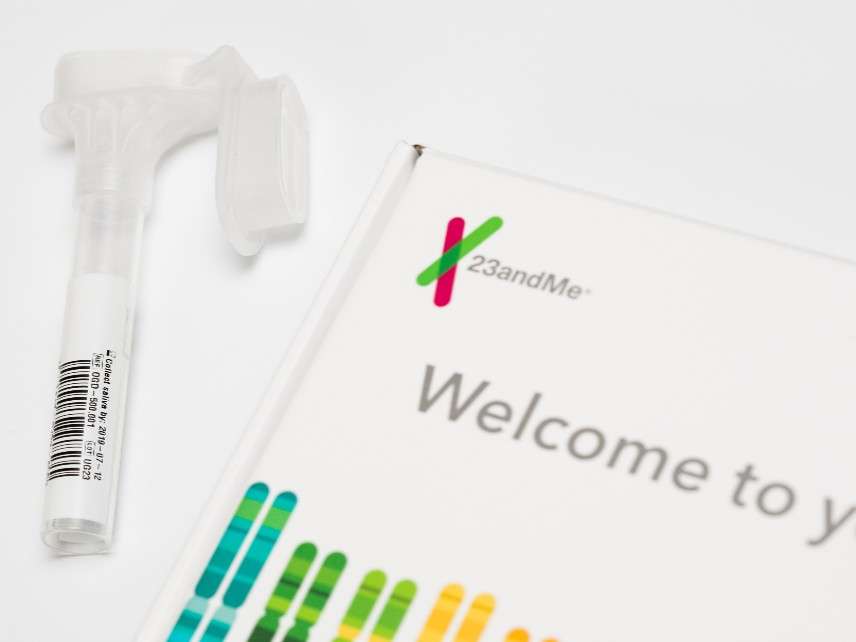 The home genome testing company 23andMe has been fighting for the right to inform consumers about their DNA for five years now, ever since speculative fears led the Obama administration to clamp down on the industry. Last month, the company scored a win for the field and for its customers when it won federal approval of the first home BRCA test.
The Food and Drug Administration announced in March that 23andMe would be allowed to market a "Personal Genome Service Genetic Health Risk Report" for three variants of a gene linked to breast cancer in Ashkenazi Jews. While the variants for which the test was approved are not the most common BRCA mutations in the general population—and are, in fact, just three of more than a thousand—the agency's signoff is nevertheless an important step for the democratization of science and the empowerment of the individual.
And it has a rather significant historical precedent. In an article published Monday in STAT News, 23andMe CEO and co-founder Anne Wojcicki notes the story of Margaret Crane, a product designer at Organon Pharmaceuticals who argued in the late 1960s the company's pregnancy test could be simplified and sold directly to consumers. Crane's bosses resisted, not wanting to upset their physician clients, who then had a monopoly on testing women's urine for pregnancy hormones. After the company eventually adopted Crane's position, vendors of the test faced pushback from the United States Public Health Service and the Texas Medical Association.
It's been 50 years since Crane built her prototype, and home pregnancy tests have not caused a rash of suicides or psychotic breaks (as her bosses at Organon initially predicted); nor do women find them inscrutable or impossible to use. There are no contemporary arguments for revoking the right to test at home, and I can't imagine any obstetrician would argue that women are worse off for the invention. Decades from now, if patriarchal forces continue to retreat and retrench in the face of sound science, we will be able to say the same thing about the products offered by 23andMe.
"We know from our research and the work of others that you don't have to be an expert to handle genetic health risk information," Wojcicki writes. "We also discovered through our research that a number of our customers who learned that they carry potentially harmful BRCA-related genetic variants never knew they were at risk for breast or ovarian cancer and would never have been tested for them through the traditional system. For some of these people, the information they got from a direct-to-consumer genetic test truly saved their lives.
I find arguments about the wrong and right sides of history to be pretty cloying, but in this case, I think home testing advocates will eventually win out.