California Politicians Propose Government Boycotts of Companies that Do Business With the NRA
Corporations are being asked to take sides in a gun control debate that has very little to do with them.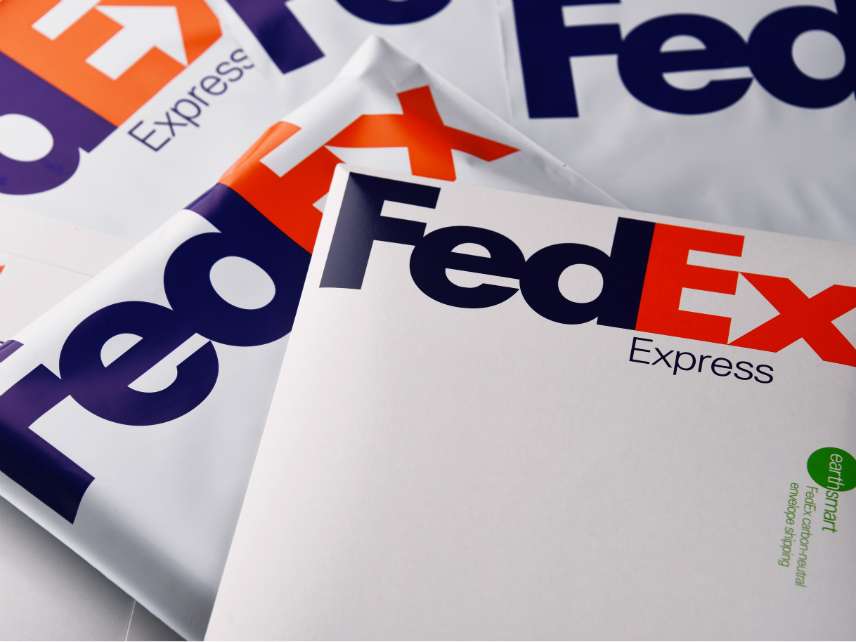 California politicians are in a bit of a pickle. They want to impose yet more gun controls in the wake of the Parkland shooting, but they're stuck in a state where firearms are already tightly regulated.
Los Angeles City Councilman Mitch O'Farrell thinks he's found a way around this problem: an official blacklist of corporations that do business with the National Rifle Association (NRA). Yesterday he introduced a proposal that would instruct city staff to compile a list of companies with "formal ties" to the NRA and to draw up the city's options for boycotting them.
"It's time to speak with one voice and call attention to the assault weapon epidemic," O'Farrell tells the Los Angeles Times, adding that he had delayed a vote on renting out a city-owned property to FedEx because of the company's purported friendliness to the NRA. (Specifically: FedEx gives the group the same discount rates that it offers to all small businesses and associations.)
O'Farrell isn't the only California politician thinking along these lines. State treasurer and gubernatorial candidate John Chiang is leading an effort to divest the state's public pension system, CalPERS—the largest public pension system in the country—from the five sporting goods stores that sell firearms.
Unsurprisingly, Second Amendment advocates aren't happy about these policies.
"As if anything they do will impact gun violence," says Sam Paredes, executive director of Gunowners of California. "To me it indicates that these law makers are not interested in good, sound policy that effects their constituents, but more interested in making a political statement."
These policy proposals come on the cusp of an intense pressure campaign for corporate America to pick a side in a gun control debate that they have very little to do with.
In February, the liberal site ThinkProgress published a list of some 30 companies that dared to offer discount rates and special deals to NRA members. Teen activist David Hogg has likewise called for boycotting Amazon because it streams NRA videos on its website.
Companies that buckle to the pressure, meanwhile, then face a backlash from supporters of gun rights. When Delta scuttled a discount rate it had been offering to the NRA's national convention, the Georgia state legislature killed a tax break benefiting the Atlanta-based company. Breitbart has kept a running tally of corporations that have ended NRA-member deals. There is talk on social media of counterboycotts.
Coming from headline-hungry activists and pot-stirring websites, these pressure campaigns are just another depressing example of the politicization of ever more facets of American life. When such boycotts are converted into legislation, however, they become a free-speech concern.
Budget-bloating governments have a lot of leverage over the companies they do business with. (O'Farrell acknowledged this explicitly when introducing his legislation, telling the Los Angeles Times that he hoped to "send a message as a city with an annual budget approaching $9 billion.") Using that leverage to punish third parties for doing business with members of an advocacy group that these politicians don't like is both invasive and authoritarian.