Philly Tax Spurs Black Market Soda Smuggling
A beverage tax provokes a strange but predictable response.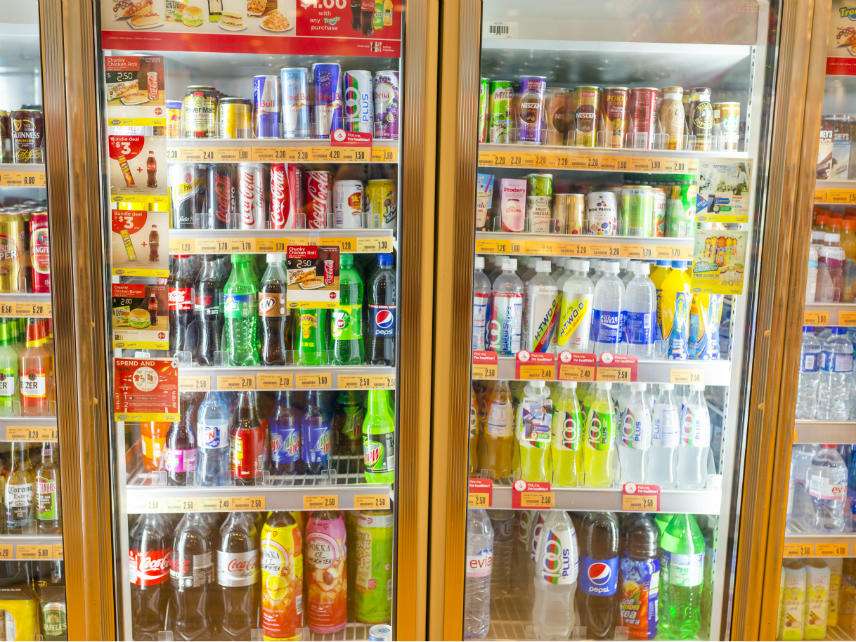 Philadelphia's soda tax has produced a peculiar but predictable outcome: a thriving black market in soda imports.
On March 1, Mayor Jim Kenney released a budget proposal that cut revenue projections for the city's 1.5 cent tax on soda from an originally estimated $92.4 million to $78 million, a drop of nearly 15 percent.
Danny Price—the secretary-treasurer of Teamsters Local 830, which represents soda bottlers and delivery drivers—attributes a good chunk of that lost revenue to black-marketeers carting in soda from untaxed jurisdictions.
"People are going out of Philadelphia, to Delaware, New Jersey, and the surrounding counties, and they're bringing back soda," Price tells Reason, adding that he and his union's members spot vans loaded with soda coming into the city every day. The soda is then sold to local businesses looking to skirt the city's tax.
The result, says Price, is less money for the city and less work for his union's members. "Our delivery drivers bid on an area and that's their area. If people are buying on the black market, our guys lose."
A similar phenomenon has been reported by Vince Cicione, of Cicione Beverage, a small Philadelphia distributor of beer and soft drinks. Since the soda tax was implemented in January of last year, he says, his business has seen a moderate drop in soda sales.
"When a customer comes in the store, you tell them the price, and they walk right out," says Cicione, who says that soda smuggling is "very common."
Unlike the more elaborate clandestine operations Price describes, Cicione says a lot of these black market beverages are being brought in by businesses themselves, particularly restaurants and offices. "They are going to Sam's Club, bringing it back," he tells Reason.
A flurry of studies have been conducted on the effects of Philadelphia's soda tax, and though individual results vary, all find a sharp drop in soda sales. One study, conducted by the Florida-based marketing firm Catalina, says that sales of soda at franchised grocery and drug stores dropped 55 percent in the first five months after the tax's implementation, while sales just outside the city rose 38 percent.
It is unclear how much of those increased sales outside the city consists of individual consumers ducking across the line for soda, and how much is the more organized tax-dodging described by Cicione and Price.
Mayor Kenney's staff did not respond promptly to questions about the scale of the black-market soda activity or what enforcement measures the city is taking. The city's website says its Department of Revenue is staffing up with auditors and investigators to ensure compliance.
The Pennsylvania Supreme Court will soon hear a case challenging the soda levy on the grounds that it is an illegal double tax. But until the tax is either struck down in court or repealed at city hall, the smuggling is likely to continue.
Check out Reason's recent video on Philly's soda tax: