PutinCon: A Gathering of the Kremlin's Greatest Enemies
Putin's critics gather in Hell's Kitchen.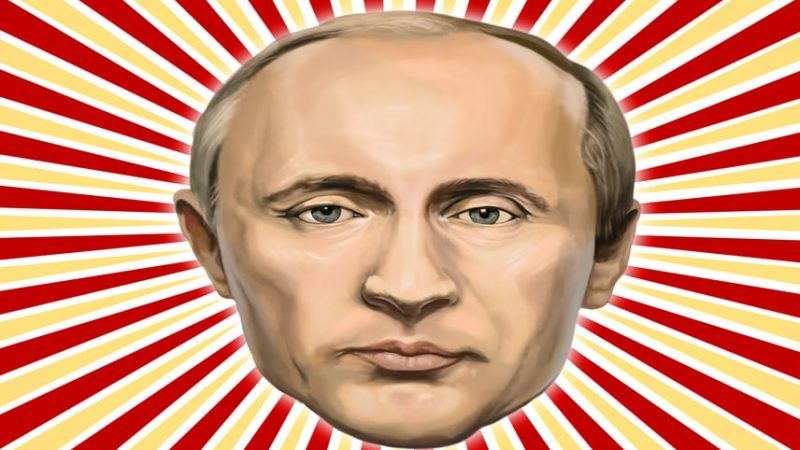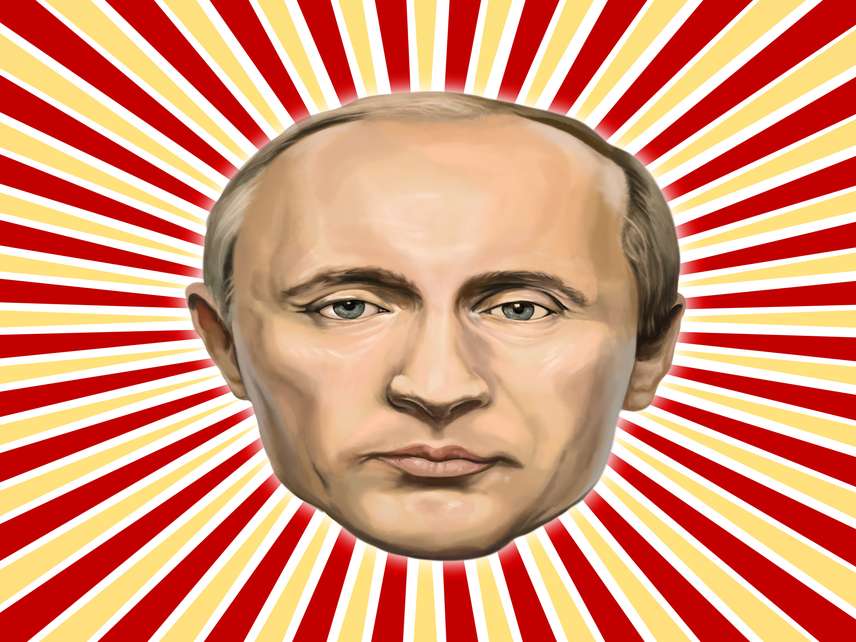 Conventions are usually gatherings of fans, but PutinCon—a one-off event today being hosted in Hell's Kitchen by the Human Rights Foundation—is a gathering of Valdimir Putin's loudest enemies. The conference is designed to unite people interested in understanding and defeating the Russian leader's regime.
"We're gathering the world's top experts on the Russian dictator in New York," explains foundation chairman Garry Kasparov, "to discuss how the free world could address the monumental challenge that Putin presents to international peace and security as well as human rights in Russia itself. This is a one-day master class on Putin from prominent public intellectuals, statesmen, biographers, and even some survivors of his brutality."
One speaker is William Browder, the founder and CEO of Hermitage Capital Management. Browder was once the largest foreign portfolio investor in the Russia. Now he's one of Putin's foremost targets. After the Russian government tortured and killed his colleague, tax attorney Sergei Magnitsky, Browder helped craft the Magnitsky Act, which freezes the offshore accounts of Russian officials found guilty of human rights violations and bars them from entering the U.S.
The Magnitsky Act, which was passed in 2015, is a sore spot for the Kremlin. Putin has retaliated against United States and Browder for it in several ways, including barring Browder's visa renewal and halting the American adoption of Russian children. The Magnitsky Act was also a key talking point of the Trump Tower meeting between Jared Kushner, Paul Manafort, Donald Trump Jr., and a Russian official.
Browder, who will be speaking about Putin's wealth, collusion, and cronies, believes Putin's net worth to be $200 billion. He tells Reason he thinks the best way to weaken his regime is to go after his assets.
"In order to maintain his kleptocracy, he steals as much money as he can from his people, and he tortures, maims, and kills to do so," Browder says. "But he keeps his money in the West—in the United States, Britain, and elsewhere." Putin feels "rightfully threatened by this act," Browder suggests, because it cuts him off from resources stored around the world. Browder, who believes the U.S. is "effectively involved with a third world war with Russia," touts his act as "our best point of leverage."
Other scheduled speakers include Kasparov, a grandmaster chess player turned democracy advocate. David Satter—the first journalist to be banned from Russia since the Cold War, due to his harsh criticism of the government—will speak on the events leading to Putin's rise to power. Historian Amy Knight, who The New York Times has dubbed "the West's foremost scholar" of the KGB, will talk about the extent of Putin's killings.
PutinCon takes place just two days before the Russian presidential "election," in which Putin has barred his most threatening competition, Alexei Navalny, from running. Between Russia's alleged meddling in America's 2016 election and the recent chemical attack on Russian ex-spy Sergei Skripal and his daughter Yulia, the conference also comes at critical time in Russia's relationship with the United States and the Europe.
For details on how to attend or to view the livestream, go here.