Sign Referencing Civil War Hero Is Sexual Harassment, Says Massachusetts Lawmaker
Rep. Michelle DuBois wants to remove a statehouse sign that reads "General Hooker Entrance" because it is an affront to "women's dignity."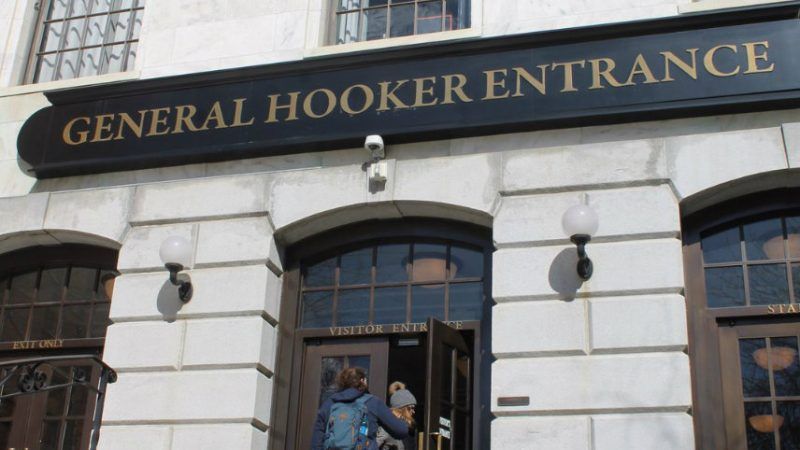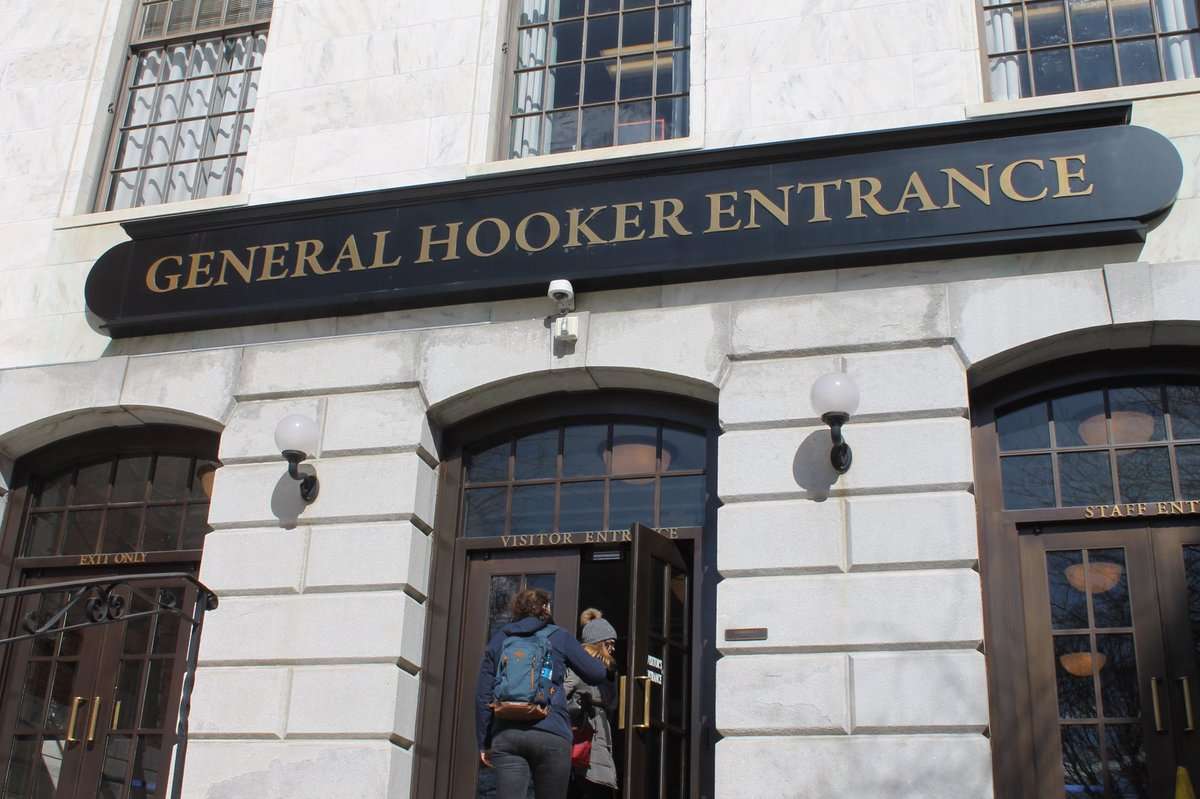 Here's a twist on the debate over public monuments to problematic figures like Confederate leaders: A Massachusetts state lawmaker wants to censor references to a man who scored Civil War era wins against the Confederacy. Her reasoning? That man's name is Joseph Hooker.
As we're all aware, General Hooker's last name became slang for "someone who has sex for money." Today, "hooker" is widely considered a slur by folks in the sex-work community. Yet as far as I'm aware, there have't been any sex worker campaigns to remove references to Joseph Hooker from public view—presumably because most well-adjusted people realize that words have different meanings in different contexts.
"There are all sorts of benign words in our language that sound like words unfit for polite company," writes Jon Keller at CBS Boston, offering Uranus and clap as further examples. "And they offer us an opportunity to teach snickering kids about Civil War history or outer space—and about showing respect for others while avoiding making fools of ourselves."
State Rep. Michelle DuBois (D-Plymouth) disagrees. She has been calling for the removal of a statehouse sign that reads "General Hooker Entrance" (so inscribed because it stands opposite a statue of General Hooker), which she described as an affront to "women's dignity."
"Female staffers don't use that entrance because the sign is offensive to them," DuBois told WBZ-TV this week.
If that isn't the ultimate in futile, fainting-couch feminism, I'm not sure what is.
DuBois also complained that she had heard teen boys joke with teen girls that they were "general hookers" while using the door.
Of course, DuBois is positioning herself as a crusader against sex-based harassment and patriarchy. But attitudes like hers—which treat women as excessively fragile beings, and which posit that female "dignity" is diminished by even so slight an association with sex work as walking under a door that says "hooker"—just props up old-fashioned and patriarchal ideas about sex and gender.
R U a "General Hooker"? Of course not! Yet the main entrance of the Mass State House says otherwise.#Metoo it's not all about rape & harassment but also women's dignity A "funny" double entendres misrepresented as respect for a long dead general?
1 Keep statue
2 Take sign down pic.twitter.com/3H67dRXAzN

— Michelle DuBois (@RepDuBois) March 14, 2018
CORRECTION: A previous version of this post stated that Hooker had famously defeated Confederate General Robert E. Lee in battle, when it's really the other way around. (We should have paid more attention to those Ken Burns documentaries after all.) The opening paragraph has been edited to remove this reference.