Republicans Conclude Republican President Did Nothing Wrong in Russian Collusion Probe
A GOP committee says the Trump campaign didn't collude with Russia and that Russian agents were working to "sow discord," not to elect Trump.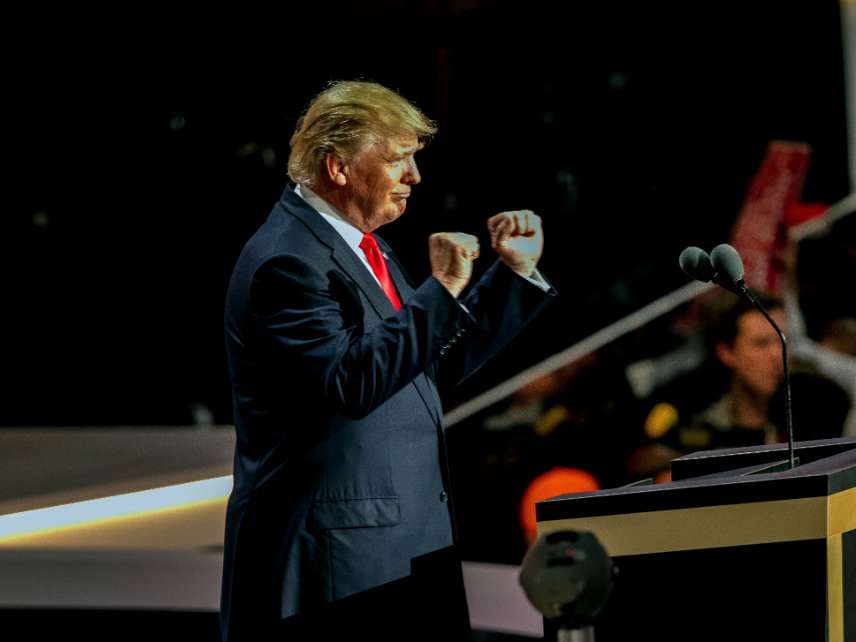 Republicans on the House Intelligence Committee say there's no evidence the Trump campaign colluded with Russia during the 2016 election.
Rep. K. Michael Conaway (R-Texas), who headed the GOP investigative committee, told reporters yesterday that their report will be turned over to Democrats today and that it mirrors the U.S. intelligence community's finding that Russian state actors attempted to influence the 2016 election outcome.
But the House Republicans differ from the nation's top spies on the point of whether Russia wanted Trump to win. They say that Vladimir Putin and his allies were simply working to "sow dischord," not in order to boost Trump's prospects.
Their finding stands in direct contradiction of the intelligence community report (backed by soon-to-be Secretary of State Mike Pompeo), which said Russia initially started meddling out of anti–Hillary Clinton animosity but eventually became actively pro-Trump.
The idea that Putin was driven purely by animosity for Clinton, as opposed to love for (or secret ties to) Trump, isn't entirely implausible. That certainly seems to be the American electorate's position: The 2016 election turned out the way it did not because American voters loved Trump so much but because they weren't crazy about Clinton.
All the same, the House Republican report might appear less like a clearly partisan press-release if the committee hadn't avoided questioning key people, such as former Trump campaign bigwigs Paul Manafort and Rick Gates, or if they had waited to draw firm conclusions until after special counsel Robert Mueller finishes his investigation (as Democrats had requested).
Conway said he'll work to get his committee's report quickly declassified and made public.