A.M. Links: Trump Ousts Tillerson, Pennsylvania Special Election Today, ICE Spokesman Resigns Over 'False' Statements by Sessions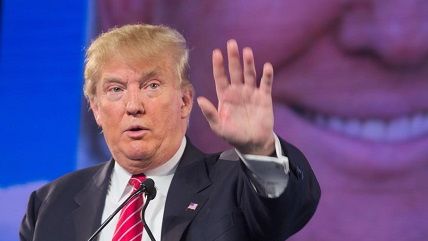 Todd Kranin

President Donald Trump has reportedly asked Secretary of State Rex Tillerson to step aside.

Voters in Pennsylvania's 18th District head to the polls today for a special election to fill a seat in the U.S. House of Representatives. President Donald Trump won the district by 20 points in 2016, but polls now suggest that Democrat Conor Lamb may prevail today.
Britain is demanding answers from Russia after a former Russian double agent was attacked on British soil with a nerve agent originally developed by the Soviet Union. Prime Minister Theresa May says it is "highly likely" that Russia was involved in the attack.
Republicans on the House Intelligence Committee say that Russia did not attempt to help Donald Trump win the 2016 election.
President Trump plans to visit the U.S.-Mexico border in California today.
"The San Francisco spokesman for U.S. Immigration and Customs Enforcement has resigned over what he described as 'false' and 'misleading' statements made by top-ranking officials, including Attorney General Jeff Sessions and ICE Acting Director Thomas D. Homan."
Follow us on Facebook and Twitter, and don't forget to sign up for Reason's daily updates for more content.