Rose-Colored Visions of High-Speed Rail Tempt the Pacific Northwest
Politicians push for a "Cascadia line."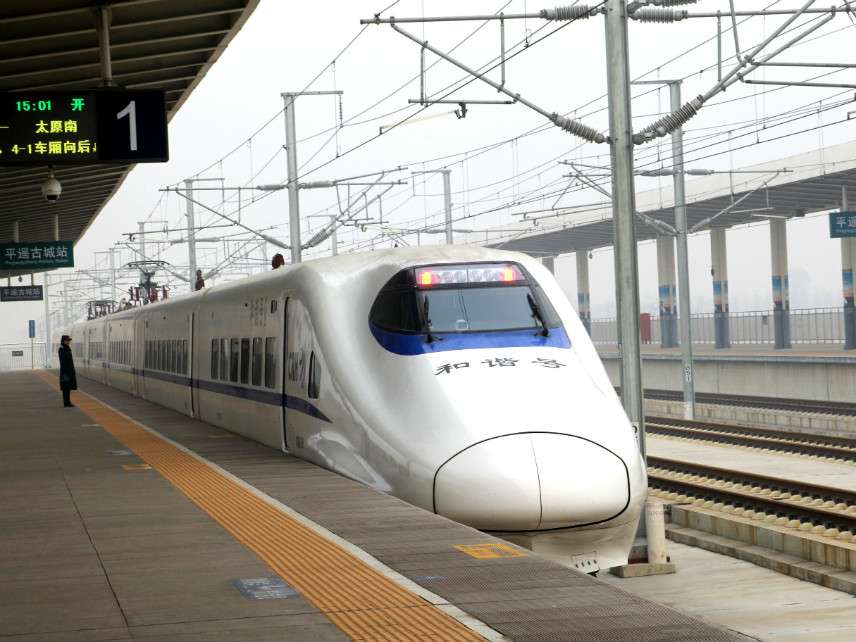 Portland and Seattle, the two major cities of the Pacific Northwest, are already linked by Amtrak, a major interstate highway, a pair of sizable international airports, and several private bus services. Naturally, area politicians would like a high-speed rail line too.
The idea has been floating around for a while. In 2010, the governors of Oregon, Washington, and California and the premier of British Columbia endorsed high-speed rail as part of their "2030 Vision" for the "mega-region." But in December of last year, a Washington Department of Transportation study cast some cold water on the idea. A regional bullet train, the report concluded, would cost an "astronomical" $24–42 billion to carry just 1.9–2.6 million riders by 2035—a figure the normally pro-rail Seattle Transit Blog called "too low to warrant such a large investment."
Undeterred, Washington Gov. Jay Inslee has called for a more comprehensive study. A bill now working its way through the Washington state House would spend another $3.6 million examining the idea.
Supporting these efforts on the ground is Cascadia Rail, an activist group formed last month. It's pushing for a whole high-speed rail network running from Eugene, Oregon, up to Canada, with a separate connector line out to Spokane, Washington.
"Our goal is clear: a safe, fast, high capacity connection between Cascadia cities," the group declares, replete with a rallying cry of "WE. DESERVE. FASTER."
Cascadia Rail's model is the Seattle Subway coalition, which helped convinced some 56 percent of Seattle-area voters to support a $54 billion Sound Transit 3 expansion of the city's light rail and rapid bus transit lines. It had a little help: The entire Seattle political establishment endorsed the idea, as did engineering firms, building trade unions, and major corporations with large Seattle workforces, such as Amazon and Microsoft—all of whom gave generously to the campaign.
Some media outlets, such as the Portland station KOIN and the urban policy website Next City, have raised safety concerns about high-speed rail after three people died in a December Amtrak derailment near Dupont, Washington. The line had been built with some $180.7 million from High-Speed Intercity Passenger Rail Program.
Cascadia Rail spokesperson Matt Glazewskis waved away such concerns in an interview with KOIN. "We would actually have an exclusive right of way on tracks that are built for high-speed rail," he said, "and you wouldn't have to worry about freight train traffic or crossing busy roads."
That was certainly the vision for California's high-speed rail project, which when first proposed was supposed to zoom between San Francisco and Los Angeles in less than three hours on its own track. Now the project is making use of existing rail lines, meaning that when complete it will putter along at largely conventional speeds. The stark contrast between the promises and reality of California's rail project—which just last month announced a "worst-case scenario" $2.8 billion cost overrun—should serve as a cautionary tale for advocates of high-speed rail.
As should the experience with other rail projects closer to home. Seattle's Lynnwood project—a 8.5-mile light rail extension being built by the regional Sound Transit agency—announced in August that it would be overshooting its $2.1 billion budget by some $500 million.
Far from grappling with these realities, the region's high-speed rail supporters are trumpeting only the rosiest of projections: 30-minute travel between Seattle and Portland, $400 billion in new economic development, a thriving tourist industry in Spokane. It's a pleasant vision. It's not a realistic one.