Washington Governor Signs Legally Dubious Net Neutrality Bill
The FCC's December order repealing net neutrality preempted sates from reimposing regulations.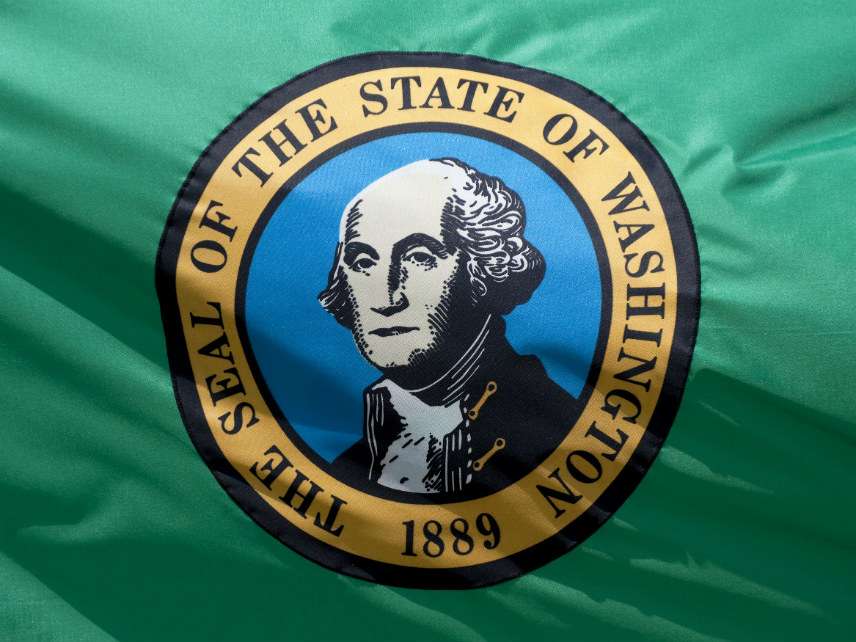 Washington has become the first state in the nation to pass a net neutrality bill.
On Monday, Gov. Jay Inslee signed HB 2282, which prohibits internet service providers from blocking lawful content, impairing internet traffic on the basis of content, or engaging in paid prioritization—that is, letting customers pay for faster network speeds.
"All Washingtonians should enjoy equal and unfettered access to the educational, social and economic power of the internet," Inslee said in a statement posted on Medium. "I'm proud that Washington state is helping lead the way to preserve these net neutrality rules, which ensure a level playing field for consumers and innovators."
The bill garnered bipartisan support in the state legislature, passing 95–5 in the House and 35–14 in the Senate.
But the law is on shaky legal footing. When the Federal Communications Commission (FCC) repealed Obama-era net neutrality rules in December, the order specifically preempted state or local efforts to reenact the rules.
The sponsor of Washington's bill, Rep. Drew Hansen (D–Bainbridge Island), rejects this premise.
"The FCC is declaring that a certain set of federal statutory provisions do not give it the authority to regulate standards of conduct on the internet," he told Reason in December. "Yet somehow, as if by magic, that same statute gives them the authority to preempt state attempts to regulate standards of conduct on the internet. I'm not sure how that can coexist."
The FCC's order contends—and a number of federal court cases confirm—that "an affirmative federal policy of deregulation is entitled to the same preemptive effect as a federal policy of regulation."
Internet service providers are likely to challenge the law in court.
The New York Times reports that some two dozen other states have similar net neutrality provisions in the works. Taking a more solid legal approach are the governors of New York, New Jersey, Vermont, and Montana, who all have issued executive orders requiring internet service providers contracting with the state to follow the Obama-era net neutrality rules.