Broward County Cop Ignored Training, Told Deputies to Form Perimeter Instead of Confronting Nikolas Cruz
More amazing leadership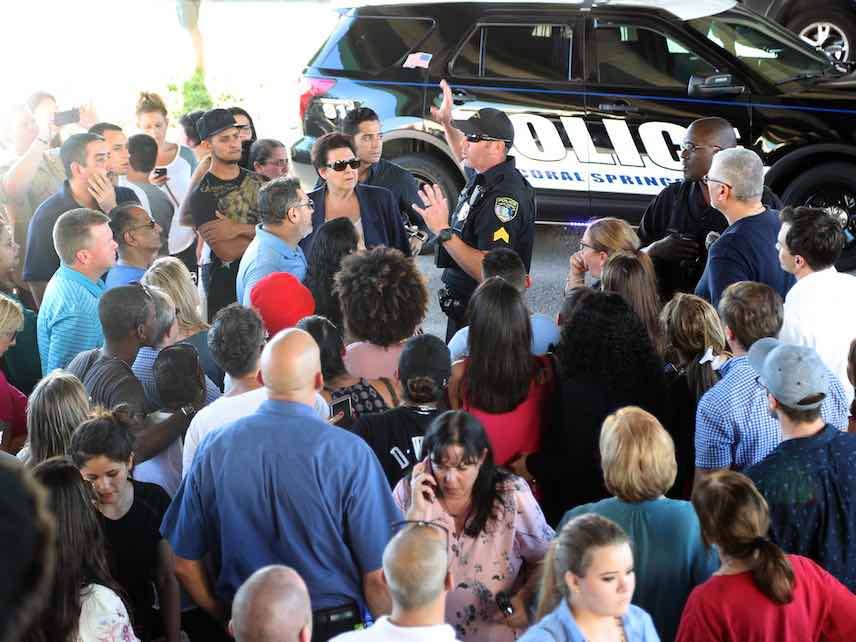 On the day of the Parkland massacre, Capt. Janice Jordan of the Broward County Sheriff's Office commanded deputies on the scene to secure a perimeter—which they did, instead of entering the building where Nikolas Cruz killed 17 people.
That's contrary to police training, which emphasizes that officers should engage a suspected mass shooter immediately.
According to the dispatch log records obtained by The Miami Herald and Fox News, Jordan issued the command "need perimeter." A few minutes later, she mentioned the importance of setting up a staging area. None of the Broward deputies on scene entered the building, and School Resource Officer Scot Peterson remained outside as well. (Peterson has since lost his job.) The first cop to go inside worked for the Coral Springs Police Department.
Jordan's unwise orders might not have made a difference: According to The Herald, Cruz's six-minute rampage was already over by the time the she issued the perimeter command. It's possible that Cruz ended the mass shooting early because his gun jammed. If that hadn't happened, the decision to set up a perimeter could have been very consequential.
Jordan is currently a finalist for a police chief job in Tequesta, Florida. She told The Palm Beach Post that "Parkland should not affect my chances for this position."
More amazing leadership from a law enforcement agency that failed to take appropriate action before, during, and after the shooting.