Bob Poole on Trump's Gas Tax, Rep. Beto O'Rourke on Challenging Ted Cruz
Matt Welch hosts Sirius XM Insight (channel 121) from 9-12 ET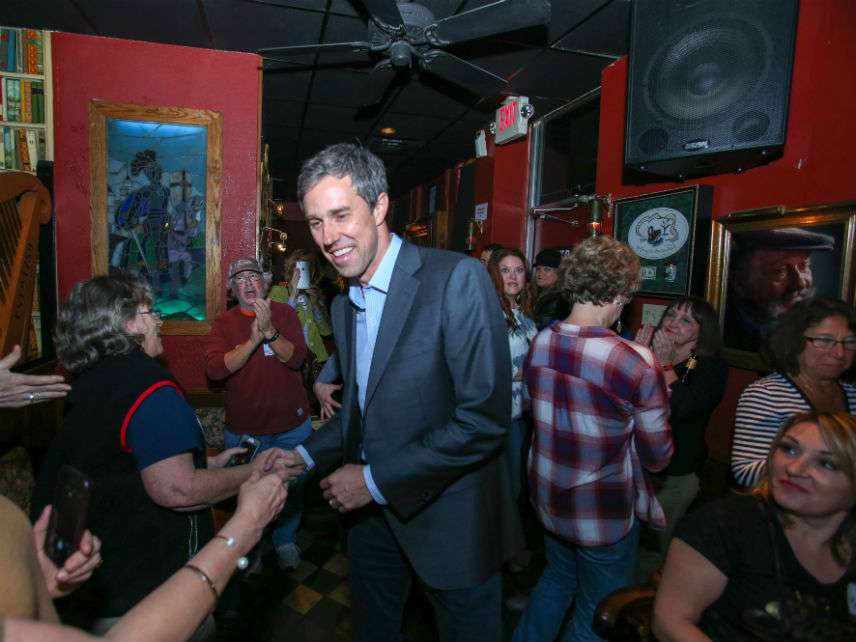 Who loves gas-tax increases? According to preliminary reports, fans of jacking up the federal government's share of consumer gasoline spending include but are not limited to President Donald Trump, House Transportation Committee Chairman Rep. Bill Shuster (R-Penn.), and the U.S. Chamber of Commerce, among other parties not normally associated with the T-word. It's all part of Trump's politically wobbly infrastructure plan, whose main sticking point (though there are many) is over just how many hundreds of billions of dollars will be spent by Washington. Hence the thirst for revenue.
I will be asking about the propriety of the idea, and the long history of the gas tax, with arguably the most knowledgeable transportation policy expert in the country, the Reason Foundation's own Robert Poole, tomorrow when I again guest-host Stand UP! with Pete Dominick on SiriusXM Insight (channel 121) from 9-12 a.m. ET. Poole has written about the subject a time or three over the years, including the recent piece, "It Is Time to Rethink the U.S. Highway Model: Our highway funding system based on per-gallon fuel taxes is breaking down for several reasons."
Competing for Poole's thunder will be Rep. Beto O'Rourke (D-Texas), who, in addition to being that rare Democrat who successfully primaried an incumbent in part over the issue of legalizing marijuana, is now the Great Democrat Hope for unseating Sen. Ted Cruz and helping turn Texas from red to blue. (See O'Rourke's 2013 interview with Mike Riggs, and his 2015 interview with me.) We will definitely hit up the latest in congressional immigration negotiations.
Other guests are scheduled to include Matt Kibbe, to talk about his recent Reason piece "The Tea Party Is Officially Dead. It Was Killed by Partisan Politics.," and Gordon Chang, to talk about Xi Jinping's power grab.
Please call in at any time, at 1-877-974-7487.