To Placate Trump, Israeli Prime Minister Blocks Medical Marijuana Exports
The interference seems inconsistent with the president's support for cannabis as a medicine.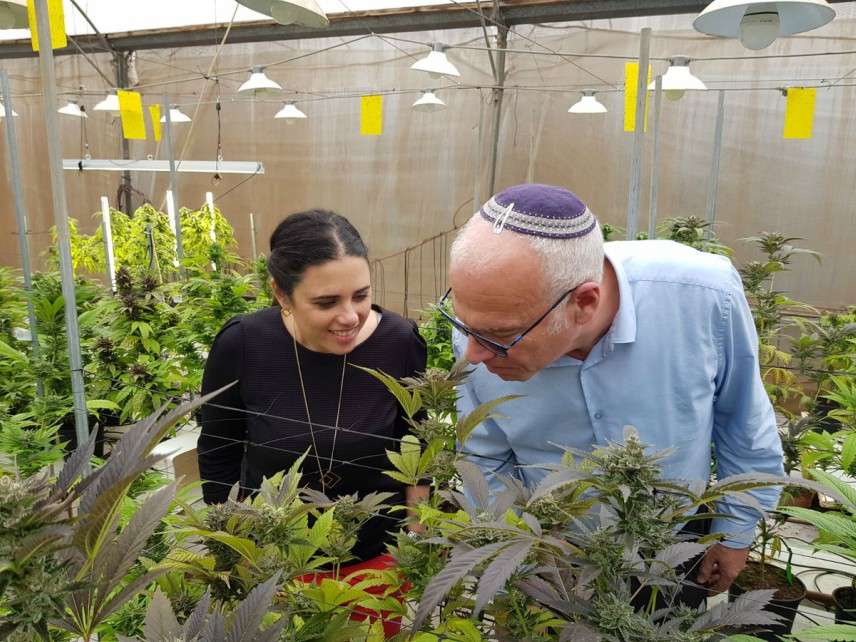 Last week Israeli Prime Minister Benjamin Netanyahu blocked plans to allow the export of medical marijuana, citing objections from Donald Trump. "I spoke with Trump," Netanyahu reportedly told members of his cabinet, "and he told me about his general opposition to the legalization of cannabis, and I'm not sure Israel should be the export pioneer."
This development, which was originally reported by Hadashot news, is doubly puzzling. Trump has repeatedly expressed support for medical marijuana, and in any case Israeli exports to countries other than the United States would not implicate U.S. law.
Trump has said he opposes legalizing marijuana for recreational use, although he also has said the decision should be left to the states. On medical use he has gone further, saying patients who can benefit from marijuana should be able to obtain it. "I think medical marijuana, 100 percent," he said at the 2015 Conservative Political Action Conference. "I think medical should happen, right?" he said at a rally latter that year. "Don't we agree? I mean I think so…I know people that are very, very sick, and for whatever reason, the marijuana really helps them." He reiterated that position at a 2016 rally: "Medical I agree with. Medical I like…Medical is OK."
After Trump took office, White House Press Secretary Sean Spicer indicated that he still supported medical use of marijuana. "The president understands the pain and suffering that many people go through who are facing especially terminal diseases and the comfort that some of these drugs, including medical marijuana, can bring to them," Spicer said at a February 2017 press briefing, noting that Congress had passed a spending rider aimed at protecting state-licensed medical marijuana suppliers. "There is a big difference between that and recreational marijuana."
If so, why would Trump urge Netanyahu to nix exports of medical marijuana, which has been legal in Israel for more than a decade? According to Hadashot, Netanyahu "ordered the freeze after receiving a call about the issue of exporting marijuana from Trump." That does not sound like something Trump would do on his own initiative, so maybe Attorney General Jeff Sessions or another pot prohibitionist in the administration suggested it.
Shipping cannabis to the U.S., even for patients in the 29 states that allow medical use, would violate federal law, which does not recognize any legitimate use for marijuana. But medical marijuana is legal in several other countries, and Canada already exports it. The Israeli government estimates that exports could generate about $1 billion a year.
"Israel can become an exporter of medical cannabis with an income worth 4 billion (!) shekels a year," Justice Minister Ayelet Shaked tweeted last Thursday after visiting a cannabis farm in northern Israel. "We must not miss the train. Today we are the locomotive; if we hesitate, we will become the cars." Agriculture Minister Uri Ariel, who accompanied Shaked on the trip, agreed, saying, "There is a potential here for billions of dollars that Israel will gain and the world will gain."
Shaked said she will try to change Netanyahu's mind. "I am sure that when we sit with the prime minister and we lay out for him all the details," she said, "the correct decision will be taken."