A.M. Links: House Intelligence Committee Votes to Release Democratic Memo, Stock Market Appears Headed for Third Day of Losses, Space X Plans to Launch Falcon Heavy Rocket Today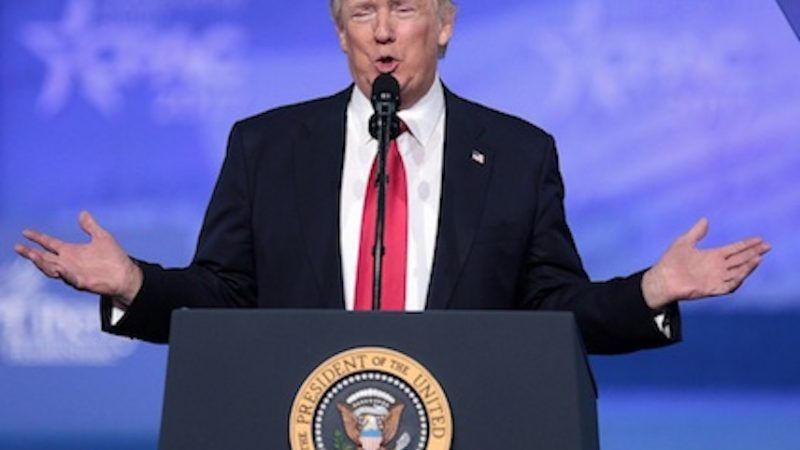 Gage Skidmore / Flickr.com

"President Donald Trump's attorneys are trying to sway him against agreeing to an interview with special counsel Robert Mueller partially out of concern he might incriminate himself through false statements and could be charged with lying to investigators."

The House Intelligence Committee has voted to release the Democratic memo drafted in response to the Republican "Nunes memo."
Steve Bannon is reportedly thinking about defying a House Intelligence Committee subpoena by refusing to appear before the committee.
The stock market seems to be headed for another day of losses today.
Elon Musk's Space X is planning to launch its Falcon Heavy rocket from the Kennedy Space Center in Cape Canaveral today.
Polish President Andrzej Duda is expected to sign a bill today making it illegal to accuse Poles of complicity in the Holocaust.
Follow us on Facebook and Twitter, and don't forget to sign up for Reason's daily updates for more content.