From the Archives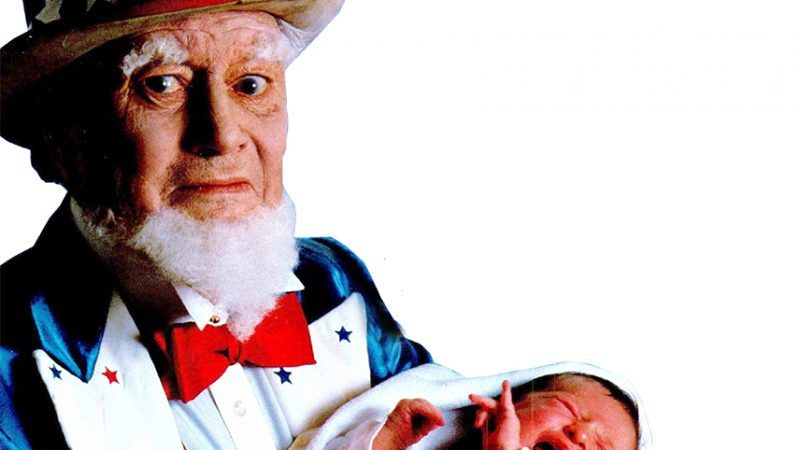 25 YEARS AGO February 1993
"The conservatives who are entering political exile might find that their time would be well spent trying to produce art instead of constantly whining about the fiendish liberals. The right has too many policy analysts and not enough novelists and screenwriters."
MARTIN MORSE WOOSTER
"Culture Class"
"In the '80s, capitalism won its long political conflict with socialism. Nations in the former Soviet bloc abandoned their commitment to command economies, as the rest of the world rushed to embrace private property, free markets, and limited government. Meanwhile, an unprecedented wave of innovation swept over the capitalist West."
DAVID KELLEY AND JEFF SCOTT
"Gekko Echo"
"Ethnic loyalties are not only compatible with but essential to an international order based on individual liberty and the free flow of goods and ideas between nations. Throughout history, many of the most notable contributions in the spread of culture, technology, and commerce have come from precisely those transnational groups [such as Jews] who have had the most intense sense of particularist identity and connection to their mythic past."
JOEL KOTKIN
"The Difference Principle"
"At the very least, those who argue for U.S. military intervention have the burden of demonstrating some plausible link to national defense. In the case of Somalia, the interventionists have abandoned any pretense of doing this—without a word of protest from a single member of Congress."
JACOB SULLUM
"The Rescuers"
35 YEARS AGO February 1983
"Social Security is a pyramid club, and like any pyramid club or Ponzi scheme, it must sooner or later come to a halt when it runs out of suckers."
ROBERT W. POOLE JR.
"Shore Up or Ship Out"
"As the Jeffersonians and Jacksonians said, the free market allows people to achieve the greatest possible degree of equality of opportunity and outcome commensurate with human nature. That was one of the crucial ideas of 'the great system of liberty' held up as an ideal by both Adam Smith and the Founding Fathers."
JACK DOUGLAS
"Minority Myths, Uncomfortable Truths"
"Two of our greatest fears, taxes and old age, seem particularly pressing these days. The time to 'render unto Caesar' is upon us. At the same time, Americans face growing uncertainties about the solvency of the Social Security system, our supposed succor in retirement."
STEVEN K. BECKNER
"Money: IRA Alert"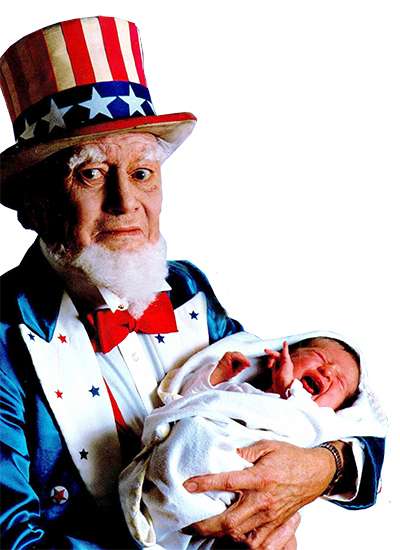 "The overwhelmingly positive experiences of the Planned Parenthood affiliates that have experimented with privately supported clinics proves that people will pay for quality and suggests that they will do so in large enough numbers to help those who can't."
LOU A. VILLADSEN
"Cutting the Umbilical Cord"
45 YEARS AGO February 1973
"The great virtue of the libertarian thesis is that not only is collective ownership of property detrimental to some but that it is detrimental to all."
DOUGLAS J. DEN UYL
"Knowledge, Control and Ownership"
"The State thrives on war—unless of course it is defeated and crushed—apart from that, the State thrives on war, expands on it, glories in it. For one thing, when one State attacks another State, once they get in a war against another State, a State is able through this intellectual bamboozlement of the public to convince them that they must rush to the defense of the State because they think the State is defending them."
MURRAY ROTHBARD
"The New Isolationism"
"It can even be said that these artificially low home loan rates…have the effect of impeding entry into homeownership by the poor and minorities by increasing the initial purchase cost."
DAVIS E. KEELER
"Free Money and Other Problems"
"I have lived under every conceivable form of government. I have lived under a maharajah. I have lived under a dictator. I have lived under a republican form of government as well as a democracy. I have even lived under a theocracy, but one thread runs through them all. It is the denial of freedom through the economic exploitation of the individual."
ASLAM EFFENDI
"Society Without Government"
This article originally appeared in print under the headline "From the Archives".