A.M. Links: Earthquake Triggers Tsunami Warning for Alaska, Indian Prime Minister Champions Free Trade at Davos, Inspiration for 'Rosie the Riveter' Dies at 96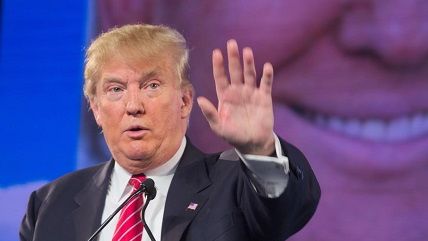 Todd Kranin

President Donald Trump reportedly referred to his chief of staff John Kelly as "another nut job here who thinks he's running things."

A tsunami warning was issued this morning for Alaska after a magnitude 7.9 earthquake occurred the Gulf of Alaska.
Indian Prime Minister Narendra Modi spoke out in favor of free trade at the World Economic Forum in Davos, saying the "forces of protectionism are raising their heads against globalization."
"Turkey seeks to avoid any clash with Syrian, Russian or U.S. forces during its operation in northern Syria but will take whatever steps it needs for its security, Turkey's foreign minister was quoted as saying on Tuesday."
Naomi Parker Fraley, the woman who served as the model for the famous World War II "Rosie the Riveter" poster, has died at age 96.
The 2018 Oscar nominations will be announced today.
Follow us on Facebook and Twitter, and don't forget to sign up for Reason's daily updates for more content.