Vermont Becomes the Ninth State to Legalize Recreational Marijuana
Today the governor signed a bill that eliminates penalties for possession and home cultivation.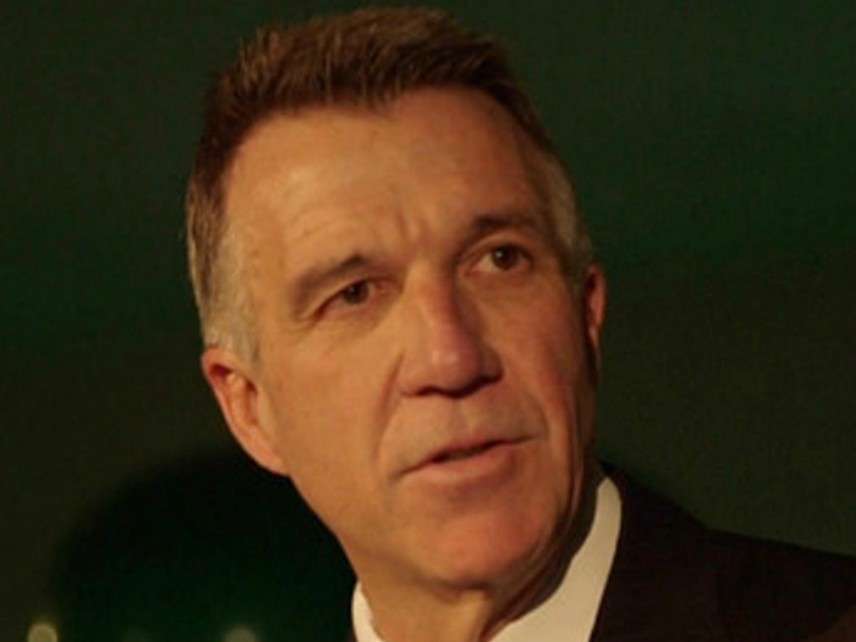 Today Vermont Gov. Phil Scott signed a bill making his state the ninth to legalize marijuana for recreational use and the first to do so through the legislature rather than a ballot initiative. The new law, which takes effect on July 1, allows adults 21 or older to possess up to an ounce of marijuana in public, to grow up to six plants (two of them mature at any one time) per household, and to keep whatever they produce.
"After more than 15 years of hard work by [the Marijuana Policy Project] and our allies in the state, adults in Vermont no longer need to fear being fined or criminalized for low-level marijuana possession and cultivation," says Matt Simon, MPP's New England political director. "Responsible adults will soon have the freedom to enjoy a safer option legally, and law enforcement will be free to concentrate on serious crimes with actual victims."
Unlike the initiatives that legalized recreational marijuana in Alaska, California, Colorado, Maine, Massachusetts, Nevada, Oregon and Washington, the Vermont law does not permit commercial production or distribution. But it creates a Marijuana Regulatory Commission (with the same membership as the advisory commission that Scott appointed last September) that is charged with studying "regulation and taxation of a commercial adult-use marijuana market that is economically sustainable, reduces the illegal marijuana market, [and] results in net revenues to the State after appropriate costs for education, public health and public safety have been deducted." The commission is required to produce a final report by the end of the year.
Scott, a Republican who vetoed a previous legalization bill last May, is not keen on commercialization. In a message to the General Assembly, he expressed "mixed emotions" about signing the bill. "I personally believe that what adults do behind closed doors and on private property is their choice, so long as it does not negatively impact the health and safety of others, especially children," he said. But he added that he still has "reservations about a commercial system which depends on profit motive and market driven demand for its growth."
Still, Scott indicated that he might be open to going further in the future. "I look forward to the Marijuana Advisory Commission addressing the need to develop comprehensive education, prevention and highway safety strategies," he said. "There must be comprehensive and convincing plans completed in these areas before I will begin to consider the wisdom of implementing a commercial 'tax and regulate' system for an adult marijuana market. It is important for the General Assembly to know that—until we have a workable plan to address each of these concerns—I will veto any additional effort along these lines which manages to reach my desk."