This Marijuana Reform T-Shirt Cost Iowa Taxpayers Half a Million Bucks
The state will pay damages and legal fees for violating the First Amendment rights of ISU activists.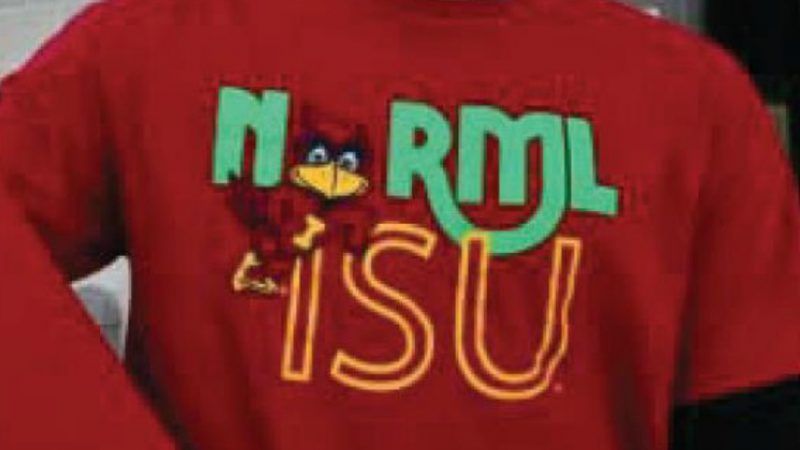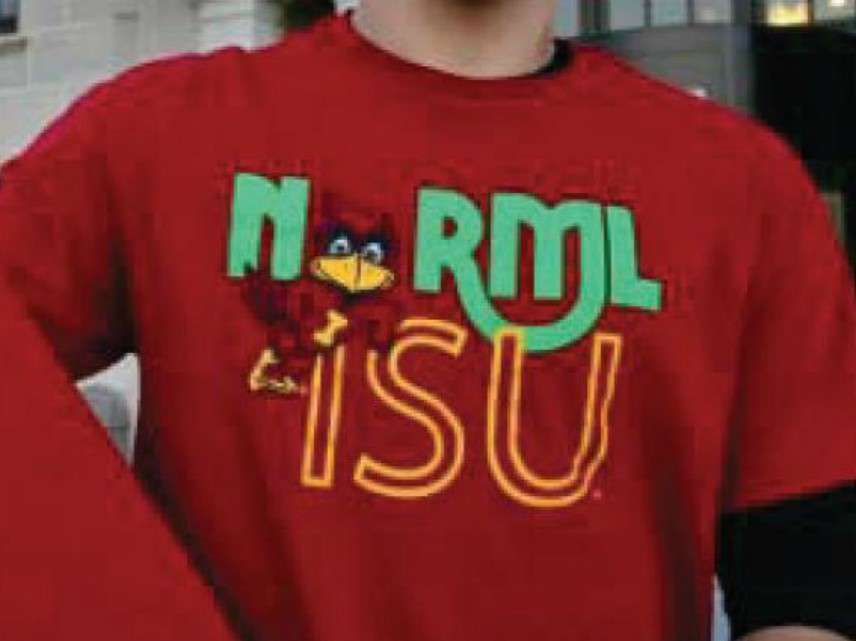 The cost of violating the First Amendment by censoring T-shirts promoting a marijuana reform group at Iowa State University is likely to exceed $500,000 under a settlement announced this week. That's not counting the resources the Iowa Attorney General's Office has devoted to its defense of the university's refusal to let the ISU chapter of the National Organization for the Reform of Marijuana Laws (NORML) use an image of the school's mascot, Cy the Cardinal, on its shirts.
Student groups are routinely allowed to use Cy, and in 2012 ISU's Trademark Office initially approved a design in which the bird was leaning on the initials ISU with his head taking the place of the O in NORML. The back of the shirt said "Freedom is NORML at ISU" with a cannabis leaf above NORML.
That decision became politically problematic a month later after The Des Moines Register ran a story about marijuana legalization that included a photo of NORML ISU members wearing the T-shirts. Responding to complaints from state legislators and Iowa Gov. Terry Branstad's chief drug policy adviser, ISU officials effectively rescinded approval of the T-shirt by refusing to let the student group order more, changed the rules for using ISU trademarks, and subjected NORML ISU T-shirt designs to special scrutiny, rejecting any that featured Cy or cannabis leaves.
In 2014, with the help of the Foundation for Individual Rights in Education, NORML ISU members Paul Gerlich and Erin Furleigh sued ISU President Steven Leath and three other administrators, arguing that the state university's politically motivated T-shirt censorship violated their right to freedom of speech. A federal judge agreed. "Plaintiffs' political message, and a political reaction, was a driving factor behind Defendants' actions," U.S. District Judge Gritzner wrote in a 2016 ruling. "Defendants took action specifically directed at NORML ISU based on their views and the political reaction to those views so that Defendants could maintain favor with Iowa political figures. As such, the Court must conclude Defendants' conduct amounts to discrimination on the basis of Plaintiffs' viewpoint."
ISU appealed Gritzner's decision, and last year the U.S. Court of Appeals for the 8th Circuit rebuked the school again. "Defendants' actions and statements show that the unique scrutiny they imposed on NORML ISU's trademark applications was motivated by viewpoint discrimination," said a three-judge panel of the court. "Defendants violated plaintiffs' First Amendment rights because defendants engaged in viewpoint discrimination and did not argue that their administration of the trademark licensing program was narrowly tailored to satisfy a compelling governmental interest."
Under a settlement agreement approved on Tuesday by the State Appeal Board, the state will pay $150,000 in damages to Gerlich and Furleigh, $193,000 for the appeals work done by their lawyers, and an additional sum, to be determined by a judge, for their trial work. Robert Corn-Revere, the lead attorney for the plaintiffs, told the Associated Press that last bill will be "substantially more" than $193,000.
"It is an unambiguous win for our clients and for the First Amendment," Corn-Revere said. "Violating people's rights isn't free. One reason we urge universities to settle early is to avoid these kinds of expenses."