A Clip-n-Save Speech for Your Next Political Event
Politicians speak in platitudes.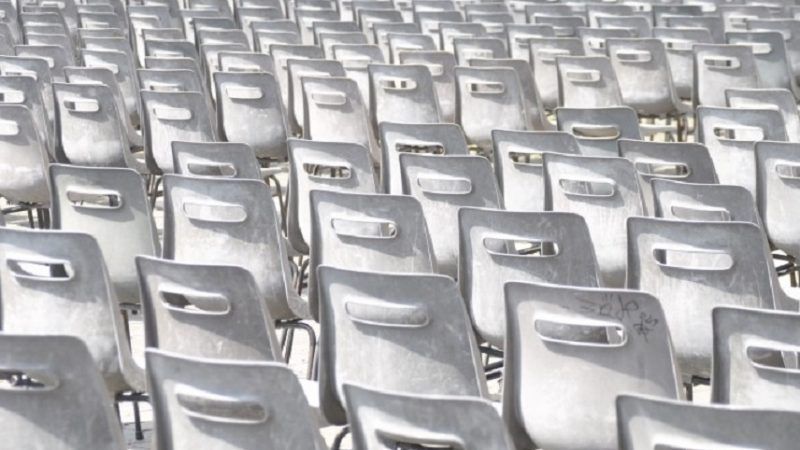 Politicians like to give speeches, you might have noticed—and modern communication makes it easier than ever for their speeches to reach a broad audience. But in today's fast-paced world, who has the time to watch or read them all?
As a public service, herewith a major time-saver: a distilled version of every speech you can expect to hear over the next 12 months. No need to send thanks—just cash.
Thank you. Thank you all. Thank you very much.
It is so great to be here in (locality), home of the (hometown team). Go, (mascot)!
My friends, we stand at a crossroads. This is a defining moment for our (city / state / nation). We face many challenges, and there are no easy answers. We have (come a long way / achieved a great deal), but there is still much to do. There are those who say we are not up to the task. There are those who want to turn back the clock. But I believe that if we work together, there is nothing we cannot achieve.
But to achieve great things, we need bold leadership. And that is why I am proud to stand before you today and announce my (candidacy / re-election campaign / new program).
As some of you know, I come from humble beginnings. My father was a hobo who rode the railways. My mother was a hotel maid. On the side, she sold paperweights that she made by melting leftover shampoo bottles in the oven. But my parents taught us important values: Honesty and hard work. Courage and determination. And one other pair of values, because audiences like lists that come in threes.
It is because of those values that I am the first member of my family to (go to college / avoid indictment / eat three meals a day.) We didn't have it easy. But like my grandma always told me: "If you sit in a closet and pray for hot dogs, you'll get coat-hangers."
And so we have a responsibility to the American people. People like you. People like me. People like a person I am about to mention by name, because my consultants say personal stories poll well with focus groups. I'm talking about Joe Brown, who lost his job of 20 years when the sprinkler factory he worked at moved to Mexico because of those who disagree with me.
Joe found himself struggling to put food on the table. But with the help of a program that I started, Joe got retrained at the local community college, and he is now night manager at a hose factory. Joe is with us here today. Joe, would you stand up please, so people can see what a blessing I have been to ordinary people?
People like Joe are the reason we must build a stronger, more diverse economy. An economy with a world-class business environment. An economy that creates well-paying jobs. But let me be perfectly clear: that strong economy should also provide quality health care, so that nobody is ever one illness away from having to choose between paying for a prescription or paying the rent.
Now, make no mistake: To build that economy, we need to invest. We need to invest in infrastructure, and education, and a world-class workforce development program. Studies have shown that for every dollar we invest in X, we get back Y. The fact of the matter is, X is a good deal for taxpayers. But we also need to invest in game-changing ideas that will benefit the forgotten middle class. And we need to strengthen networks that will help us come together to offer solutions and implement plans. That is the vision I want to talk to you about today.
My vision for a brighter future includes energy independence. It includes support for law enforcement and our first responders. It includes jobs. It includes public safety. Wmust close the digital divide. We must help struggling areas meet their full potential. We must devote additional resources to address the crisis of (refer to trending topics on Twitter).
And above all else, we must make X the capital of Y.
Also, something about veterans. Thank you for your service.
This is a historical moment. And so I call on (my colleagues / my opponent / the other party) to work with me in a bipartisan fashion to (balance our budget / pass this legislation) in a fair and responsible way. Let us come to the table and work together as we continue this important discussion about growing our economy and creating new jobs. Let us not shrink from the task ahead. Let us, as Martin Luther King Jr. once said, (insert MLK quote here).
Thank you all. And may God bless America!
This column originally appeared in the Richmond Times-Dispatch.