The Chi Inverts The Wire to Excellent Effect
New Showtime drama portrays drug and gang wars through the eyes of bystanders' lives.
The Chi. Showtime. Sunday, January 7, 10 p.m.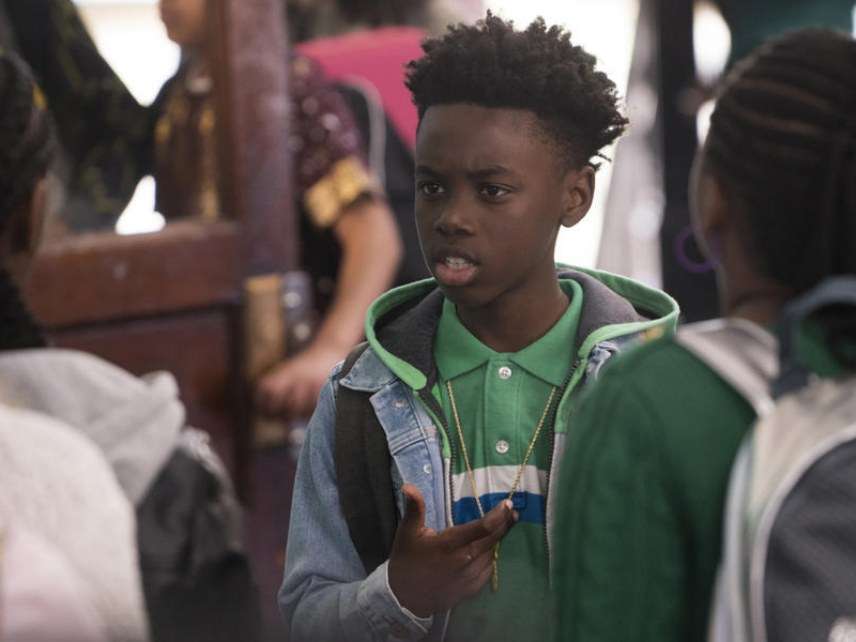 One detective is explaining the South Chicago facts of life—or death—to a naive colleague: Its criminal gangs function as a self-cleansing oven that hums along at maximum efficiency when left alone. "They'll eventually kill who needs to be killed, and we'll file the paperwork," the cop declares breezily.
The Chi's goal is the subversion of that concept, and it's a mission gloriously accomplished. Full of characters who are neither gun-crazy gangbangers nor ruthless narcotraffickers, The Chi is a reminder that even in war zones, human life continues in all its giddy wonder.
Created and largely written by Chicago native Lena Waithe (whose Emmy for an episode of Netflix's Master of None was the first ever award to a black woman for comedy writing), The Chi and its pockmarked urban environment at first glance seem a skillful imitation of The Wire.
But instead of chronicling a drug gang and the way it molds a neighborhood into its image, as The Wire did with Baltimore, The Chi takes the opposite tack. It follows the stories of a handful of residents dodging and feinting their way between the gangbangers and cops, accepting the realities of their world without embracing them as they pursue something resembling normal life.
At the center of The Chi's large and immensely talented ensemble class is Jason Mitchell (Mudbound) playing Brandon, a chef who daydreams about opening a restaurant of his own with girlfriend Jerrika (Tiffany Boone, The Following) while trying to slow the steady slide of his mother Laverne (Sonja Sohn, The Wire) in alcoholism.
Ronnie (Ntare Guma Mbaho Mwine, Treme) is a scuffling drifter, caught between the worsening medical problems of his elderly grandmother and the emotional collapse of a girlfriend who lost a son in another inexplicable skirmish in the war on drugs.
The profligacy of randy teenager Emmett (Jacob Latimore, Survivor's Remorse) has finally caught up to him, and he's doing an inner-city version of Dustin Hoffman's stormy Kramer vs. Kramer voyage of discovery through the perils of single fatherhood.
And Kevin (Alex Hibbert, Moonlight), a kid intent on winning a role in a middle-school play, is learning that avoiding being drawn into the neighborhood's adult problems is a considerably more difficult task.
The meandering paths of these characters mostly have little to do with narco guignol, and some of the most affecting scenes in The Chi could, with some different set-dressing, be dropped into any number of television dramas: Kevin's first, tentative flirtation with girl at his school; Ronnie's bleakly hilarious inability to corral his foul-mouthed mother; the kid at Kevin's school who keeps insisting to his disdainful friends that, "I'm husky, not fat."
But if Southside Chicago's violence is not the central reality in The Chi, it's still a fact of life—and when it erupts, it does so with a terrifying suddenness whose effects linger and rebound. For all its sweetly mundane moments, The Chi's narrative is ultimately driven by a seemingly senseless murder that ricochets through the neighborhood, breaking bodies and lives. If the show is a declaration that life abides, it's also a reminder that evil compounds. When the neighborhood's toxins splash into the lives of Bandon and his girlfriend, she pleads: "I really need to know you're not gonna do some stupid-ass 'hood shit." But The Chi, there are no promises.