There Still Wasn't a War on Cops in 2017
Line of duty deaths this year approached a 50-year low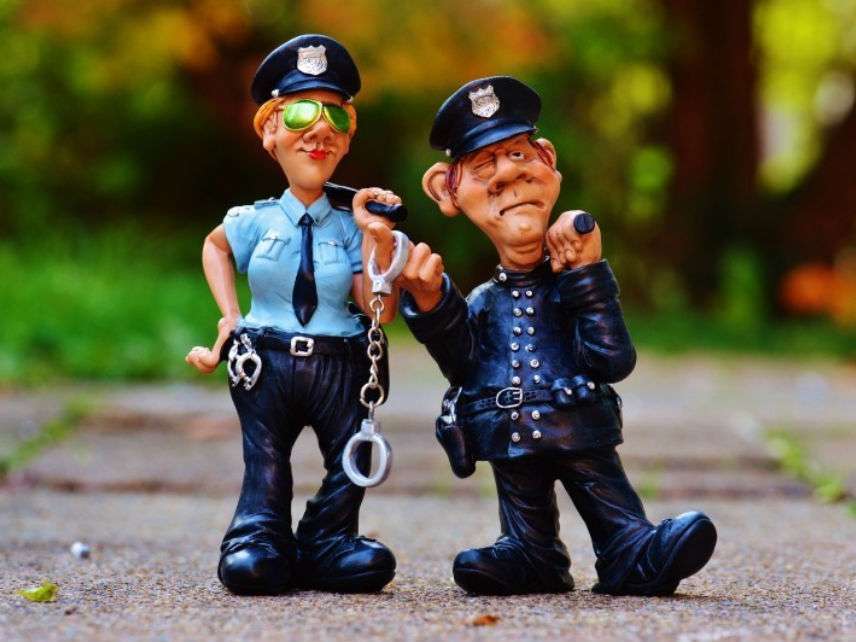 Claims by police apologists that a "war on cops" ensued from a reform movement that emerged after the shooting of Michael Brown in 2014 in Ferguson, Missouri, has no statistical support.
Preliminary data from the National Law Enforcement Officers Memorial Fund (NLEOMF) finds that 128 police officers died in the line of duty in 2017—44 of them were fatally shot. Last year 64 officers were fatally shot. And since 2011, the numbers have largely gone down.
In the meantime, police have fatally shot 971 people so far this year—the youngest of them just six years old. Last year, 963 people were fatally shot by cops.
Because the numbers include a wide variety of deaths, they are easy to misrepresent. The broad number, which includes traffic and other accidents as well as illnesses (mostly heart disease), is used to support claims that "a cop is killed every so many hours." In 2014, Michelle Malkin claimed a cop was killed every 58 hours, using line-of-duty death statistics that included heart attacks, traffic accidents, and even accidental falls.
The claims that a public backlash demanding police accountability has led to violence against cops are divorced from reality. There were slightly more police deaths in 2011, long before police reform gained any substantive national attention, than in 2016. And 2016 didn't compare to the annus horribilis that was 2007, when 204 cops died in the line of duty, 67 of them shot.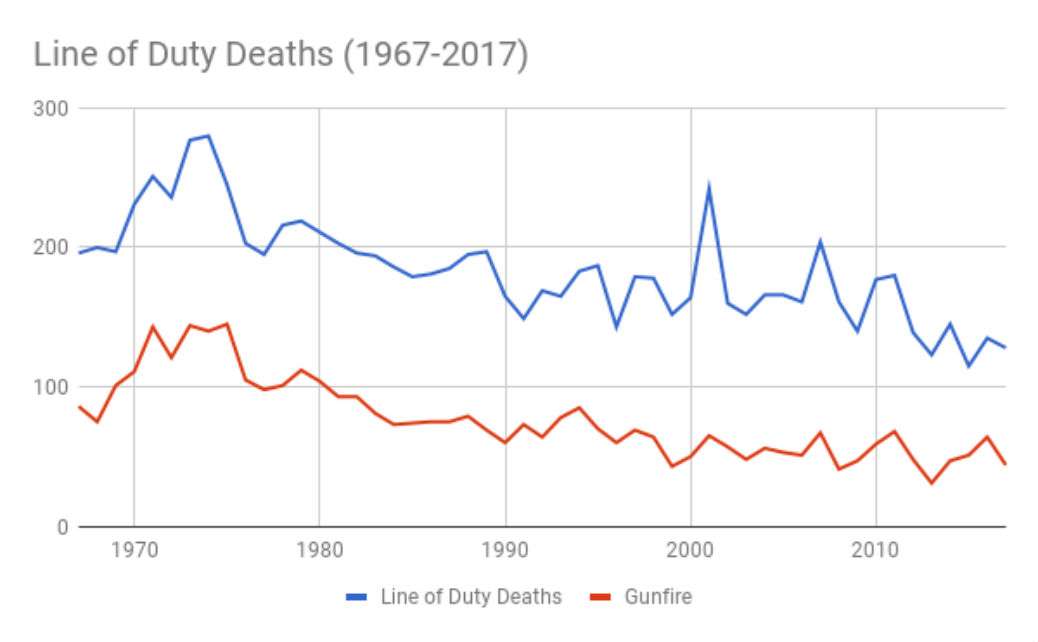 The 10-year high for line of duty deaths was 180 dead cops in 2011, of which 68 were shot, according to the Officers Down Memorial Page, which offers more detailed historical data than NLEOMF.
And none of those numbers compares to those posted in the 1970s and 1980s—145 cops were shot and killed in 1975 alone.
The NLEOMF is not yet offering a detailed breakdown of the deaths. Aside from the 44 cops who were shot, 47 died in traffic-related incidents and 37 of "other causes." For comparison, the leading "other cause" in 2016 was "job-related illness," which killed 15 police officers, according to NLEOMF.